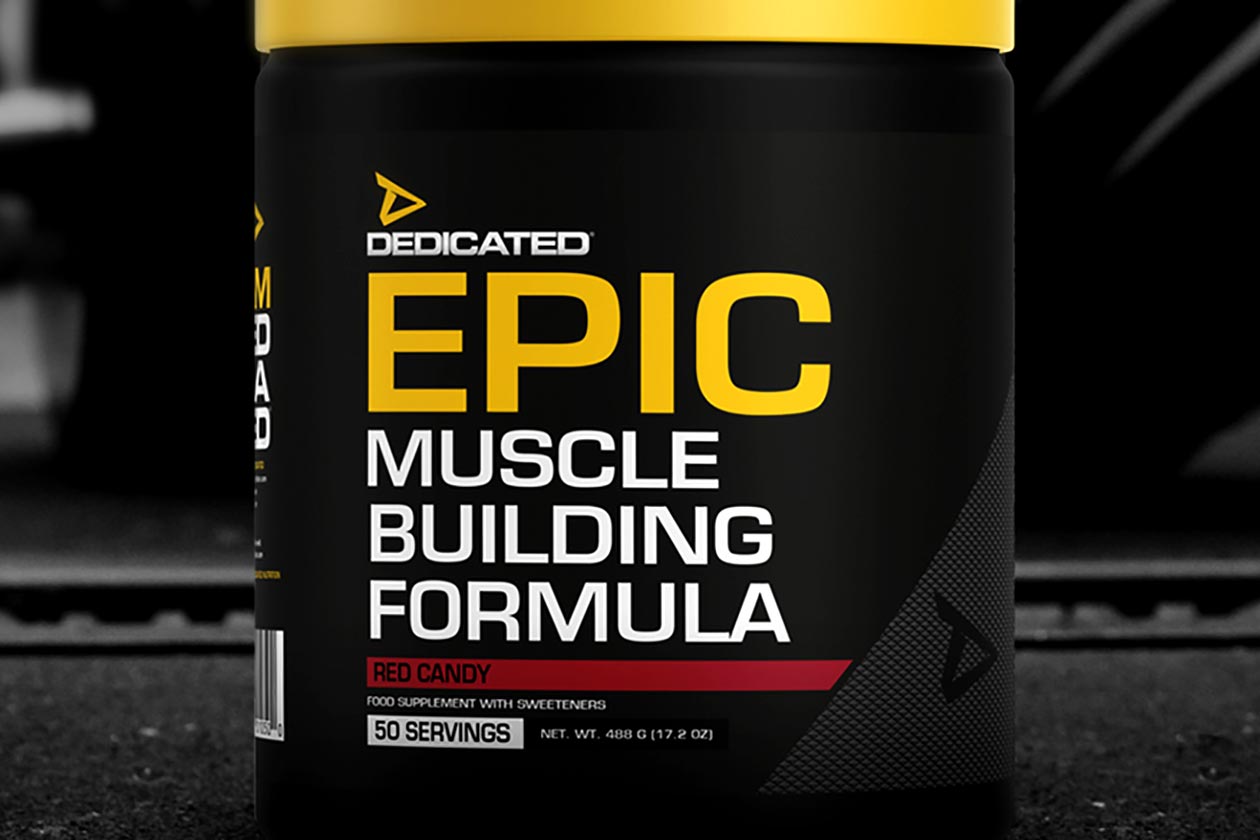 Dedicated Nutrition has shared another sneak peek at another one of the three reformulated supplements it has hitting the market very soon. Earlier this week we got a preview of the top quality brand's revamped pump formula Vaso Grow, which will feature Vaso6 and transparently dosed NO3-T arginine nitrate.
The product we have a better look at today from Dedicated Nutrition is its creatine-based muscle builder Epic, and it looks like the brand has really upsized this one. While Dedicated hasn't revealed the product's entire label just yet, it has shared enough to confirm that the new Epic will feature a huge 19.5g serving size.
That new serving size for Epic is so big it's over 70% heavier than the previous version. There will be a total of eight different ingredients making up that rather large serving including 4g of the performance enhancer beta-alanine, 3g of pure citrulline, and a hefty 6g of the reliable creatine monohydrate.
Dedicated Nutrition's promising Epic reformulation is due to be available in its European line of products within the next month or so. It is launching alongside the brand's revamped Vaso Grow as well as a new version of the legendary pre-workout Unstoppable, which is, of course, the one we're excited for the most.