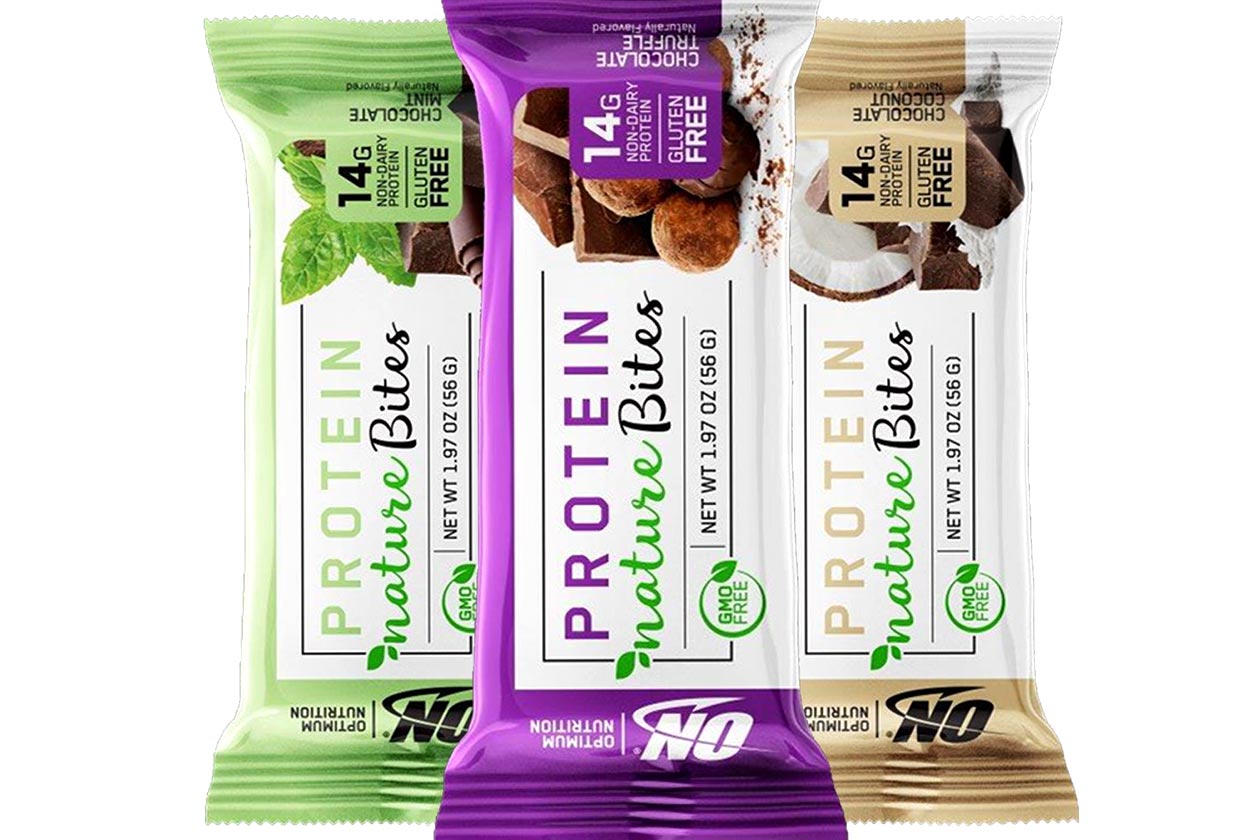 Details have surfaced on another new high protein snack from the major supplement company Optimum Nutrition. The product is Protein Nature Bites, which is a GMO and gluten-free, naturally flavored, and non-dairy protein powered snack providing 14g of protein per 56g packet.
We have yet to see what Optimum Nutrition Protein Nature Bites actually look like underneath the wrapper, so we don't know what kind of shape or form it comes in. Also, the protein is the only macro we can confirm right now, but with just 14g of it, we can't imagine the calories being too high.
Optimum Nutrition's Protein Nature Bites are coming in four chocolate flavors with Chocolate Coconut, Mint Chocolate, Dark Chocolate Sea Salt, and Chocolate Truffle. The product will be available at the likes of Campus Protein who already has the snack listed in preparation for its arrival.