The Brazilian brand Athletica Nutrition has added another high protein snack to its Best Whey family of products that is a bit on the small side and comes in a huge variety of flavors. The all-new Best Whey Protein Bar is of course powered by quality whey protein and packs a total of 10g of protein in each snack size 30 to 33g bar.
The other numbers making up the nutrition profile of Athletica Nutrition's newest Best Whey product for its Original flavor are 4.9g of fat with 3.5g of that saturated fat, a light 6.7g of carbohydrates, and a total of 100 calories. The Best Whey snack-size Protein Bar also has no sugar and is made with MCTs and has whey as its only protein source.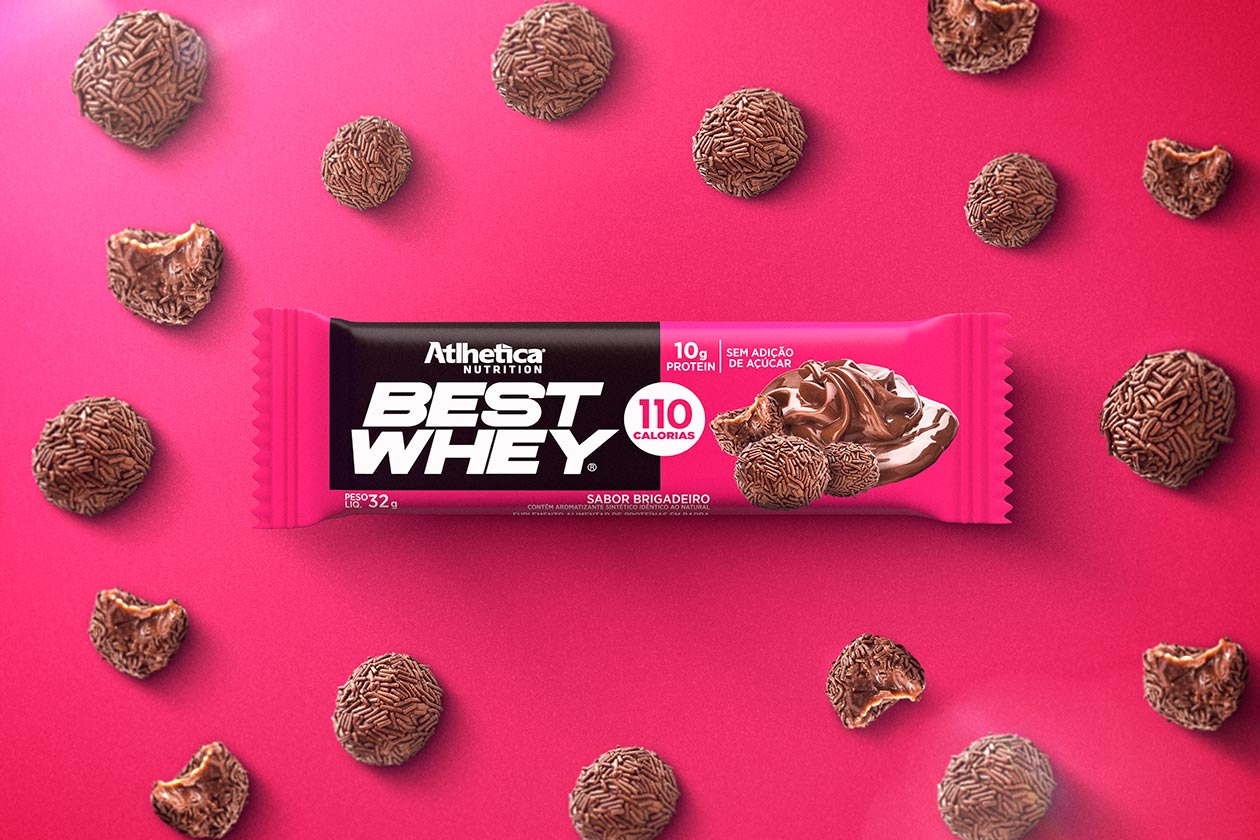 As mentioned, Athletica Nutrition has also put together an impressive selection of flavors for its new protein bar, especially considering it's an entirely new product. The Best Whey Protein Bar has eight options on its menu with Original, Churros, Coconut, Chocolate Brownie, Brigadeiro, Peanut Caramel, Cookies 'N Cream, and Banana Pie.