Core is updating its nighttime supplement with three new ingredients
Apr 25th, 2019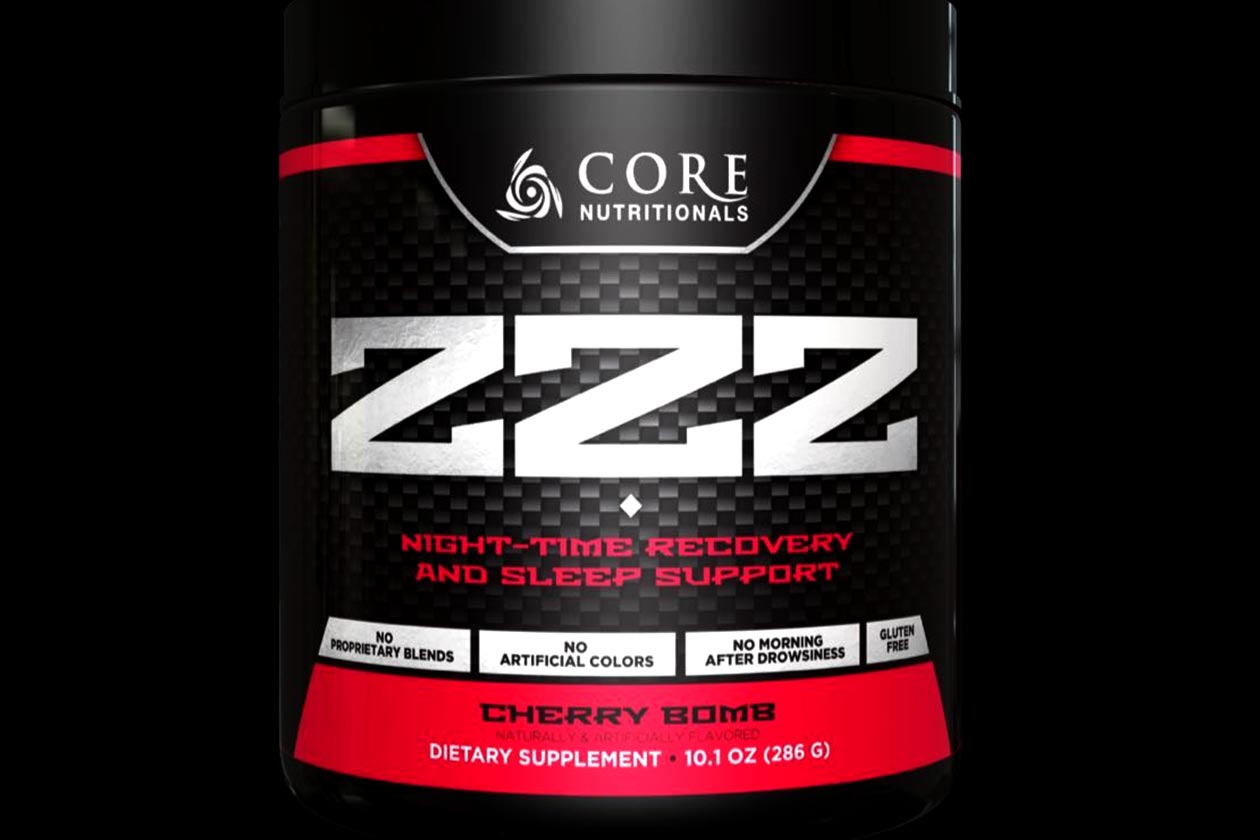 A little over one year ago, Core Nutritionals updated its nighttime supplement Core ZZZ with a more effective formula and better taste. The brand is back again this year revamping the product and doing just as it did in 2018 by only improving the combination of ingredients in Core ZZZ.
Basically, for the new version of its nighttime supplement, Core Nutritionals has carried over every ingredient and dose from its predecessor. To make the sleep-enhancing product even better the brand has combined those features with a handful of other well-dosed ingredients.
The features Core Nutritionals has kept on for Core ZZZ are ZMA, 400mg of ornithine, 3g each of GABA and glycine, and a gram each of tryptophan and phenibut. Joining that lot in the updated supplement are three more ingredients with 200mg of theanine, 250mg of mucuna pruriens, and 5mg of melatonin.
The formula behind the new Core ZZZ aims to help in much the same ways as the previous versions improving sleep and recovery, and ensuring no morning drowsiness. The brand will be launching its revamped nighttime product in just four days on Monday of next week through corenutritionals.com.