Detour teams up with M&M's for two larger M&M's Minis protein bars
Apr 16th, 2019
Detour's Lean Muscle protein bar has launched in a slightly different version with two flavors available, both of which are authentic M&M's Minis creations. The high-performance on-the-go item is powered by a variety of quality whey protein sources giving each of the 55g Lean Muscle bars a strong 14g of protein.
The rest of the macros for the new Detour spin-off are 25g of carbohydrates with 5g of that fiber and 6g sugar, 10g of fat, and a total of 250 calories. In terms of ingredients, as mentioned the M&M's Lean Muscle snacks are made with whey protein as well as rolled oats, similar to the brand's previously released M&M's Lean Muscle Bites.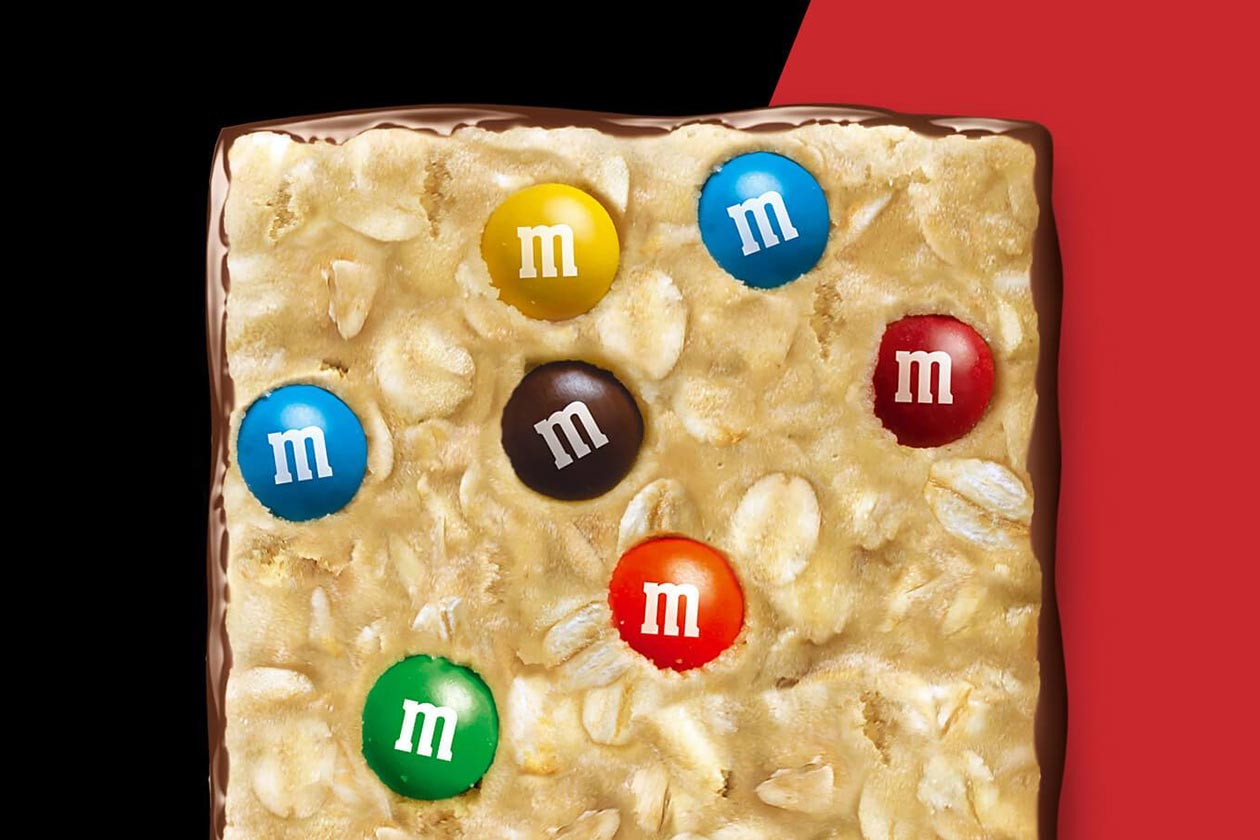 The two flavors of Detour's Lean Muscle protein bar are Chocolate Candy Crunch and Peanut Butter Candy Crunch, both of which come with M&M's Minis scattered across the top. Based on pictures, the product appears to have a similar build to the Lean Muscle Bites, but obviously in a much larger size weighing 55g instead of 20g.
Knowing how good the Lean Muscle Bites are, we suspect Detour's all-new authentic M&M's Lean Muscle protein bars are also quite tasty. Both of the product's flavors are now in stock over on Amazon and the brand's website for the reasonable price of $23.88 for a box of 12 protein bars, working out to exactly $1.99 each.