Apr 13th, 2019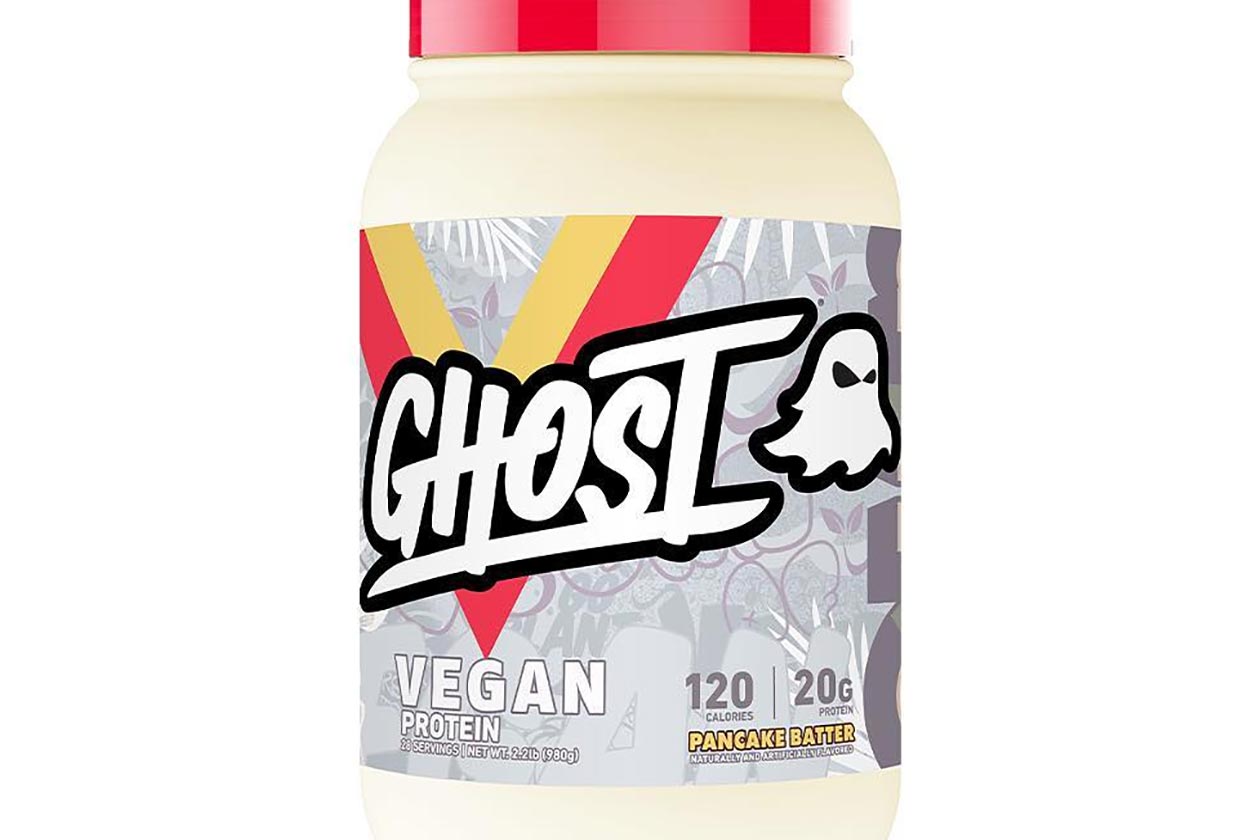 In less than a week, Ghost is giving fans another new product following this week's limited launch of its flavored fat burner Ghost Burn in the US and Europe. Next up from the original lifestyle brand is another flavor for what we consider to be the best tasting vegan protein on the market in Ghost Vegan.
At the moment fans of Ghost can only purchase Ghost Vegan in the one, truly enjoyable Peanut Butter Cereal Milk flavor. Due to launch through the brand's online store five days from now, is a slightly more unique Pancake Batter Ghost Vegan, that we have to imagine we be just as amazing as its first flavor.
The new Pancake Batter Ghost Vegan is currently only promoted for release in the US, with no mention yet of it hitting Europe or Australia and New Zealand. When the flavor arrives next week through ghostlifestyle.com, it will carry the usual Ghost Vegan price of $44.99 for a full-size 2lb tub.