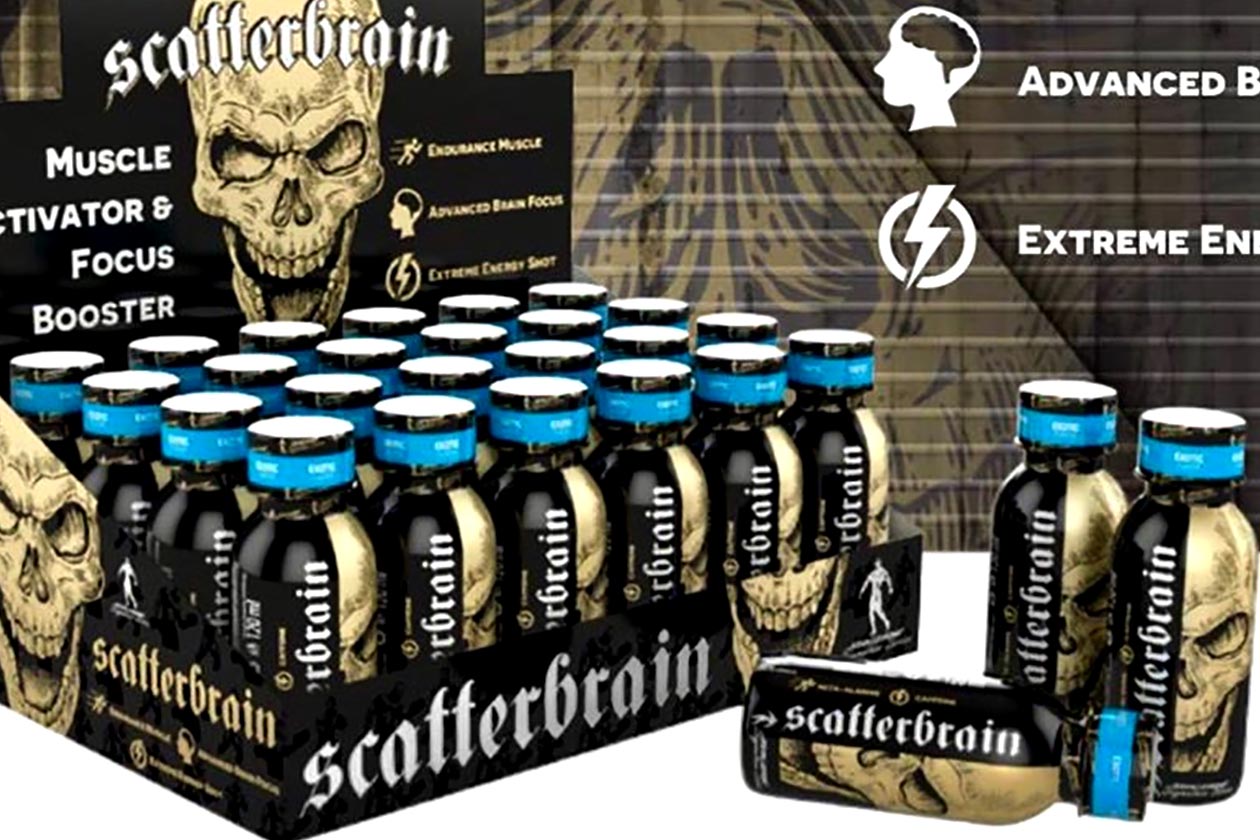 Yesterday we shared details on Kevin Levrone's Signature Series shot version of his relatively well-rounded pre-workout supplement Shaaboom Pump. It turns out the legendary bodybuilder's brand has turned two products into a shot, with the other one being a 120ml liquid version of Scatterbrain.
Scatterbrain is Levrone Signature Series' more lightly dosed and energy focused pre-workout, which features a completely different set of ingredients for its shot spin-off. The European brand's second shot actually has more in common with the Shaaboom Pump Shot than the original Scatterbrain pre-workout.
The Scatterbrain Shot is essentially a less comprehensive version of the Shaaboom Pump Shot featuring all of the same ingredients and doses minus citrulline and arginine. It comes with five main features in 3.2g of beta-alanine, glucuronolactone, a solid 400mg of caffeine, whey isolate, and 2g of taurine.
Lastly, you have the list of flavors for Levrone Signature Series Scatterbrain Shot, which once again, is borrowed from the 120ml liquid Shaaboom Pump. The product comes in the same three options with Exotic and the two orange themed recipes Orange Citrus and Orange Cherry.