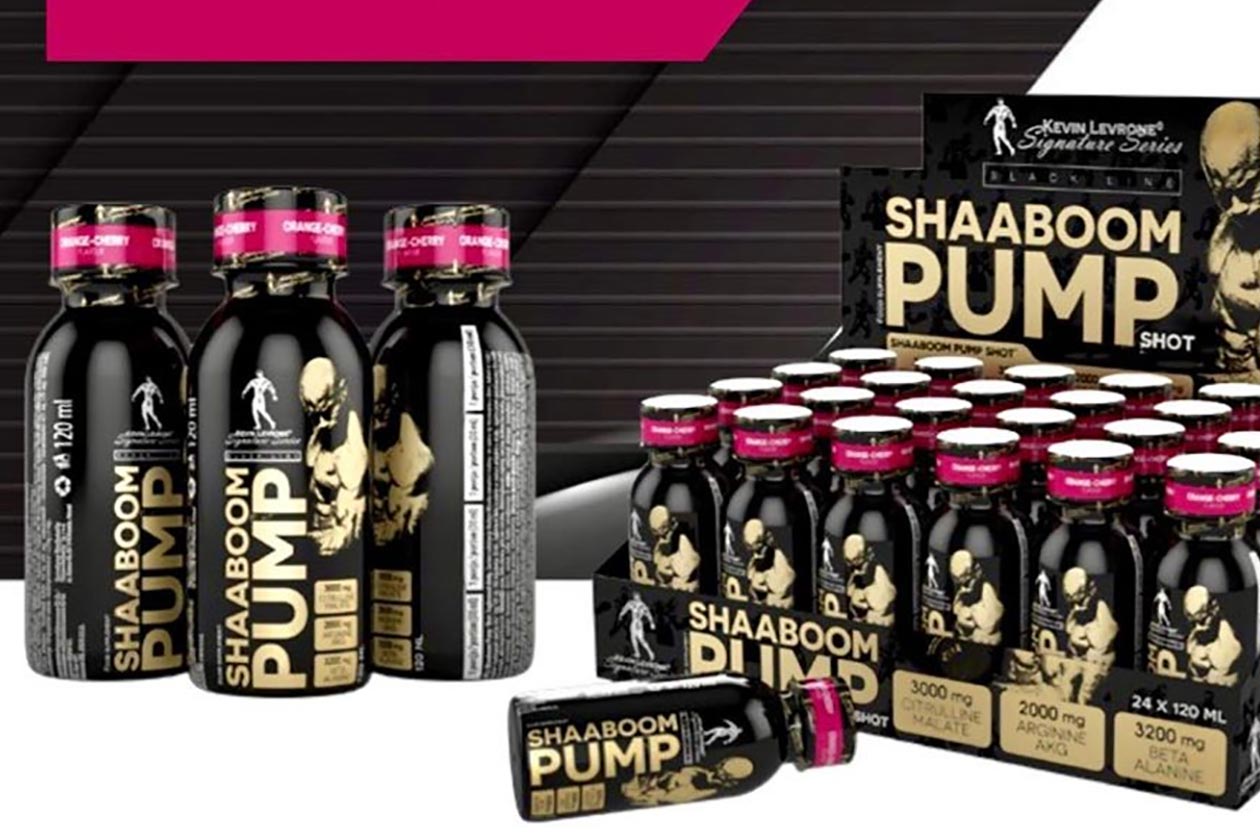 Kevin Levrone's supplement company, Levrone Signature Series, has turned its stimulant pre-workout Shaaboom Pump into a more convenient 120ml shot. The product was originally dropped two years ago in 2017 and brings together a simple mix of beta-alanine, taurine, creatine, caffeine, and arginine.
For the Levrone Signature Series Shaaboom Pump Shot, the combination of ingredients is pretty much the same. All of the features from the original powder are in the more compact version except creatine monohydrate, and some are also at slightly different doses.
The Shaaboom Pump Shot contains beta-alanine at 3.2g per bottle, citrulline malate at half the dose with 3g, and the same doses of arginine AKG and caffeine at 2g and 400mg respectively. Levrone Signature Series has also included 2g of taurine, 250mg of glucuronolactone, and a 50mg splash of whey isolate.
Kevin Levrone's more compact and similarly formulated Shaaboom Pump Shot is now available in boxes of 24. When it comes to flavor options, the convenient pre-workout has three to choose from, none of which are from the original Shaboom Pump powder in Exotic, Orange Citrus, and Orange Cherry.