Introducing Magic Spoon and its high protein, low carb breakfast cereal
May 1st, 2019
Magic Spoon is a less than one-month-old functional food brand that has a line of sweet, delicious, high protein, and low carbohydrate breakfast cereal. The company's product is kind of similar to Cereal School and its high protein cereal but with more flavors and a slightly denser nutrition profile.
The protein snack from Magic Spoon comes in awesomely packaged and branded boxes, like actual cereal, weighing 200g each with a total of seven servings. Each serving provides a reasonable 12g of protein, and a low amount of carbohydrates at least compared to regular cereal at 8g, with 6g of fat, and 110 calories.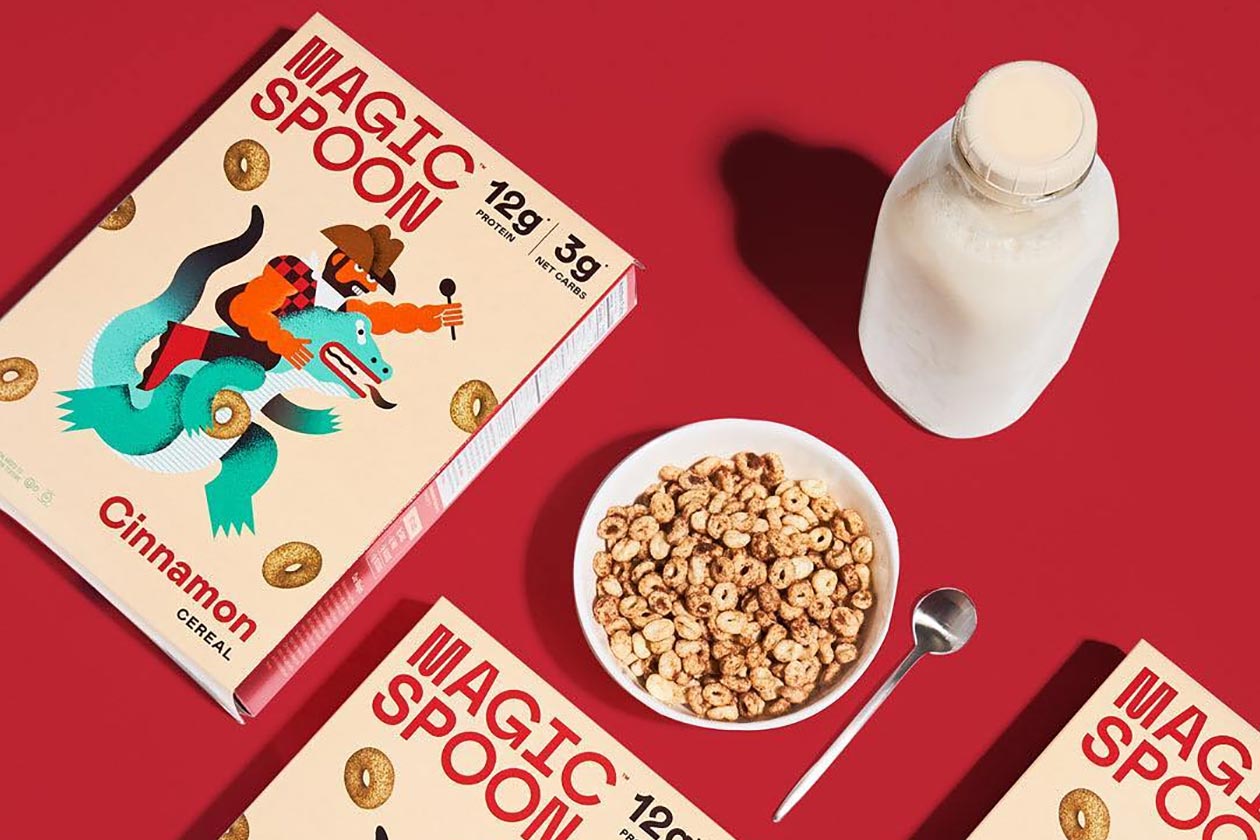 If you'd rather turn it into a fully loaded meal and throw back an entire box of Magic Spoon cereal, you can simply multiply all of those nutrition numbers by seven. That works out to each box having a mass gainer like 84g of protein, 56g of carbohydrates with 14g of that fiber, 42g of fat, and a grand total of 770 calories.
Magic Spoon naturally sweetens its delicious looking protein cereal with stevia, monk fruit, and allulose, and has four flavors to choose from in Cocoa, Frosted, Cinnamon, and Fruity. The product is also gluten and grain free, and made with quality protein sources featuring a blend of milk and whey protein isolate.
The only place you can purchase Magic Spoon's healthier breakfast cereal is through its own online store in cases of four boxes at $39.99. The price works out to $1.39 per bowl of cereal with the cases having all four boxes in the same flavor, or if you'd like to try the set, there is a variety pack with one of each.