Peak Performance Labs unveils its second loaded formula Nuclear Gains
May 17th, 2019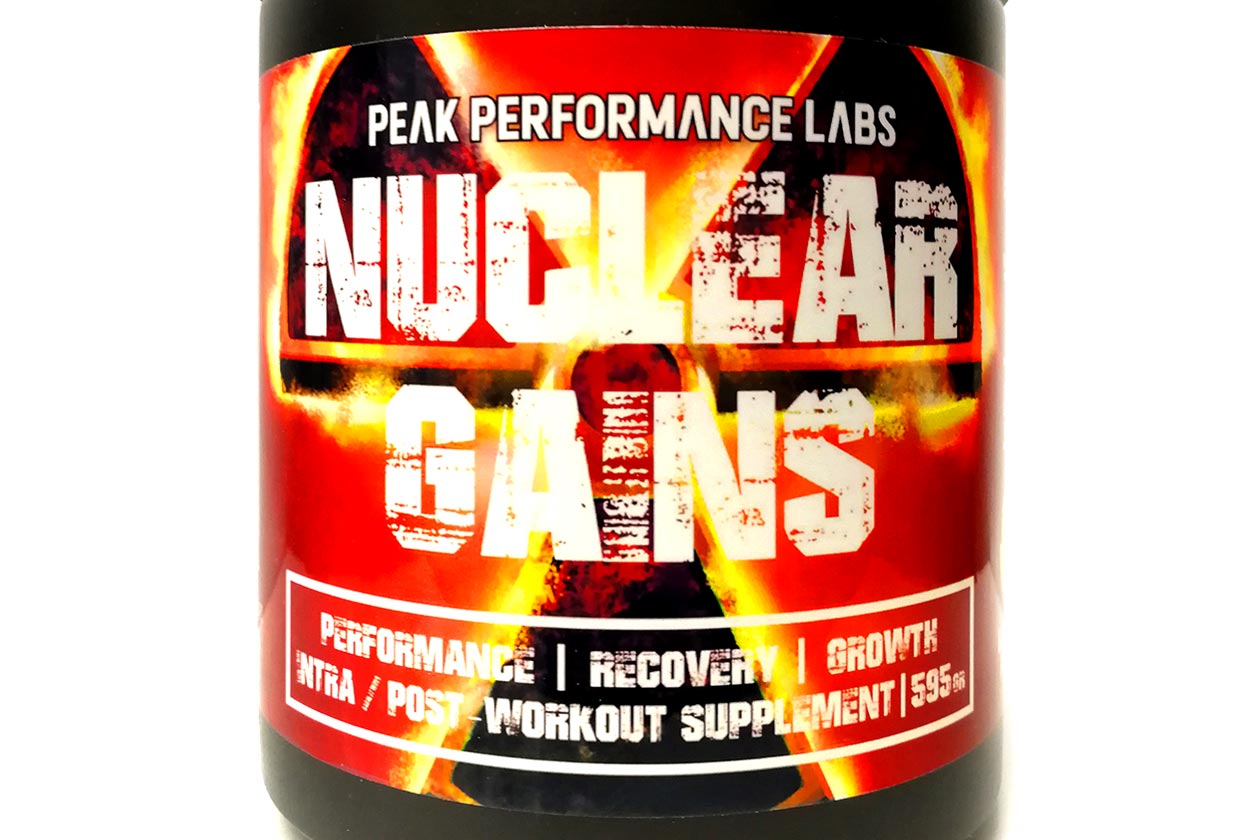 The new supplement company Peak Performance Labs earned quite a bit of attention back in March when it completely unveiled its first product, the pre-workout Nuclear Pump. The supplement features a pretty solid mix of ingredients including 3g of GlycerPump branded glycerol and a strong 8g of pure citrulline.
Peak Performance Labs has now revealed and released its second product that's now available directly from the brand's online store with the intra-workout Nuclear Gains. The supplement is priced at $49.99 CAD (37.09 USD) for a full tub which packs the same amount of servings as Nuclear Pump at 25.
Much like its pre-workout, Peak Performance Labs' Nuclear Gains comes with a loaded mix of ingredients, each of which is transparently listed on the label with its exact dose. The combination is designed to increase muscle protein synthesis, improve performance, strength and recovery, and support muscle growth.
Squeezed into each serving of Nuclear Gains is a reliable 5g of the tried and true creatine monohydrate, plus another 5g of glutamine, and 2.5g of betaine. Moving on down the label there is 2g of carnitine tartrate, a gram of taurine, electrolytes for improved hydration, and finally a 6.6g blend of all nine EAAs, including 5g of BCAAs.
For a new brand, Peak Performance Labs is putting together some rather impressive products which has us eager to see what ever else it plans on adding to its lineup. As mentioned you can now grab Nuclear Gains from the brand's website with just the one Refreshing Lemonade flavor to choose from at the moment.