Earlier this week PhD Nutrition launched a vegan-friendly, plant-based version of its delicious high protein Smart Bar with the Smart Bar Plant. Not too surprisingly the UK based company has brought its latest edible product to BodyPower this weekend where we got to try all four of its flavors.
Going into this we knew the Smart Bar Plant wouldn't be as good as the original Smart Bar, purely because that is never usually the case when we're talking about plant-based spin-offs. After our first bite of the vegan-friendly protein bar that proved to be correct, however, the Smart Bar Plant is in no way a disappointment.
Considering the PhD Nutrition product packs 20g to 23g of protein and has around 250 calories per bar, the Smart Bar Plant is a solid effort. The protein bar has a nice, smooth and easy to bite through body with a consistency that doesn't take too long to chew like with a lot of regular protein bars.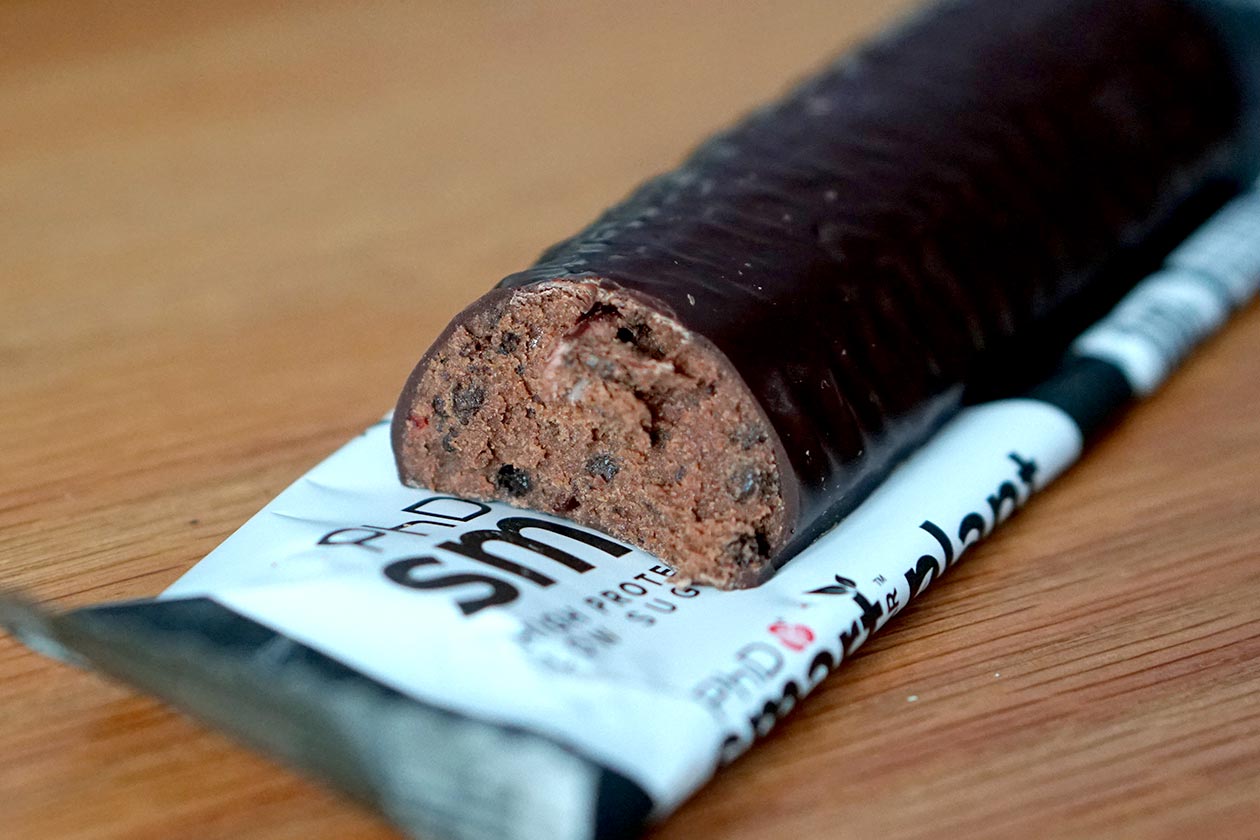 As for the taste of the Smart Bar Plant; in that first bite you get all of the flavors the product has to offer. In some of the options that first wave of flavor is a bit shortlived, although regardless of the flavor you eat, they all end up leaving a lasting earthy taste in your mouth which isn't strong enough to be offputting, but certainly noticeable.
Of the four flavors of the Smart Bar Plant, our order of preference from bottom to top would be Choc Coconut & Cashew, then Choc Toffee Popcorn, Choc Peanut Caramel, and Dark Choc Brownie being our favorite. The top two or three flavors simply manage to mask that earthy side better with sweet and dense flavors.