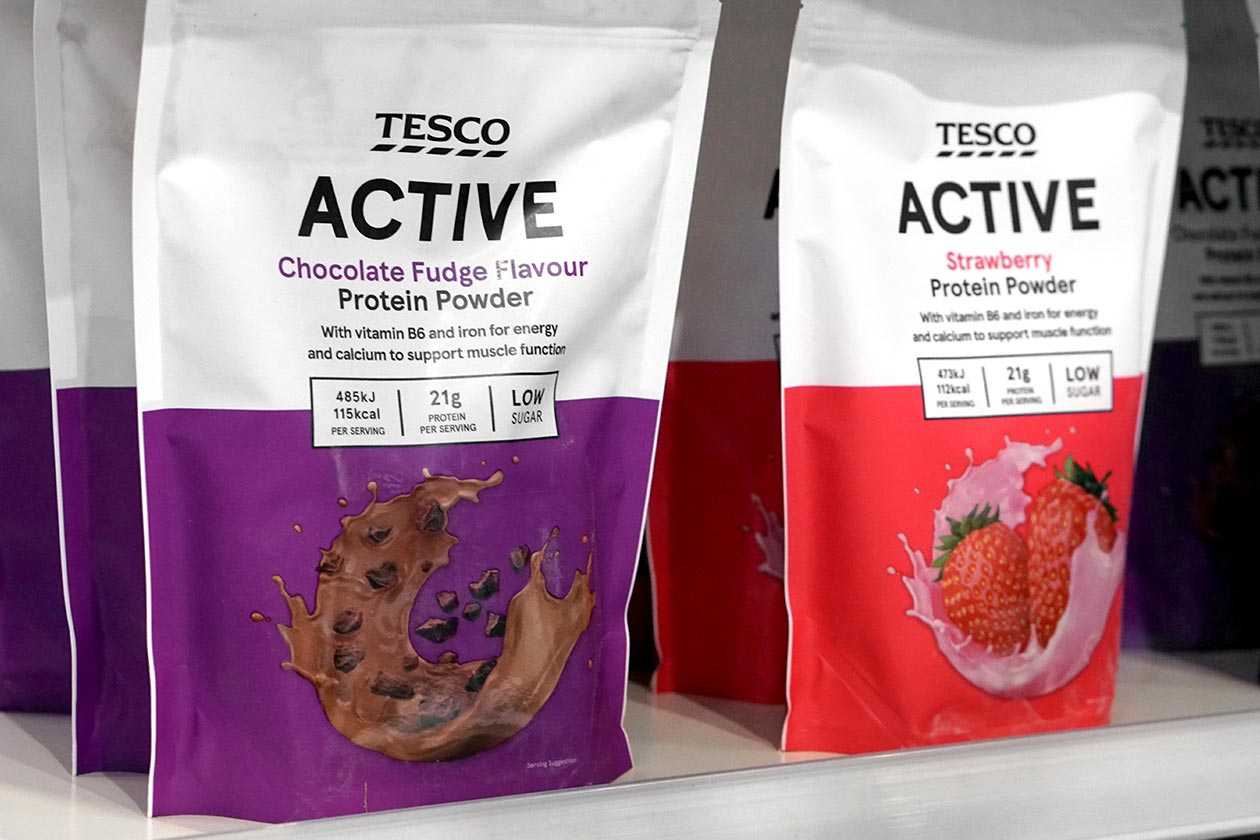 Wandering around BodyPower at the National Exhibition Centre in Birmingham this weekend we stumbled across a line of products we hadn't seen before. Tucked away in one of the more compact areas of the expo is the huge supermarket chain Tesco with its very own family of supplements.
We're not quite sure how long ago the company introduced the line but it is made up of two different products and is called the Tesco Active series. The items in the family are a straightforward whey concentrate protein powder with 21.1g of protein per serving, 1.8g of fat, 2.8g of carbohydrates, less than 3g of sugar, and 112 calories.
The other supplement in the Tesco Active collection is another protein product with a high protein bar. This one is powered by milk protein, which gives the snack a reasonable 18.6g of protein per bar along with 21g of carbohydrates, a rather high 10.2g of sugar, 7.2g of fat, and a total of 223 calories.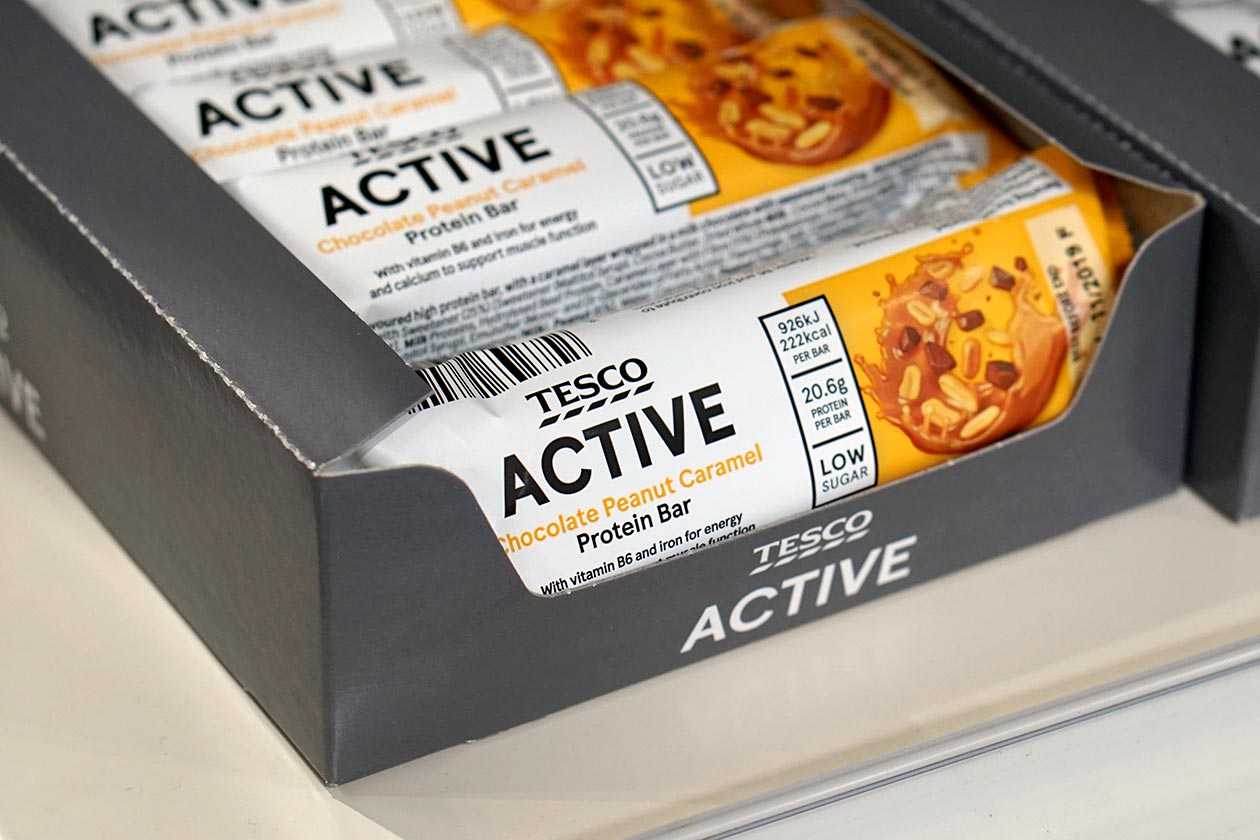 The flavors available for the Tesco Active protein powder are Strawberry and Chocolate Fudge, while the protein bar has three to choose from in Vanilla Caramel Crunch, Chocolate Peanut Caramel, and a more traditional Cookies and Cream.
The one last thing worth highlighting for the Tesco Active supplements is their pricing, and not too surprisingly it is very competitive. The protein bars are available at tesco.com for £1.30 (1.69 USD) each, and the protein powder is just £9 (11.70 USD) per 500g bag which works out to £40.82 (53.05 USD) for 5lbs if you scale up to compare.