The full label for Ghost's third pre-workout collaboration with its ambassador Christian Guzman, has been revealed, and it is as loaded as expected. The supplement features a very different combination of ingredients compared to the regular version of Ghost Legend, although it still aims to deliver an all-around mix of benefits.
Two of the major effects the exciting Christian Guzman Ghost Legend V3 has included ingredients for, are energy and mental focus. The features taking care of those two are 100mg of the branded focus ingredient NeuroFactor, 2g of taurine, a heavy 1.2g of alpha-GPC, 60mg of bitter orange, and 300mg of caffeine from caffeine anhydrous and dicaffeine malate.
The other half of Ghost's Christian Guzman Ghost Legend V3 is where all of its pump and performance features come in. On that side, the original lifestyle brand has the effective pump ingredients GlycerPump glycerol at 2g and a strong 6g of pure citrulline, as well as 1.25g of betaine and 1.95g of NO3-T betaine nitrate.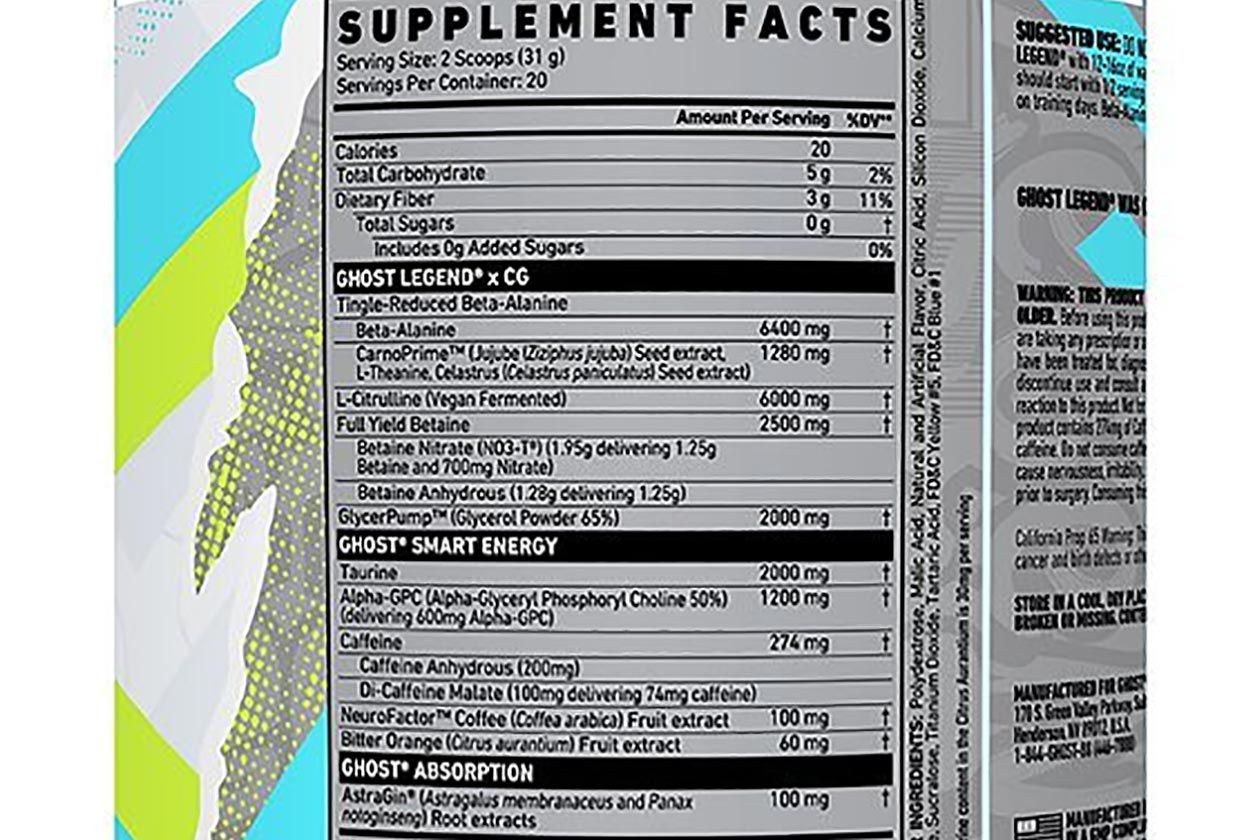 The exciting special edition Ghost Legend does also feature beta-alanine, although not in a way you would have ever seen before. Ghost has included the commonly used performance ingredient at a huge 6.4g dose alongside CarnoPrime at 1.28g. CarnoPrime is a new ingredient that is designed to reduce beta-alanine's signature itchy, paresthesia side effect.
The promising Christian Guzman Ghost Legend V3 will be Lemon Lime flavored and is due to release next week on Thursday through ghostlifestyle.com. The supplement will have slightly fewer servings per tub compared to the regular Ghost Legend at 20, which actually the same as the brand's number one rated pump pre-workout Ghost Pump.