Mega Pre Red is Primeval Labs' newest pre-workout that is replacing its current and top five supplement Mega Pre Black. The product comes with a slightly different formula compared to the pre-workout it is replacing, so it's not too surprising to learn that it is also designed to be a comprehensive experience.
Primeval Labs' upcoming Mega Pre Red comes with ingredients to help increase energy and mental focus, as well as provide support for pumps and performance. On paper, the supplement looks like it should be just as good as Mega Pre Black, if not then maybe even a little bit better.
Formula
As mentioned, Mega Pre Red includes ingredients to deliver all of the effects you could want from a pre-workout with increased energy, focus, performance, and pumps. Taking care of the energy and focus in the product's maximum serving is 400mg of alpha-GPC, an impressively hefty 2g of choline bitartrate, and 100mcg of huperzine A.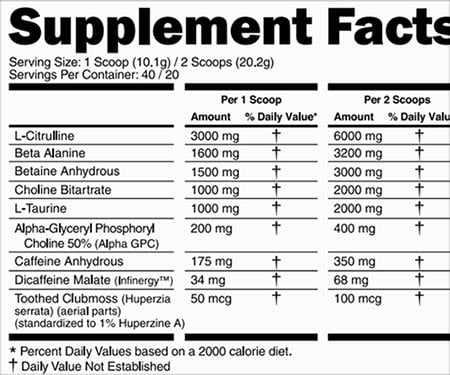 Primeval Labs' upcoming Mega Pre Red does of course also include the classic stimulant caffeine for energy, and at a slightly higher dose than what's in Mega Pre Black. You get a combined total of 400mg of caffeine per maximum serving from 350mg coming from regular caffeine anhydrous and the other 50mg of Infinergy dicaffeine malate.
The rest of the Mega Pre Red formula is made up of three much heavier dosed ingredients for pumps and performance. Those three features are pure citrulline, betaine, and the performance enhancer beta-alanine, all of which are dosed the same as they are in Mega Pre Black at 6g, 3g, and 3.2g respectively.
Where to buy
Primeval Labs has said Mega Pre Red should be available for pre-order directly from its own online store sometime later today. Fans will be able to pick it up in the one 20 maximum tub size with three great tasting flavors to choose from in Gummy Bear, Strawberry Pineapple, and Smashberry.