Recently revamped Real Good Foods Cauliflower Pizza now has a 7″ size
Jun 21st, 2019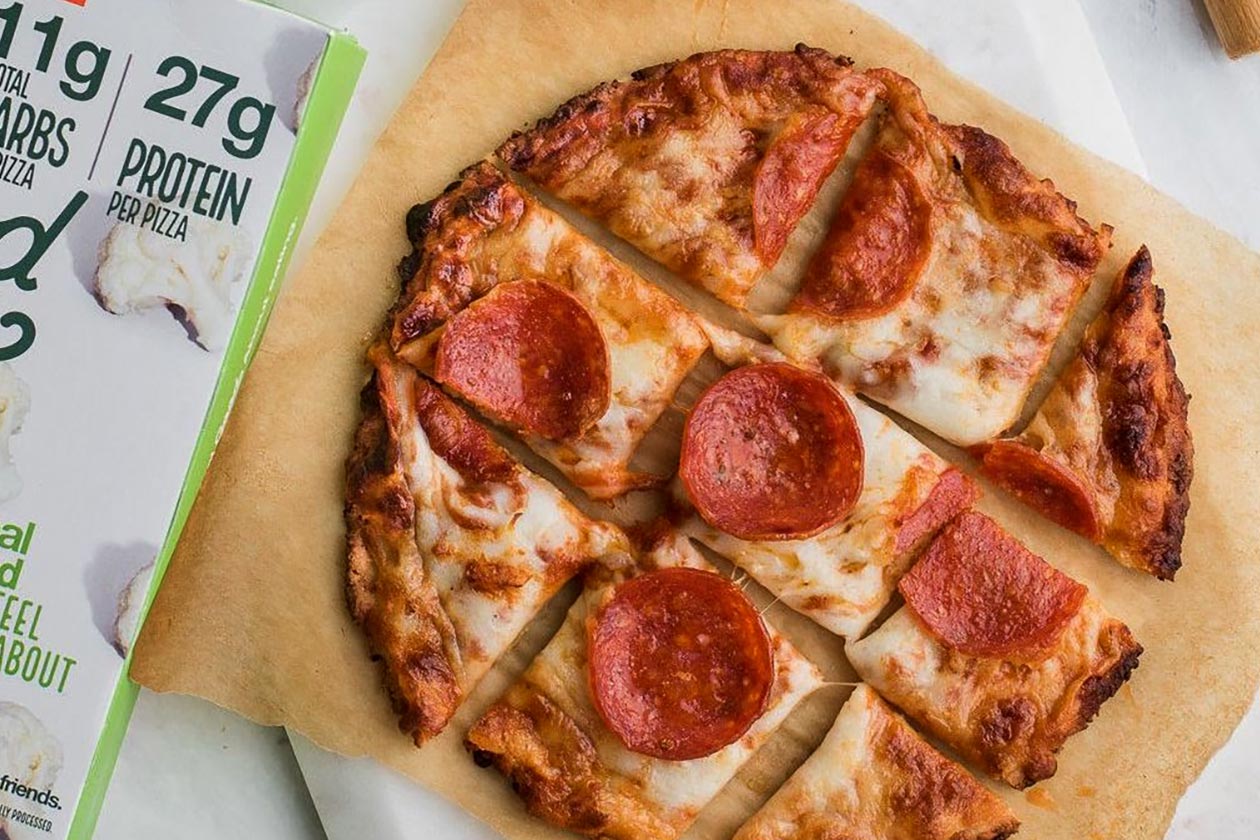 The delicious functional food company Real Good Foods recently released a new and improved version of its Cauliflower Pizza with a thinner, crispier, and better-tasting crust. The brand is back again this week with another addition to that same product, although this time around it involves an all-new option.
Real Good Foods' Cauliflower Pizza is now available in a smaller, more personal, single-serving size. The brand's new release is a little less than one third the size of the original at a total of 156g per pizza and measuring 7″ in diameter, which does, of course, give it a much lighter nutrition.
The macros vary between each of the personal size Cauliflower Pizza flavors providing between 25 to 27g of protein, 11g of carbohydrates with 3g of that sugar, 23 to 27g of fat, and 360 to 410 calories. The product comes in two of the original's four flavors with Margarita and the slightly more calorie dense Pepperoni.
Real Good Foods fans can now order the smaller 7″ Cauliflower Pizza from the brand's website, and obviously at a much lower price compared to the original 10″. The personal size option will cost you $49.99 per case of eight, which is $6.25 per pizza, or if you get two or more cases, it'll be $5.60 each.