Ryse packs a variety of NO3-T nitrates in its Project Blackout pre-workouts
Jun 13th, 2019
Ryse's highly-anticipated and more advanced Project Blackout series of supplements has arrived, and it is quite impressive. Two products make up the line with a stimulant powered pre-workout named Project Blackout Pre-Workout, and a stimulant-free pre-workout geared more towards enhancing muscle pumps and called Project Blackout Pump.
Ryse hyped its all-new series of supplements quite heavily, saying it "will 100% change the industry". While we wouldn't quite call the line industry changing as both products feature ingredients and doses we have seen before, the Project Blackout pre-workouts do look impressive. They pack formulas quite a bit different from your typical stim and pump pre-workouts and look like they'll deliver quite the experience in the gym.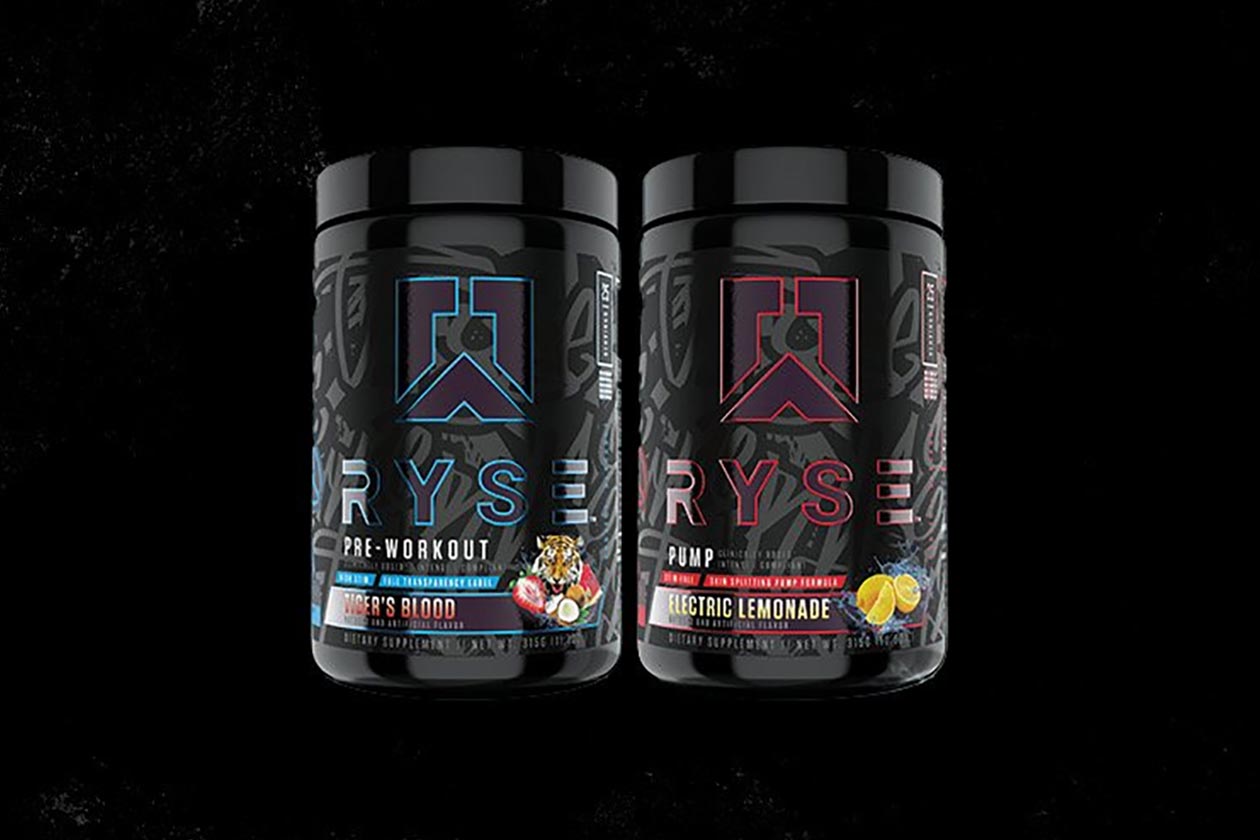 Project Blackout Pre-Workout
We'll start with Ryse's Project Blackout Pre-Workout which is built for energy, pumps, focus, and performance. On the energy and focus side the supplement has 200mg of theobromine, 10mg of huperzine A, a hefty 1.5g dose of VitaCholine choline bitartrate, and 410mg of caffeine with 350mg of that coming from caffeine anhydrous and the other 60mg from sustained released VitaShure caffeine.
Filling out the other half of Project Blackout Pre-Workout you have all of its ingredients for pumps, performance, and strength including 3.2g of CarnoSyn beta-alanine, and 1.5g of betaine. There is also a combined 1.5g of NO3-T nitrates coming from half a gram of sodium nitrate, and a gram of betaine nitrate just like the new Guzman Ghost Legend although that one has 1.95g of betaine nitrate.
Project Blackout Pump
As for Ryse Project Blackout Pump, similar to the stimulant pre-workout, this one goes heavy on quality NO3-T nitrates at the same combined dose of 1.5g. The nitrates making up that 1.5g in Project Blackout Pump are however a bit different with 750mg of argnine nitrate, a lighter half a gram of betaine nitrate, and 250mg of sodium nitrate.
Alongside all of the NO3-T nitrates in Ryse's pump pre-workout is 200mg of the branded VasoDrive, 2g of taurine, 2.5g of betaine, and 100mg of theobromine. The entire combination promises to help enhance muscle pumps while you workout as well as support power and endurance.
As mentioned, the Ryse Project Blackout pre-workout supplements do look quite impressive, especially with the variety of NO3-T nitrates in the mix. Those types of ingredients have always proven extremely effective in the pump pre-workouts we've tried, in fact, four of our top five pump pre-workouts feature some sort of nitrate.
Where to buy
The two Ryse Project Blackout pre-workouts are both now available for purchase over on the brand's website at rysesupps.com. The stimulant powered Project Blackout Pre-Workout comes in the one Tiger's Blood flavor and will cost $49.99 for a 25 serving tub. As for Project Blackout Pump, that comes in an Electric Lemonade flavor as well as Unflavored, and is a bit cheaper at $39.99 for the same amount of servings.