EVL's hydration product HydrAmino is going to be available next month
Jul 6th, 2019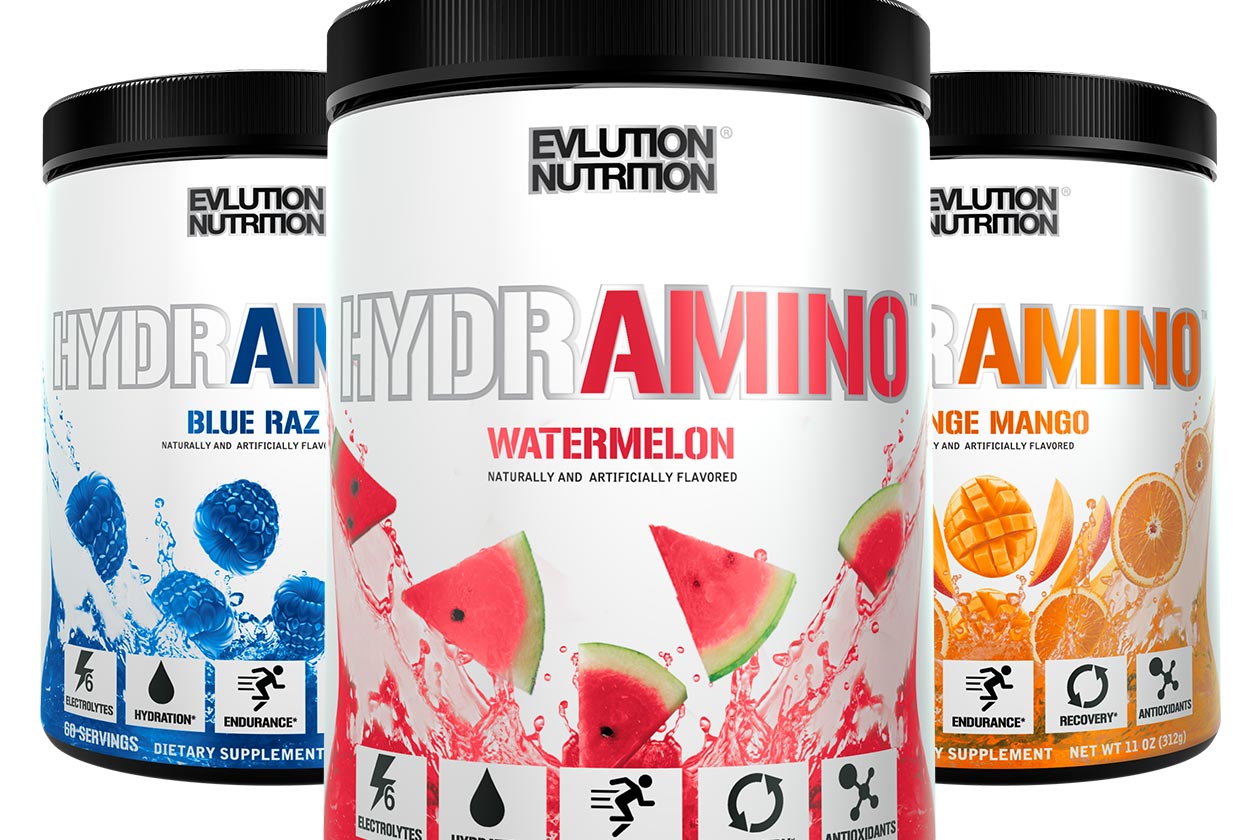 A few months ago we previewed a promising new product from EVL with its hydration, endurance, and recovery supplement HydrAmino. While that preview did come all the way back near the end of March, this week we've got confirmation it is finally going to be available for purchase in about one month from now.
"We started trying HYDRAMINO with a smaller audience across the US in 2018 to make sure it lived up to all expectations and the hydration, performance and flavors were the best available. Now we're excited to make this our big summer focus and give everyone a better way to hydrate!" – EVL
EVL is planning to officially release HydrAmino early next month through its major online retail partner, Bodybuilding.com. We're not sure how much the product is going to cost, but right out of the gate it'll be available in all three of its flavors with Blue Raz, Orange Mango, and Watermelon, with 60 servings per tub.