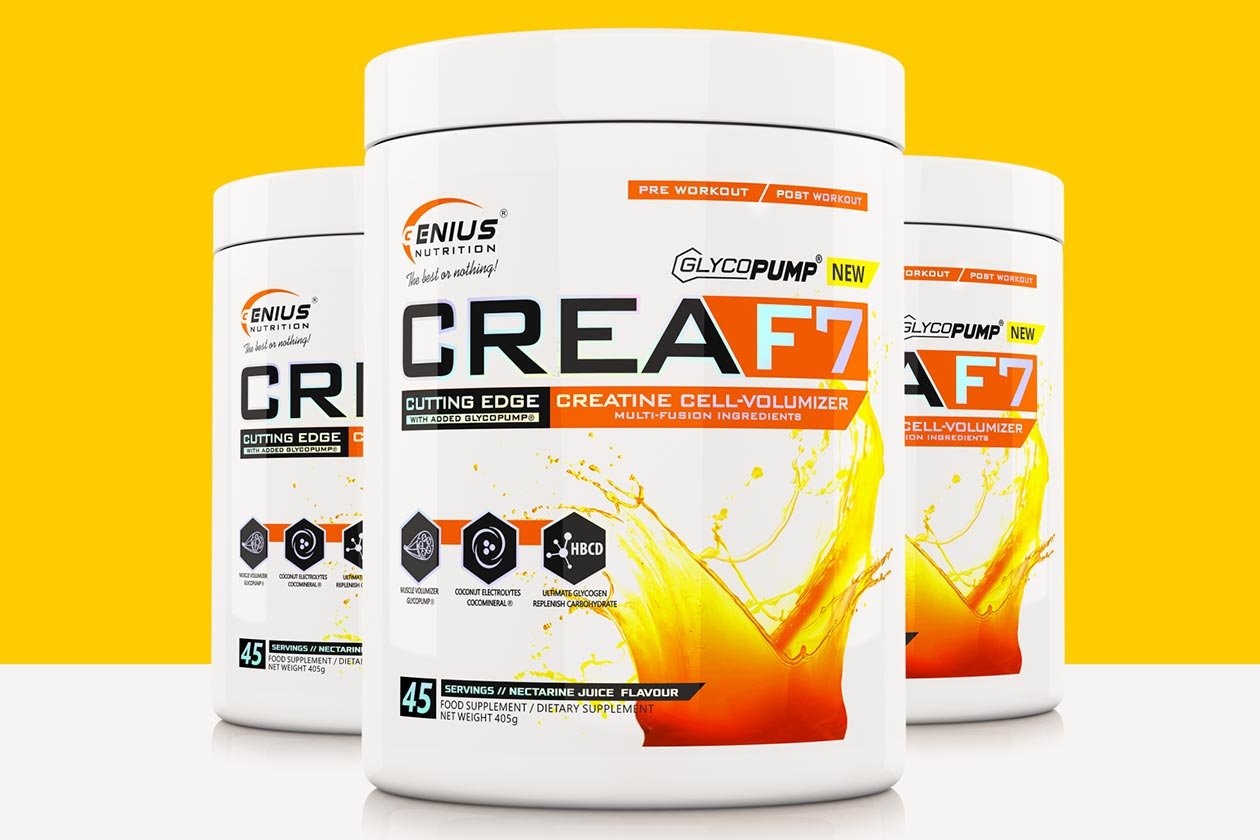 Genius Nutrition is back with yet another entirely new supplement this week with the advanced creatine based formula, CreaF7. Unlike a lot of other creatine products on the market, Genius Nutrition's comes with a lot more than just creatine to further maximize strength and muscle building.
On the creatine side of Genius Nutrition's CreaF7, you get six different forms of the tried and true ingredient combining for a total of 5g of creatine per serving. There is 1.2g each of creatine HCl and AKG, a gram each of tri-creatine-malate and monohydrate, and 300mg each of creatine citrate and pyruvate.
On top of the six forms of creatine, as mentioned, Genius Nutrition has included a few other ingredients for a few extra benefits. The features CreaF7 also comes with are half a gram of GlycerPump branded glycerol, 2g of the quality carbohydrate source HBCD, and 100mg of CocoMineral.
Genius Nutrition's all-new CreaF7 is now out and available in Europe in a rather large 45 serving tub with two tastes to choose from in Green Apple and Nectarine Juice.