To start the year, the functional food brand FitJoy, reintroduced itself with a new and improved version of its signature protein bar. Last month the brand then released its first entirely new product with Grain Free Pretzels, and now it has welcomed another snack with FitJoy Protein Puffs.
The newest addition to the growing FitJoy family of food is a small bag of cheesy puffs; however, unlike more traditional puffs, these are a lot healthier. The product is grain, gluten, and corn-free; made without any artificial flavors and sweeteners; and includes milk isolate to give it a high amount of protein.
As for the nutrition profile on FitJoy Protein Puffs, you're definitely going to like it if you're a fan of high protein, low carbohydrate snacks. Each 30g bag of the product packs 17 to 18g of protein, 6 to 7g of fat, an impressively low 3 to 4g of carbohydrates, and a total of 140 calories.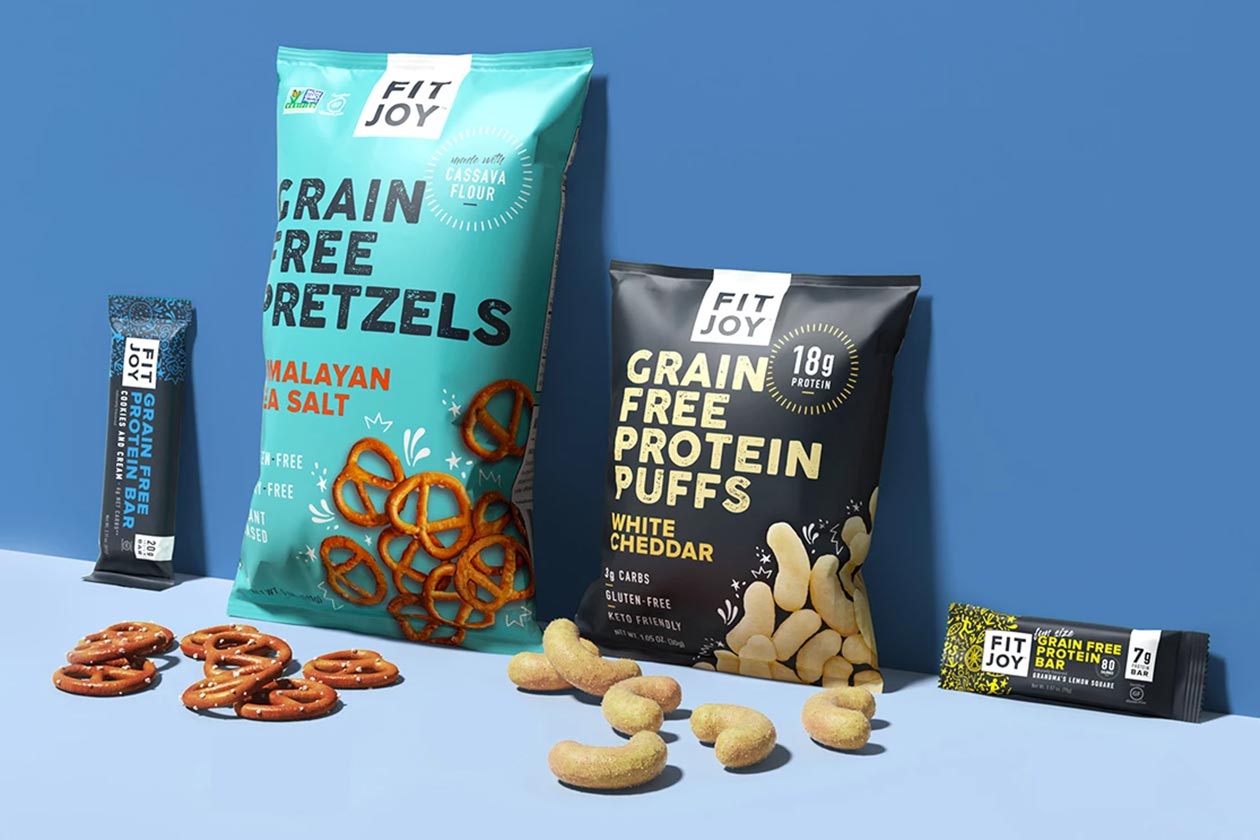 Like with all good high protein snacks, the latest effort from FitJoy does come in a variety of flavors with three to choose from. There are the cheese-based options White Cheddar and Nacho Cheese, both made with cheddar cheese. The third is Honey Sriracha made with honey powder, red and green bell pepper, and jalapeño.
Anyone interested in trying the all-new FitJoy Protein Puffs can purchase them starting today through the brand's official online store. A pack of six bags will cost $19.99, which works out to $3.33 each, with free shipping available when purchasing three or more items from FitJoy's website.