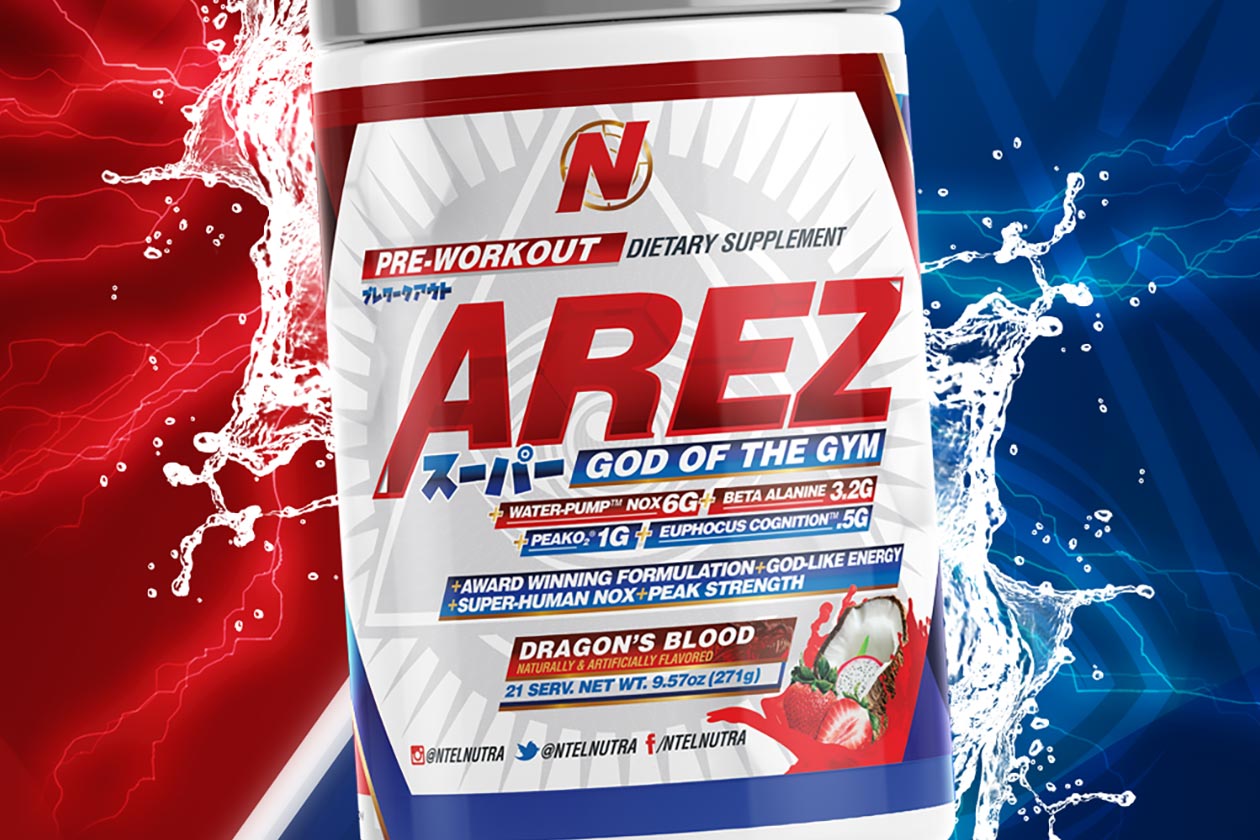 Arez Super is the latest and greatest pre-workout from the reputable NTel Nutra who has delivered some truly powerful pre-workouts over the years. We recently reviewed a trial size tub of Arez Super which packs strong, long-lasting energy, dense pumps, and noticeably enhanced performance.
NTel Nutra has now shared the full formula behind its upcoming Arez Super, and it looks as good on paper as it performs in the gym. As expected, the brand has packed the supplement with a powerful combination of ingredients, most of which are transparently dosed except for NTel's own trademarked blends.
Formula
To enhance performance and endurance, Arez Super features 3.2g of beta-alanine, a gram of the PeakO2 performance blend, and 100mg of rhodiola. Then for pumps, there is 1.5g of Supra-Thorn, which is a blend of beta vulgaris and hawthorn, and 6g of Water-Pump, which is a mix of citrulline malate, pure citrulline, and watermelon powder.
Making up the other half of NTel Nutra's Arez Super formula are its more stimulating ingredient for energy and focus. On that side, the product has 300mg of nelumbo, 350mg of caffeine from two sources, 2mg of yohimbine, and 1mg of alpha yohimbine. You can see Arez Super's complete formula in the facts panel above.
It is also worth mentioning that NTel Nutra has packed Arez Super with a fairly high dose of niacin at 100mg per serving, which is what we suspected in our review. The supplement gave us some pretty intense redness and tingling on occasions, so if you've reacted to a high amount of niacin in the past, be sure to watch it on this one.
Launch details
Along with the full reveal of its Super Arez formula, NTel Nutra has confirmed exactly when fans will be able to get their hands on the powerful pre-workout. The official launch date for the product is, in fact, just a few days from now on Friday of this week.