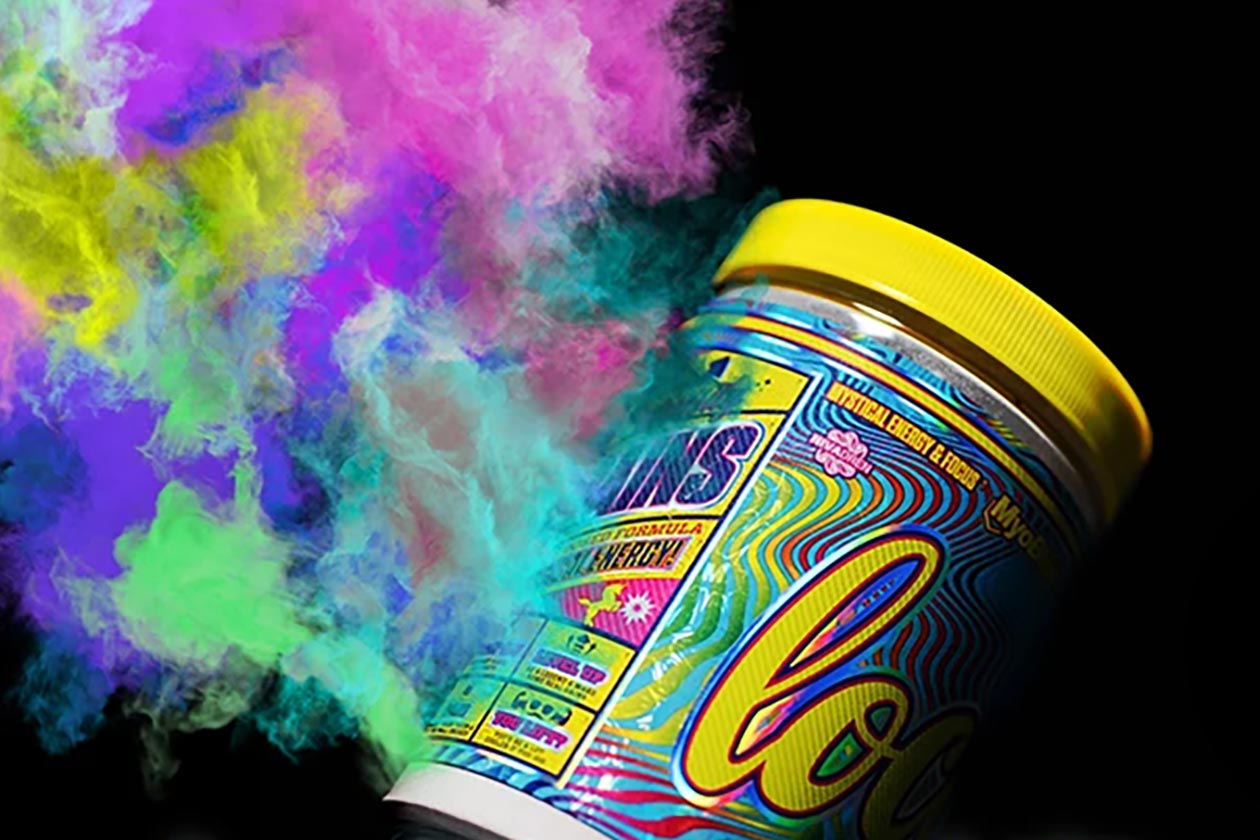 Myoblox 2019 version of its limited edition Rainbow Haze Loco is now available to order directly from the brand's online store. It is a little cheaper than last year's Rainbow Haze Loco, but still more expensive than the regular Loco at $54.99 for a full-size, 18 maximum serving tub.
Like with all of the limited edition Myoblox supplements, the all-new Rainbow Haze Loco features a special formula compared to the regular Loco. While its ingredients and doses are slightly different, it is still designed to be an all-around type pre-workout with a formula built for energy, mental focus, pumps, and performance.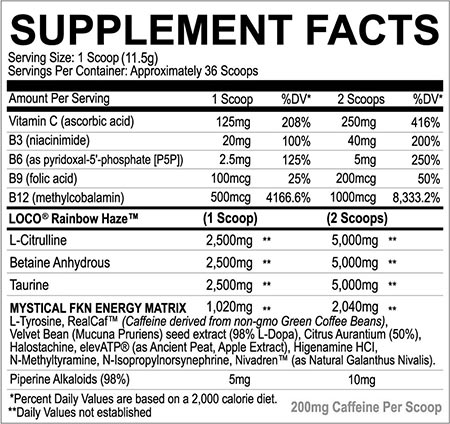 You can get a look at the complete combination of ingredients in the 2019 Rainbow Haze Loco in its mostly non-transparent label above. As mentioned, it is quite different from Myoblox regular version of the pre-workout, as well as different from the formula used in last year's Rainbow Haze Loco.
Squeezed into a maximum two-scoop serving of the latest limited Loco is 5g of pure citrulline for pumps, as well as 5g each of betaine, and taurine. The other main ingredients in the Rainbow Haze Loco are all wrapped up in a 2.04g proprietary blend including the likes of tyrosine, halostachine, and 400mg of caffeine.