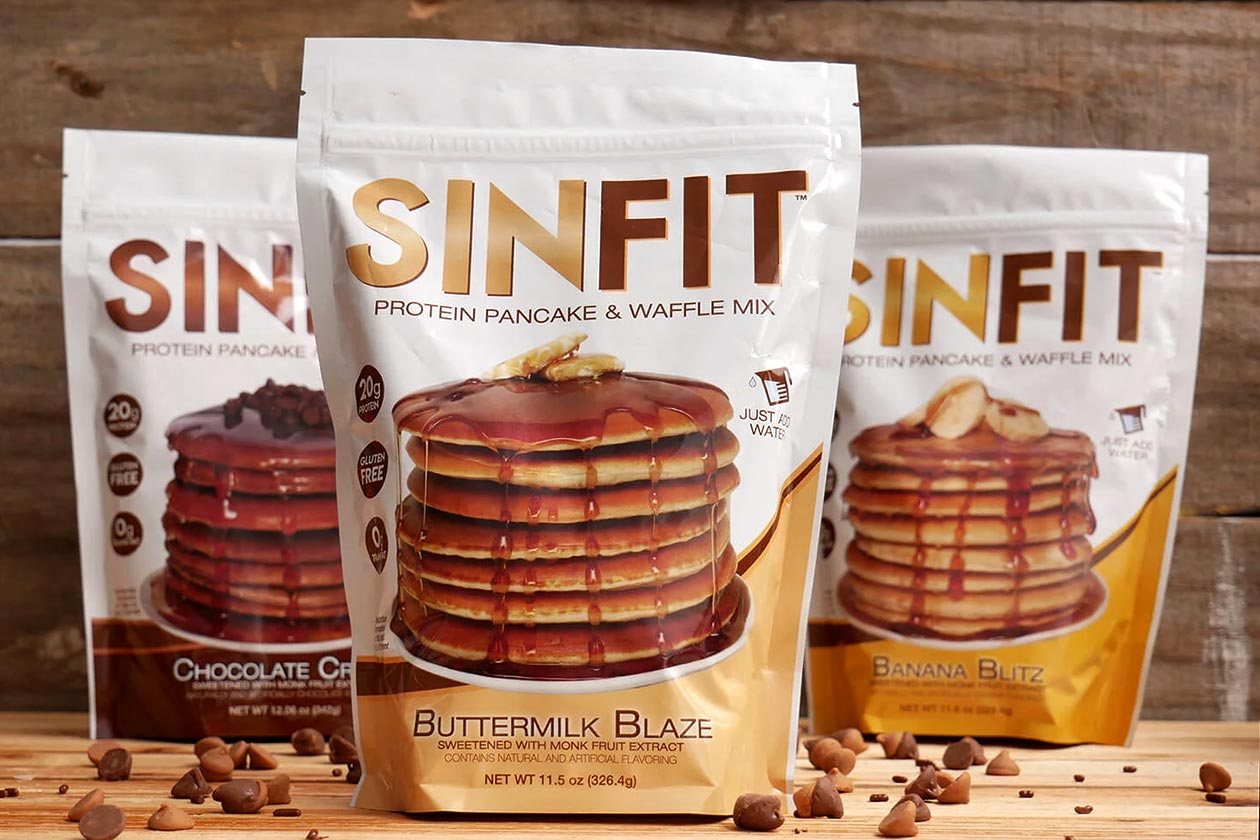 The functional food company Sinister Labs, who started out in this industry with caffeinated nut butter, has announced some big changes this week. The two and a half-year-old brand has undergone a complete makeover involving an all-new name as well as a rebrand of its entire lineup of products.
The first major change for Sinister Labs is that it is no longer called Sinister Labs. The company has moved away from both of those words and now goes by the name SinFit Nutrition. The other change the brand has revealed this week is an updated look for its top-selling, protein-infused Panic Pancakes, which you can see in the image above.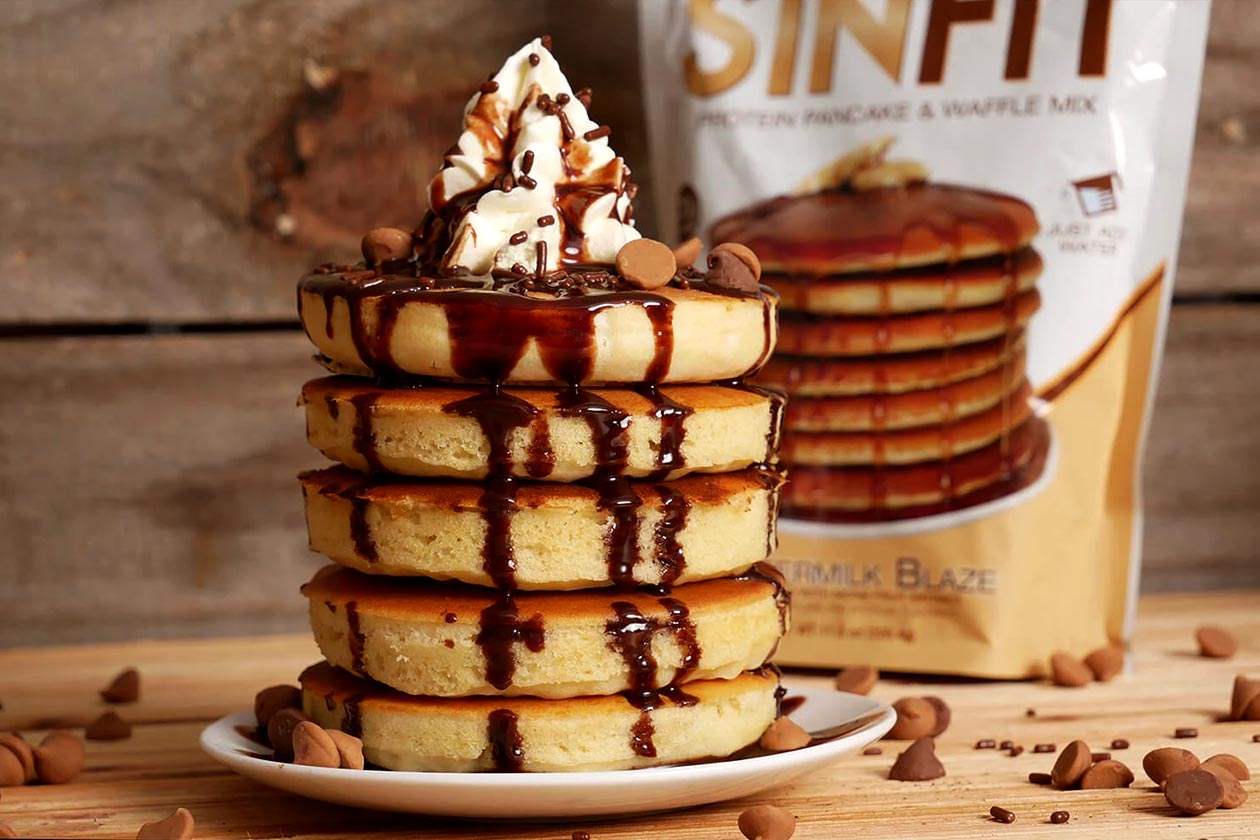 The rebrand of the other SinFit Nutrition items is expected to follow Panic Pancakes — now named Protein Pancake & Waffle Mix — although it is only on the outside where things have changed. The brand has reassured fans that all of its products will still have the same great tastes as their original versions.
SinFit Nutrition has already updated its website with images of its more modern and mainstream looking Protein Pancake & Waffle Mix. The brand also has the product available for purchase in the same chocolate, banana, and buttermilk flavors and at the same price of $12 per bag.