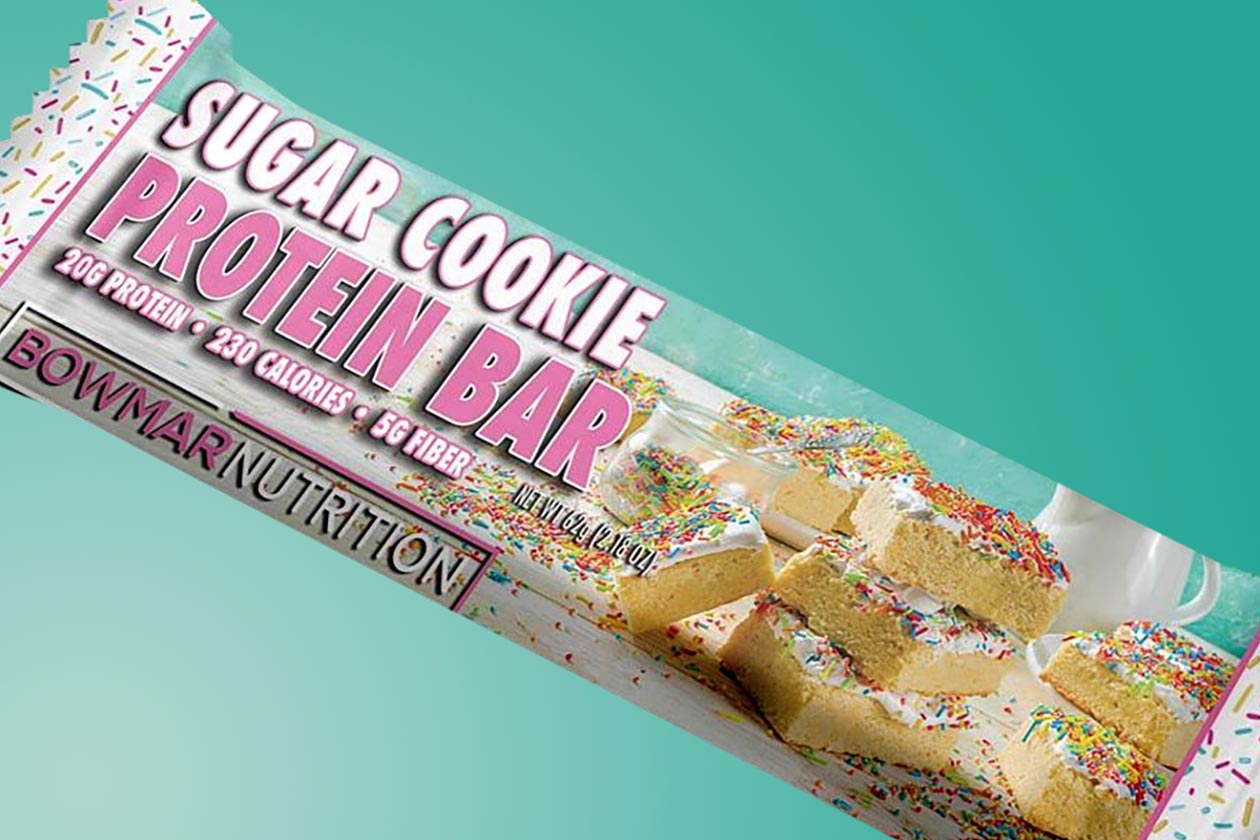 Bowmar Nutrition has quickly become one of the busiest brands of the year with what seems like one new product release after another. Today Bowmar continues announcing new products with its second competitor for the protein bar category that seems quite different from its first.
Bowmar Nutrition's current protein snack is the Protein Hot Chocolate Brownie Bar that was designed to be the softest and best-tasting protein bar out there. The all-new edible the brand has unveiled this week is the Sugar Cookie Protein Bar, which sounds delicious based on the name.
An image of the upcoming protein bar itself has yet to be shared, although we do know what kind of macros you'll be getting from it. Just like Bowmar Nutrition's Protein Hot Chocolate Brownie Bar, the Sugar Cookie Protein Bar will have 20g of protein with 5g of fiber and 230 calories.
Bowmar Nutrition is looking to release its Sugar Cookie Protein Bar within the next week or so which should make it available sometime next week. That actually puts the bar right in line with the high protein popcorn protein the brand announced yesterday, which is also arriving next week.