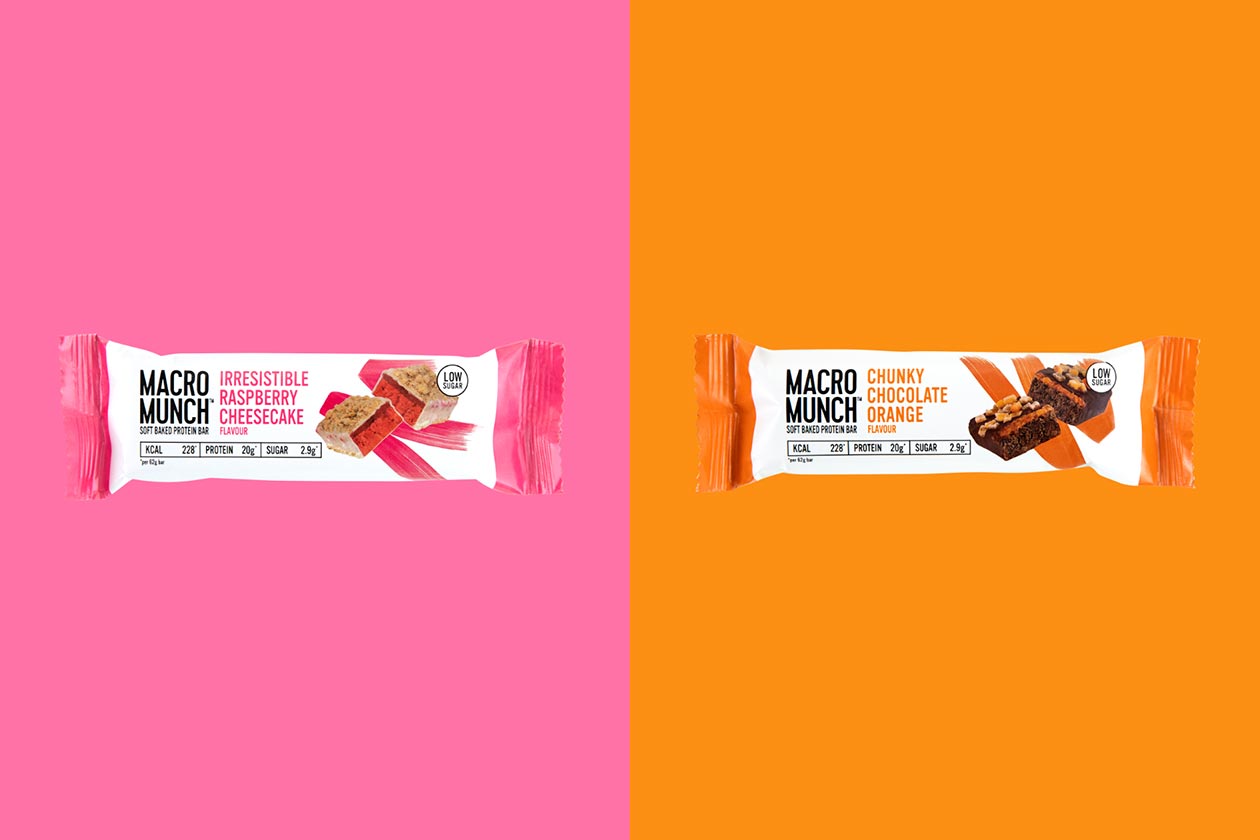 Right around this time last year, the UK company Bulk Powders added a celebratory flavor to its tasty and smooth Macro Munch protein bar with Brilliant Birthday Cake. The new addition to the high-protein product's menu was revealed and released in celebration of the brand's 12th birthday.
For 2019, Bulk Powders has decided to put in twice the effort and launch two new flavors of Macro Munch for its 13th birthday. Joining the protein snacks' growing lineup of options are another two delicious-sounding creations with Irresistible Raspberry Cheesecake and Chunky Chocolate Orange.
To further celebrate its birthday and the launch of the two new Macro Munch flavors, Bulk Powders is running a fairly substantial online sale. For a limited time, when you spend £30 or more, you'll get 40% off your order, and if you use a special code, you'll get one of the new Macro Munch flavors free.
For those that want Bulk Powder's Irresistible Raspberry Cheesecake Macro Munch your code will be "TEAMPINK", and for Chunky Chocolate Orange it is "TEAMORANGE".