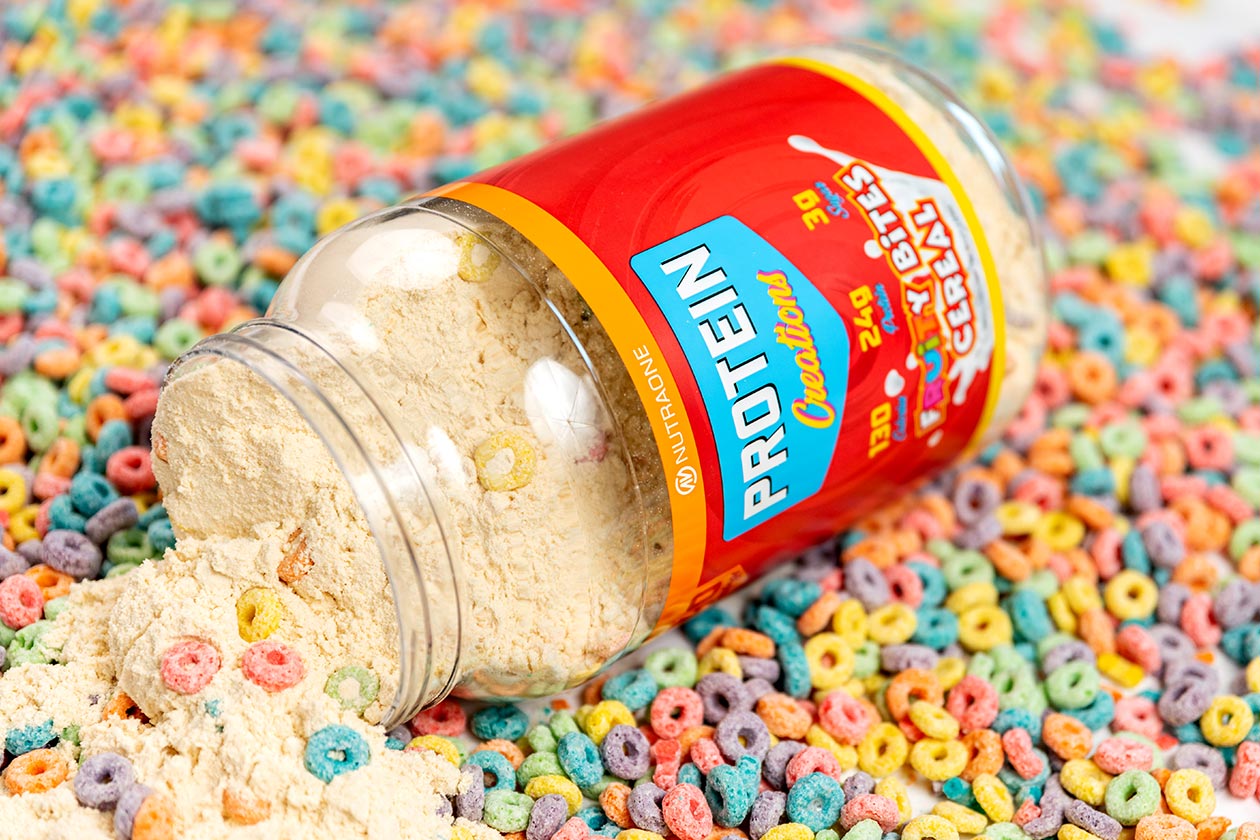 NutraOne has put together another great looking flavor for its deliciously marketed and promoted protein powder, Protein Creations. The brand launched the product earlier this year in January, in six different flavors, each packing 24g of protein from three transparently dosed sources.
Joining NutraOne's Protein Creations lineup this month is its third cereal option with the Froot Loops-themed Fruity Bites Cereal. To ensure it delivers the full cereal experience the brand's eighth Protein Creations flavor comes with whole cereal pieces in the powder.
Despite the cereal pieces, the supplement maintains a lean nutrition profile with 24g of protein, 5g of carbohydrates, 3g of sugar, 2g of fat, and 130 calories. If you'd like to give the Fruity Bites Cereal Protein Creations a try, it is now available on the brand's website at $49.99 for a 40 serving tub.