Olimp goes Super Saiyan for its all-new Dragon Ball Z supplements
Sep 14th, 2019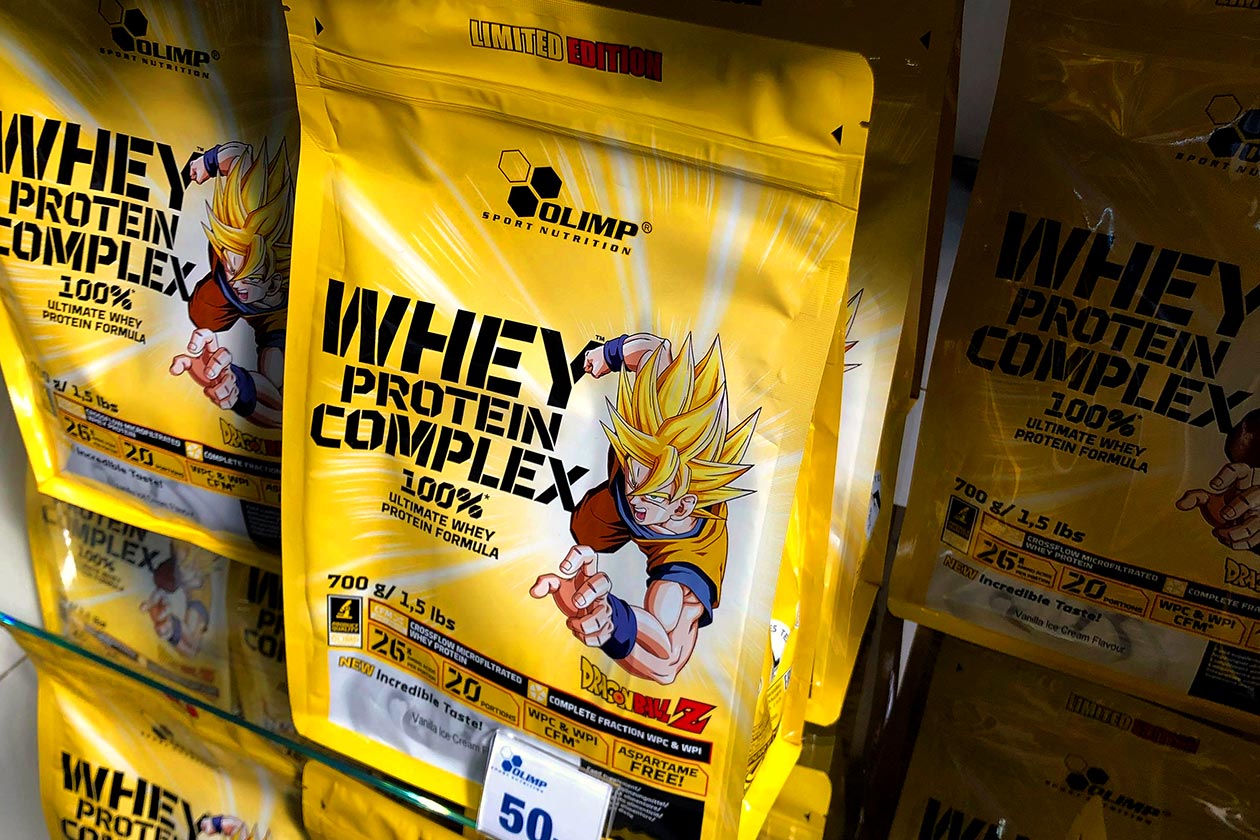 Olimp has unveiled its all-new, officially licensed Dragon Ball Z supplements at this year's popular FIWE Expo in the brand's home country of Poland. There are three products in total, all of which are spin-offs of previously released Olimp supplements, just like the first three.
The first item is a limited-edition version of the brand's flagship protein powder, Whey Protein Complex. The character on the package is the star of the Dragon Ball universe, Goku; however, unlike in the first run of Olimp's Dragon Ball Z products, Goku is in his legendary Super Saiyan form.
The second Dragon Ball Z supplement from Olimp is its pre-workout Redweiler in a Kamikaze Lemonade flavor and featuring Super Saiyan Vegeta. The third and final product is the brand's amino formula BCAA Xplode with a special edition Ice Peach Tea flavor starring the Namekian Piccolo.
None of Olimp's Super Saiyan supplements nor its Piccolo BCAA are available from its website just yet. For now, they've only been unveiled at FIWE in Poland. If they do get the same distribution as the brand's first Dragon Ball Z products, you'll be seeing the new items soon all over Europe.