Ritual PM is the Ambrosia Collective's nighttime follow-up to Ritual AM, which is designed to help users get better quality sleep and wake up feeling refreshed and renewed. One of the more interesting features of the supplement is it doesn't come with any of the usual sleep ingredients like melatonin and GABA.
Ambrosia has formulated Ritual PM with four active ingredients, all of which are openly and transparently dosed. The product comes with 125mg of Sensoril ashwagandha, 28mg of Affron saffron extract, a gram of magnesium lysinate glycinate chelate, and lastly, 25mg of citrus sinensis.
Review
Over the years, we've become big fans of nighttime supplements, as with a great night's sleep, comes equally great recovery. Then when you throw in a product that helps boost sleep, you end up with even better recovery. Ritual PM does exactly that, delivering noticeably better sleep, so you wake feeling refreshed.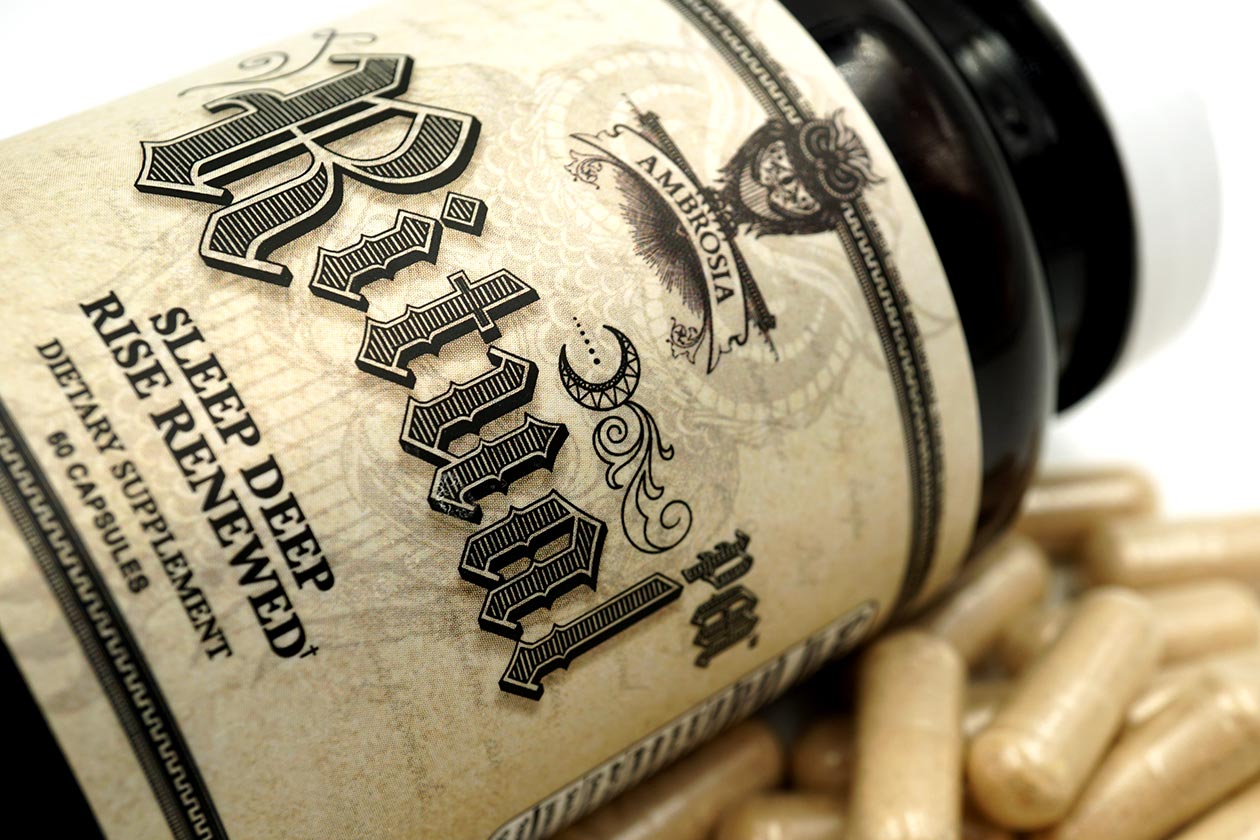 The supplement starts working its magic about 30 minutes after taking a full two-capsule serving. It won't cause you to suddenly start yawning or feeling sluggish; it works in a much more gradual, natural way. Over that 30 minutes, you'll go from your typical evening level of alertness to wanting to lie down and rest.
It is once you lie down that Ritual PM does its best work, as you almost immediately nod off to sleep. From there, the next stop is waking up renewed and wide-eyed the following day. The Ambrosia product has the incredible ability to help you sleep so deep; you'll go unbroken and uninterrupted from night to morning.
Almost every night we used Ritual PM, sleep went undisturbed, which wasn't always the case before using the supplement. We didn't notice any lucid dreams like with other effective nighttime products; however since the improved knockout effect, deepness of sleep, and recovery are all there, they were not missed.
Summary
Ritual PM pretty much delivers everything you could want in a nighttime supplement, although coming from Ambrosia, that's not too surprising. We've never had trouble getting to sleep, so we're not sure if the product will help people who have issues in that area, but it certainly provides noticeably deeper sleep.
Ambrosia is one of the few supplement companies out there that consistently delivers truly effective and top-rated products. Ritual PM is just another one of the collective company's solid releases. Some of its other great supplements include the nootropic Mental Jewels and the recovery powerhouse Overtraining Solution.