Protein Dippers is a new protein snack from the long-running UK company Maximuscle similar to the likes of MET-Rx's Snack Cup and Myprotein's recently released Dip Pot. Protein Dippers is essentially a pot of chocolate hazelnut flavored spread that comes with 12 small breadsticks to dip into that spread.
The delicious-looking spread is high in protein, while the miniature breadsticks are low in carbohydrates. An entire pot of the chocolate hazelnut spread and one dozen breadsticks provides a total of 9.6g of protein, 22.3g of carbs with 3.2g of that sugar, 6.6g of fat, and a calorie count of 256.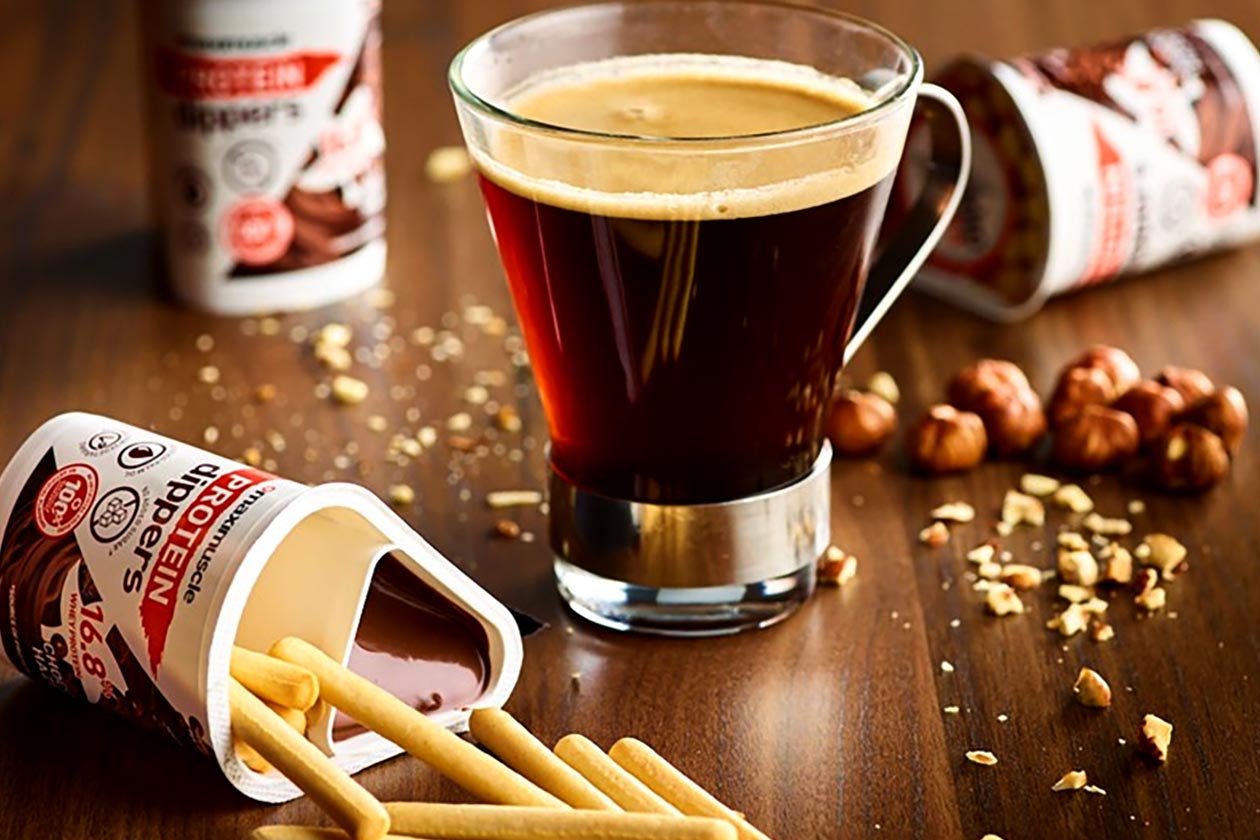 Maximuscle's all-new Protein Dippers are vegetarian-friendly, made with no palm oil, and have absolutely no added sugar. For those interested in the list of ingredients behind the snack, it is primarily made with hazelnut spread as well as maltitol, whey for the extra protein, cocoa butter, and coconut oil.
You can pick up Protein Dippers from the Maximuscle website starting this week in cases of 12 with as much as 33% discount if you buy three or more cases. One pack of 12 pots is £18 which is £1.50 each; two is £15 or £1.25 each; and three or more is where you save the most money at £12 (14.80 USD) or £1 each.