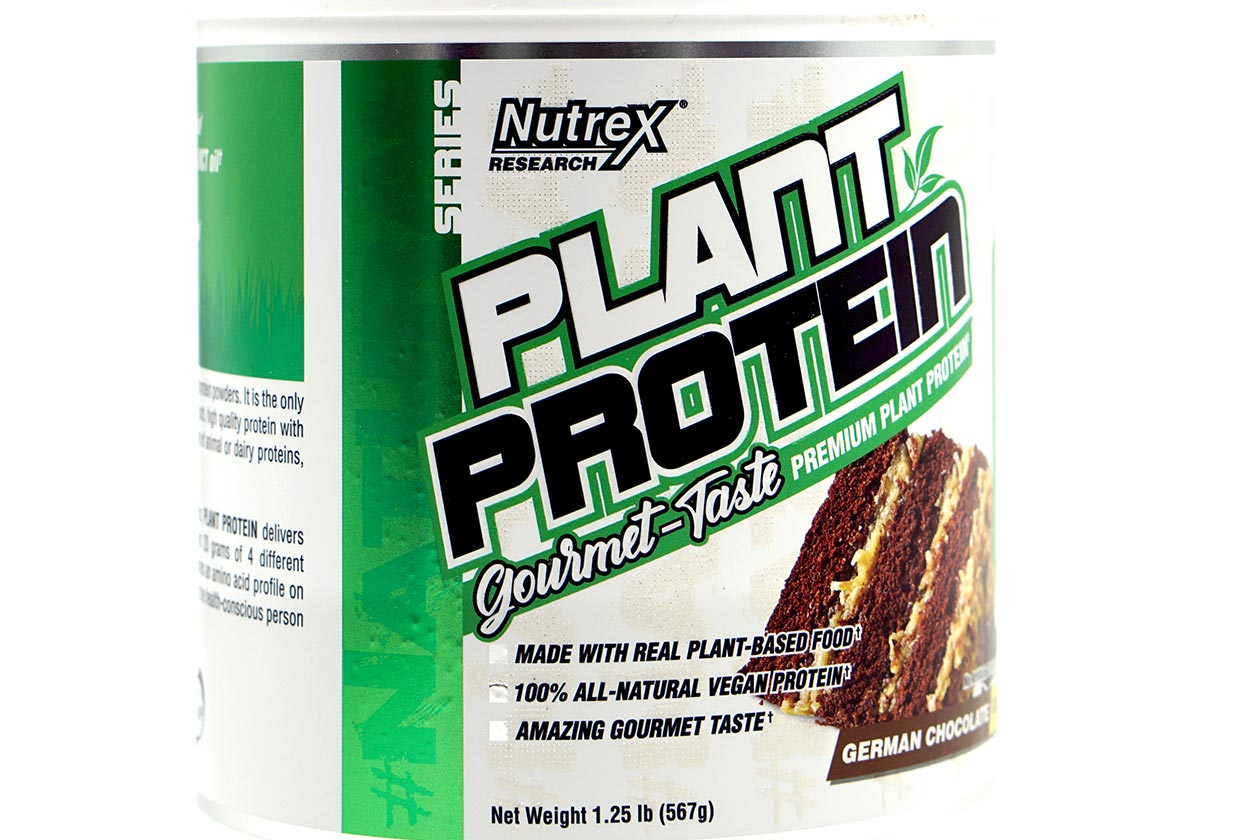 Over the past year or so, plant-based, vegan-friendly protein powders have continued to get better and better when it comes to taste. The first few products we had from that area of the market were not easy to drink. Since then, however, we have come across quite a few that are not just drinkable, but enjoyable.
Earlier this year, Nutrex entered the fray with its vegan-friendly protein simply named Nutrex Plant Protein. In the months following its launch back in June, we've heard great things about the supplement, so we decided to purchase it for review. Being chocolate fans, we picked up the German Chocolate Cake flavor and were not disappointed.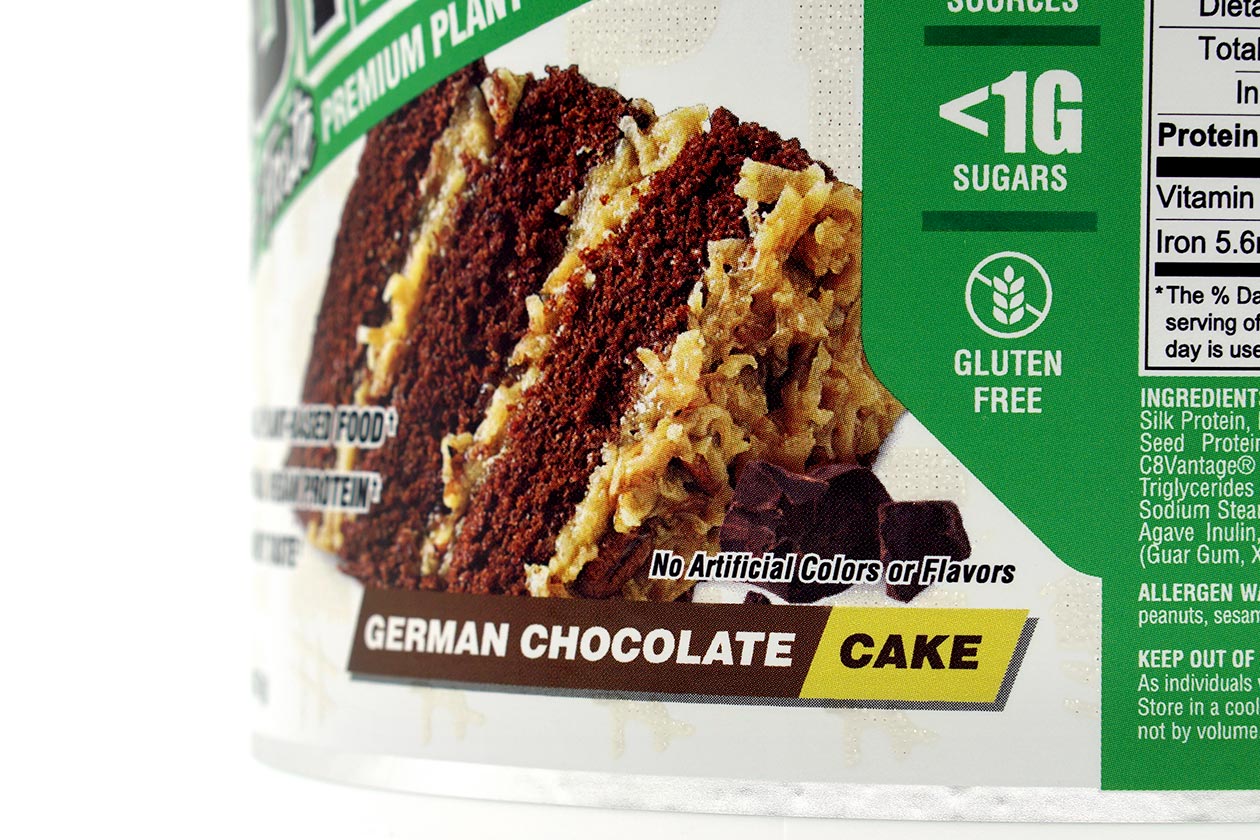 Review
Like most plant-based protein powders, the Nutrex competitor does have that typical grainy texture, but its taste is far better than most others in the category. There is no earthy flavor or upsetting aftertaste, with a somewhat sweet and dense, enjoyable chocolate flavor that lasts from the start to finish of each mouthful.
The density and thickness of the Nutrex Plant Protein does help the German Chocolate Cake flavor play into the cake part of its name. It creates a cakey chocolate experience with a touch of sweetness that makes each sip very easy to enjoy. The product is even more impressive, considering it has no artificial flavors or sweeteners.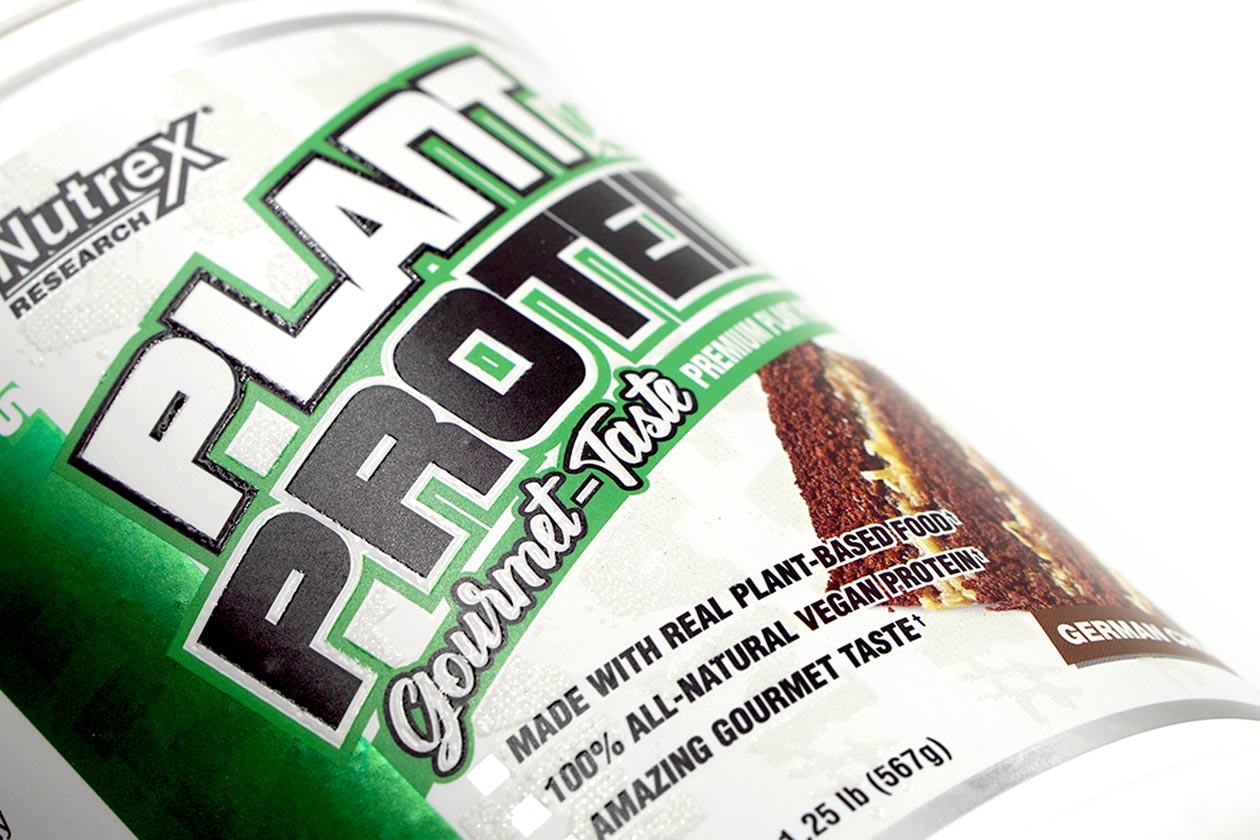 While we have only tried the German Chocolate Cake, we imagine the supplement's other two flavors Vanilla Caramel and Cinnamon Cookies, would also be quite tasty. With its thick base and ability to cover up that raw, earthy taste you get with a lot of other plant proteins, we suspect Nutrex does a great job with the vanilla, caramel, and cinnamon tastes.
Summary
Based purely on its German Chocolate Cake flavor, Nutrex Plant Protein is easily one of the best plant-based, vegan-friendly protein products we've tried. It's right up there with the likes of the delicious Ghost Vegan, which we do marginally prefer over the Nutrex competitor due to the strength and smoothness of its flavors.