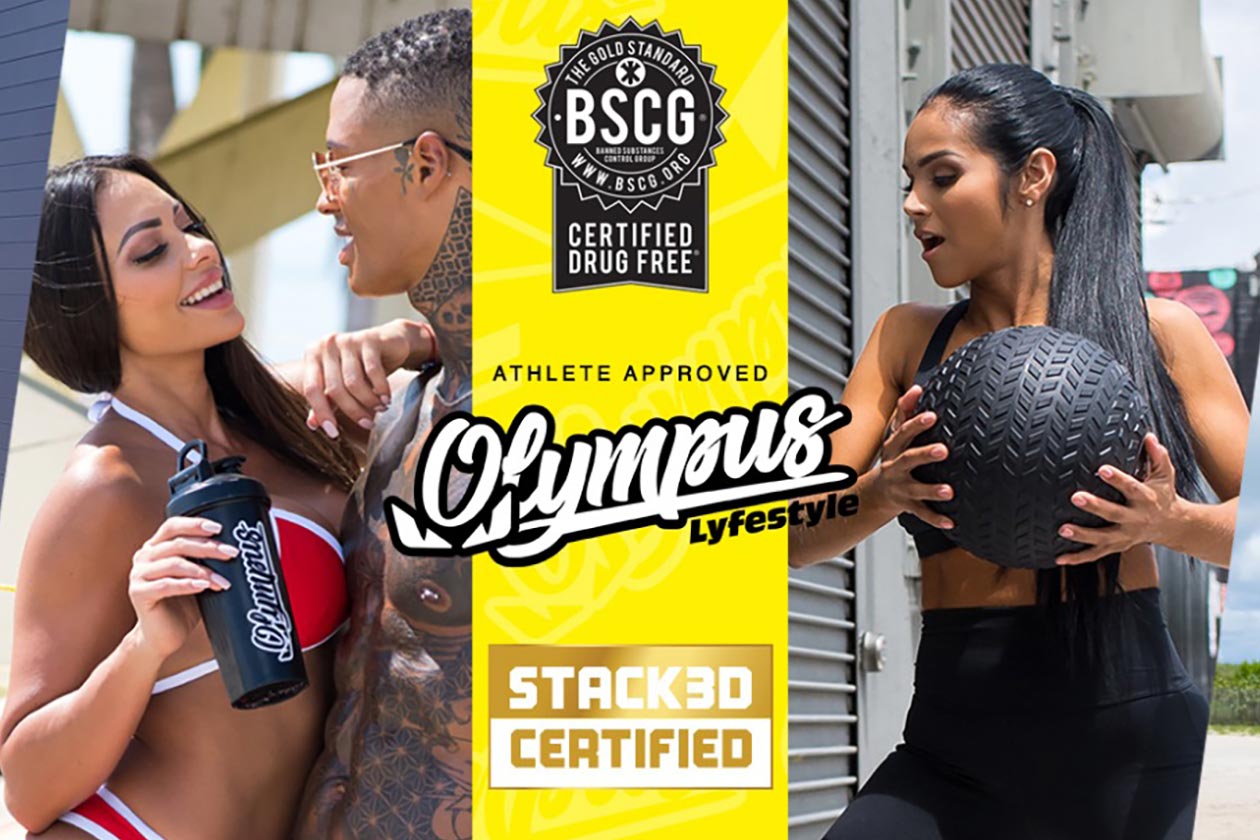 In the coming months, Olympus Labs is relaunching itself as Olympus Lyfestyle with a whole new look and a revamped line of supplements. As we continue to get closer to that big launch, the brand has revealed more details regarding the products it is going to have available under Olympus Lyfestyle.
To start, all of the upcoming supplements from the renewed Olympus will be BSCG certified drug-free and safe for tested sports, as well as Stack3d Certified. The brand has actually been in our Stack3d Certified program for over a year now and is going to maintain that certification with the new Lyfestyle family of products.
As a quick rundown on Stack3d Certified, it is a testing program where we purchase a randomly selected supplement from a participating brand, from a random retailer. We then send that straight to the lab to be tested for all of its main ingredients and doses, and we do that four times throughout the year.
Other exciting details Olympus Lyfestyle has revealed today alongside confirmation of its testing certifications are the first few products it is planning to launch. The company has named three in total, including the pre-workout Levels, the stimulant-free pre-workout No Mercy, and a protein powder called Promises.
The Stack3d Certified Olympus Lyfestyle has also confirmed three flavors for each of the upcoming supplements, all of which look to be quite fun. For the Promises protein powder the options will be Cinna Cereal, Peanut Butter Crunch, and Fruity Cereal.
As for the other two products, their titles are a bit more creative. The No Mercy flavors are Bombsicle (raspberry cherry lemon), Blue Pixie (blue raspberry), and Berries Gone Wild (dark berry cola). Then for Levels you have Boujee Melon (watermelon), Apple Money (green apple), and Miss Tease (blue ice).