Olympus goes with a blend style formula for its new Promises protein
Oct 31st, 2019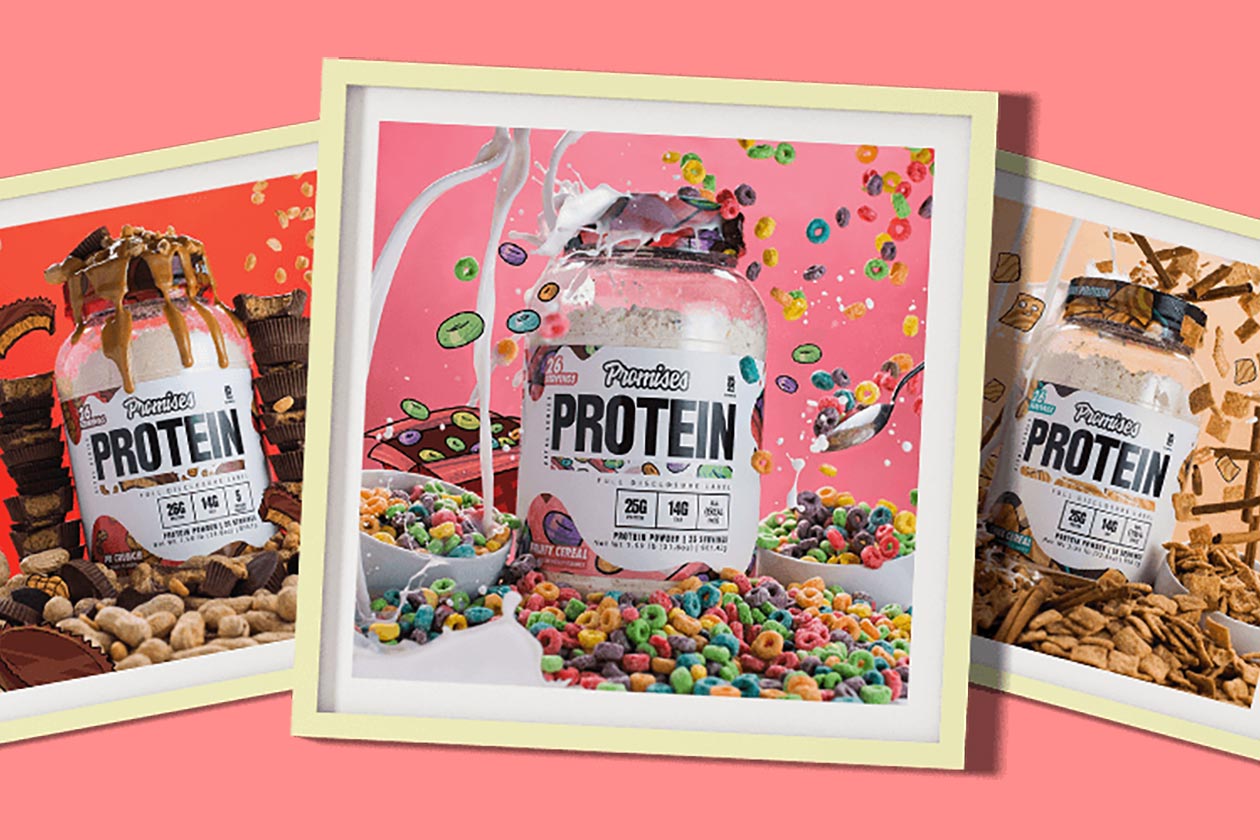 Promises is the newest protein powder from Olympus Lyfestyle, previously known as Olympus Labs. It is a blend style protein made with fast-absorbing whey isolate, whey concentrate, and slower digesting micellar casein. The three sources combine to provide 25g of protein per serving, with each tub of Promises packing 26 servings.
It is worth mentioning that Olympus Lyfestyle does transparently list its three different sources of protein. By that, we mean it tells you how much of each source makes up that 25g per serving. It is, in fact, 11.5g from whey isolate, 5.5g from whey concentrate, 2g from whey hydrolysate, and the remaining 6g from casein.
The other numbers making up the Olympus Lyfestyle Promises nutrition profile include just a gram of fat, 6g of carbohydrates with 2g of that sugar, and a total of 130 calories. The brand has also thrown in the digestive enzyme blend DigeZyme at 150mg per serving, to help with the digestion of the product.
The last feature of Olympus Lyfestyle's Promises protein powder is its flavors. The supplement comes in three different options, all of which are cereal-themed creations in Fruity Cereal, Cinna Cereal, and PB Cereal. They're all now available at Bodybuilding.com and will cost you $44.99 for a full 2lb, 26 serving tub.