Oct 19th, 2019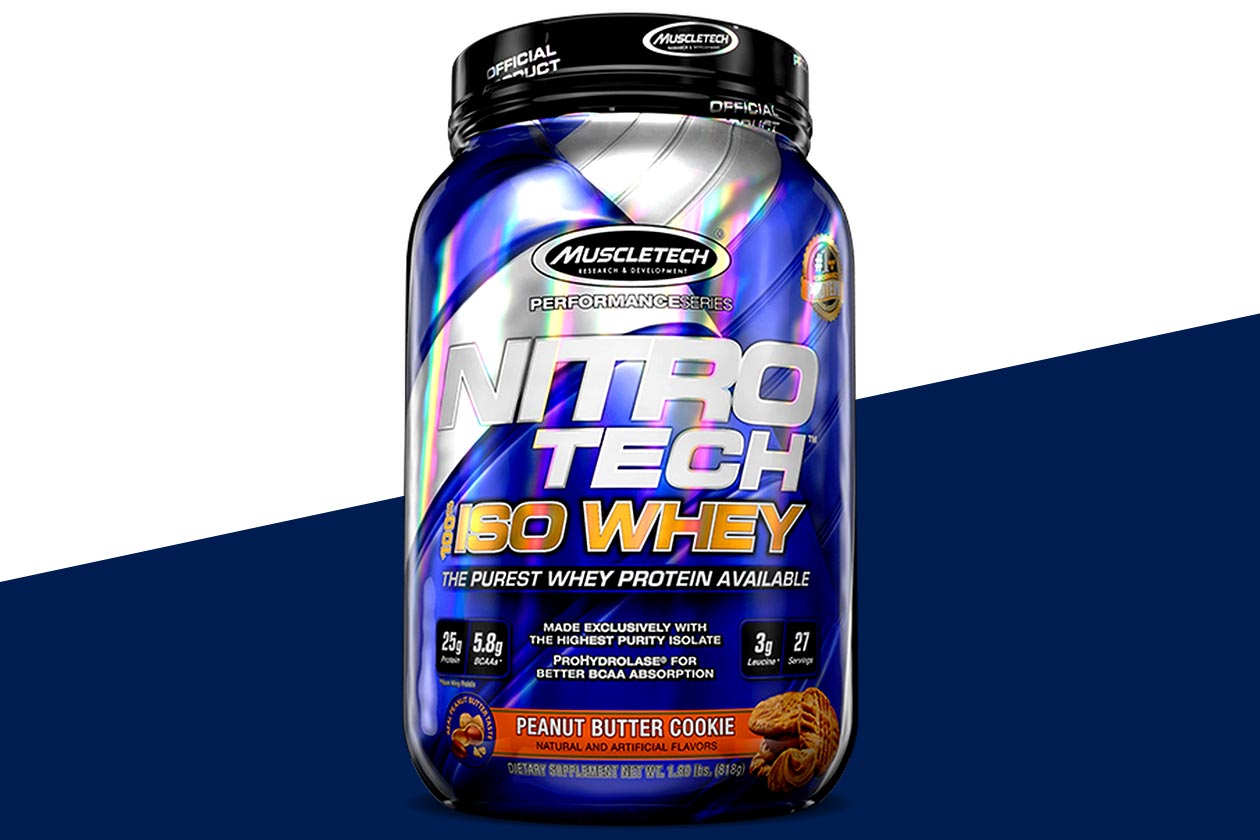 Nitro-Tech ISO Whey is an extremely pure protein powder from Muscletech that comes with just protein, and no other macros. Each serving of the BiPro 97% whey protein isolate formula packs 25g of protein with zero carbs and fat, and an extremely lean 100 calories.
Muscletech does also include an extra blend of enzymes in Nitro-Tech ISO Whey to support digestion. The reason we have the supplement back in the news today is it can now be purchased in a third flavor. When the product initially arrived at the end of last year, it launched in just two tastes.
Nitro-Tech ISO Whey's original Milk Chocolate and Vanilla flavors now sit alongside a less traditional protein option with Peanut Butter Cookie. The supplement's new flavor is available from Muscletech's website in a 1.8lb tub for $29.99 with its more cost-effective 5lb size not in stock just yet.