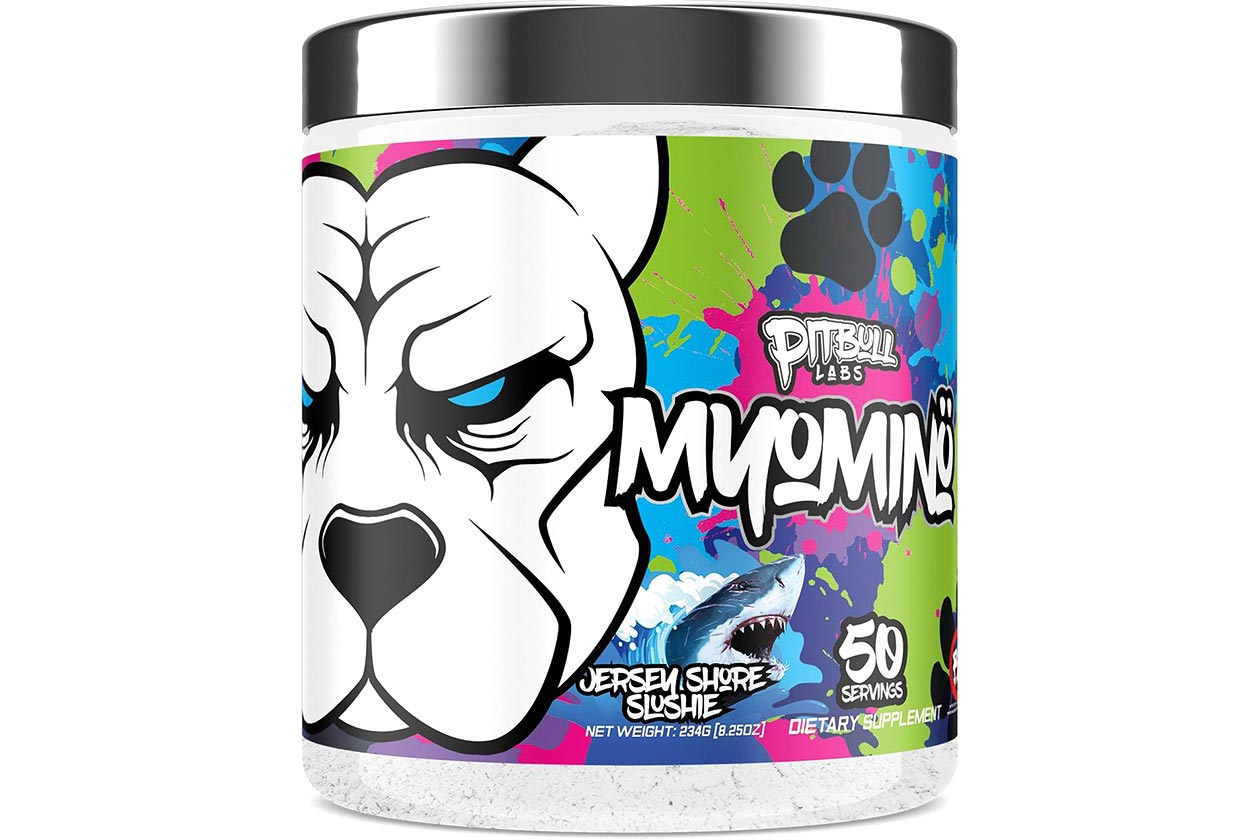 When Pitbull Labs announced its first new supplement in quite some time with the promising pre-workout XXX, it said the product was only the beginning. Now that XXX is out and available, the returning brand has previewed its next new supplement, which is set to replace an item that is already on the market.
The upcoming product from Pitbull Labs is the amino acid formula Myomino. It will be replacing the brand's current competitor in the category with Pitbull BCAA, and it is going to have a different formula. Instead of featuring just the three BCAAs, Myomino is going to be a full-spectrum EAA with all nine essential aminos.
While Pitbull Labs' replacement amino supplement is set to feature a fresh new formula, the brand promises it will still taste just as good as BCAA. Pitbull will be launching the product in three weeks in a variety of liquid candy type flavors, one of which it has already confirmed in Jersey Shore Slushie.