Primeval is running a transformation challenge with $10,000 in prizes
Oct 1st, 2019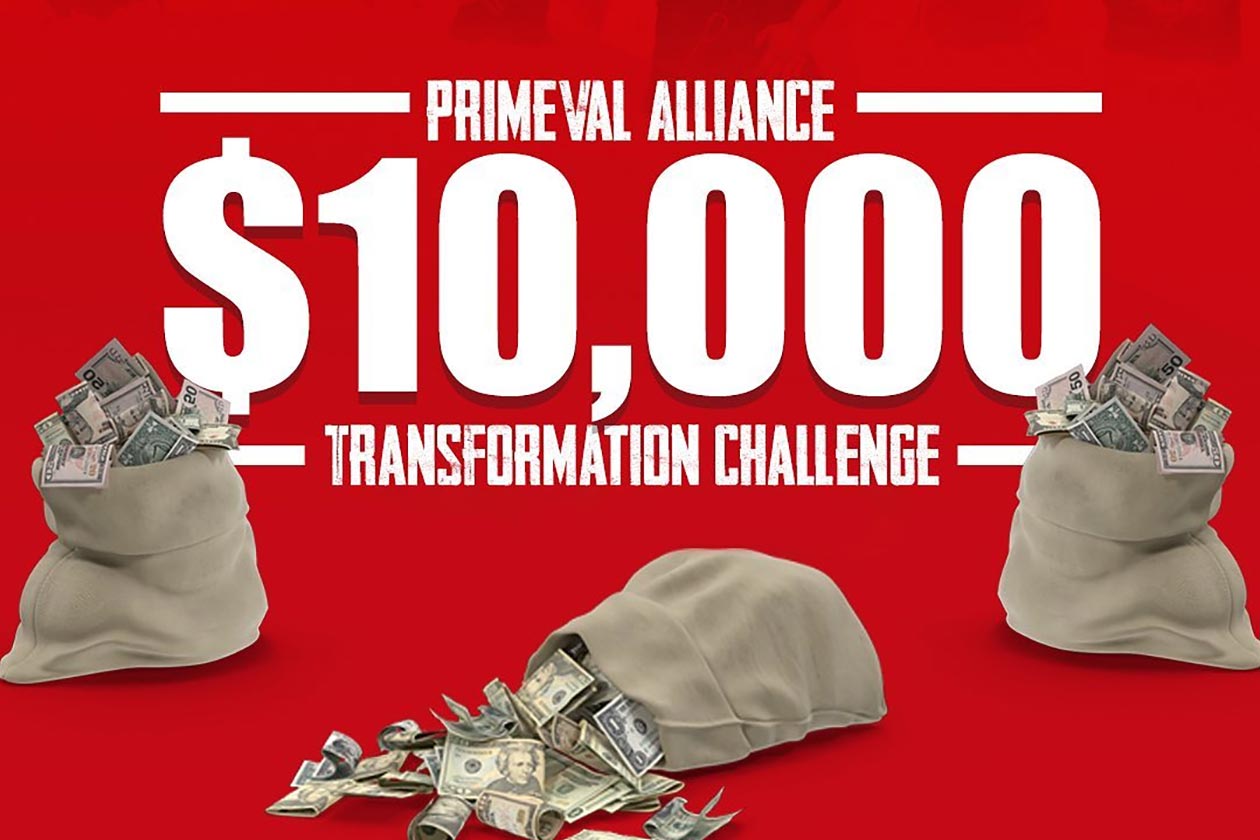 At the beginning of September, Primeval Labs announced details and began taking entries for its upcoming transformation challenge. For those who were unaware, up for grabs is $10,000 in cash and product prizes. Primeval will be awarding cash prizes for the top three entrants who produce the most remarkable transformation, with first-place set to take home $5,000.
To take part in the challenge, you do have to be a part of the Primeval Alliance, which is its online community. Once you've become an Alliance Member, all you need to do is purchase the recommended product stack, and send in your before photos. Primeval is also providing every entrant with a free e-book full of nutrition and training tips as well as entry into its online forum dubbed the "Transformation Zone".
While initially sign up's were due to close yesterday, Primeval has just announced that it is extending the entry period until the end of this week. So if getting the chance to win $5,000 sounds like something you might be interested in, it'd be best to head to Primeval Labs' website as soon as possible to sign up.