Quest Protein Shake Review: An enjoyable protein RTD with lean macros
Oct 14th, 2019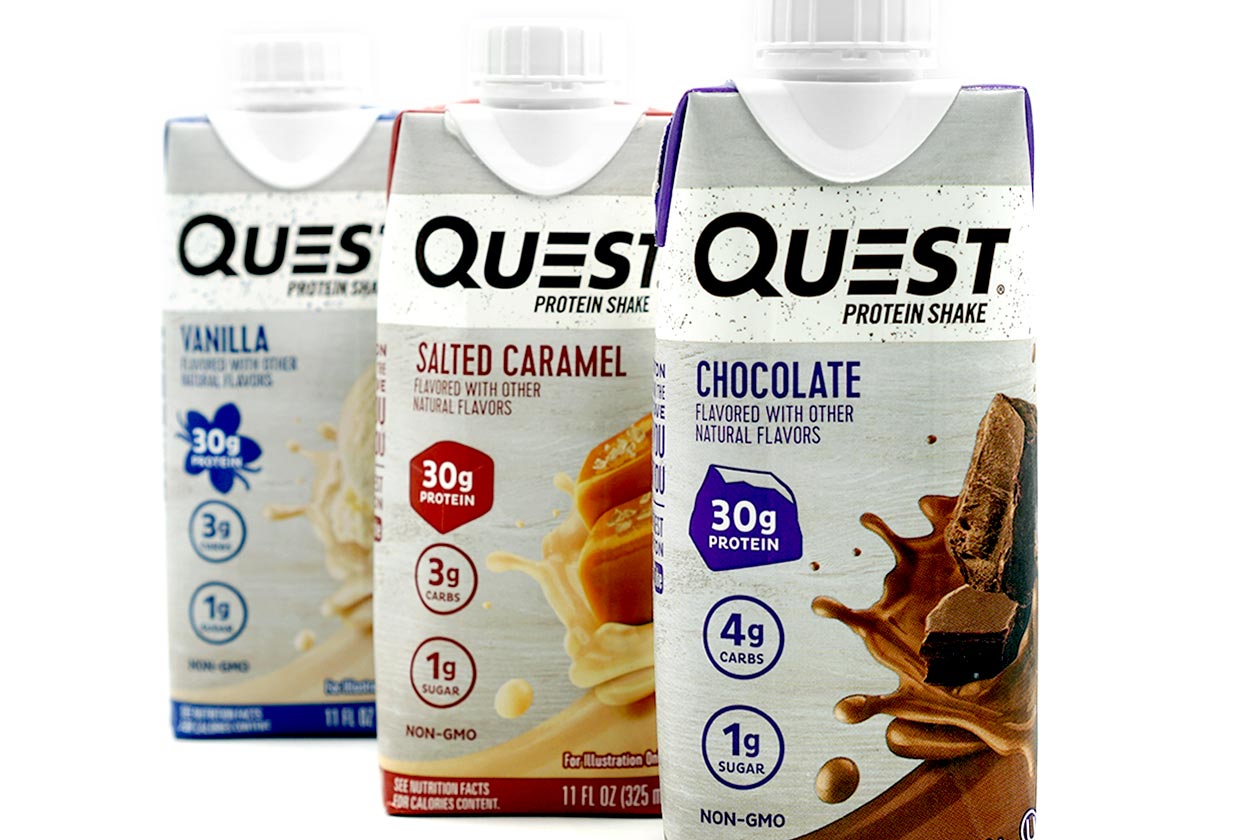 Quest Nutrition recently entered the protein RTD market with its Quest Protein Shake packing a pretty lean nutrition profile led by 30g of protein. The other macros making up the on-the-go product include 3 to 4g of carbohydrates, just a gram of sugar, 3 to 3.5g of fat, and a total of 160 calories.
Seeing as the Quest Protein Shake is Quest Nutrition's first dive into the protein RTD space, we decided to pick up all of its flavors from our local Vitamin Shoppe to see what it's like. There are three tastes to choose from for the product with Chocolate, Vanilla, and a much less common creation in Salted Caramel.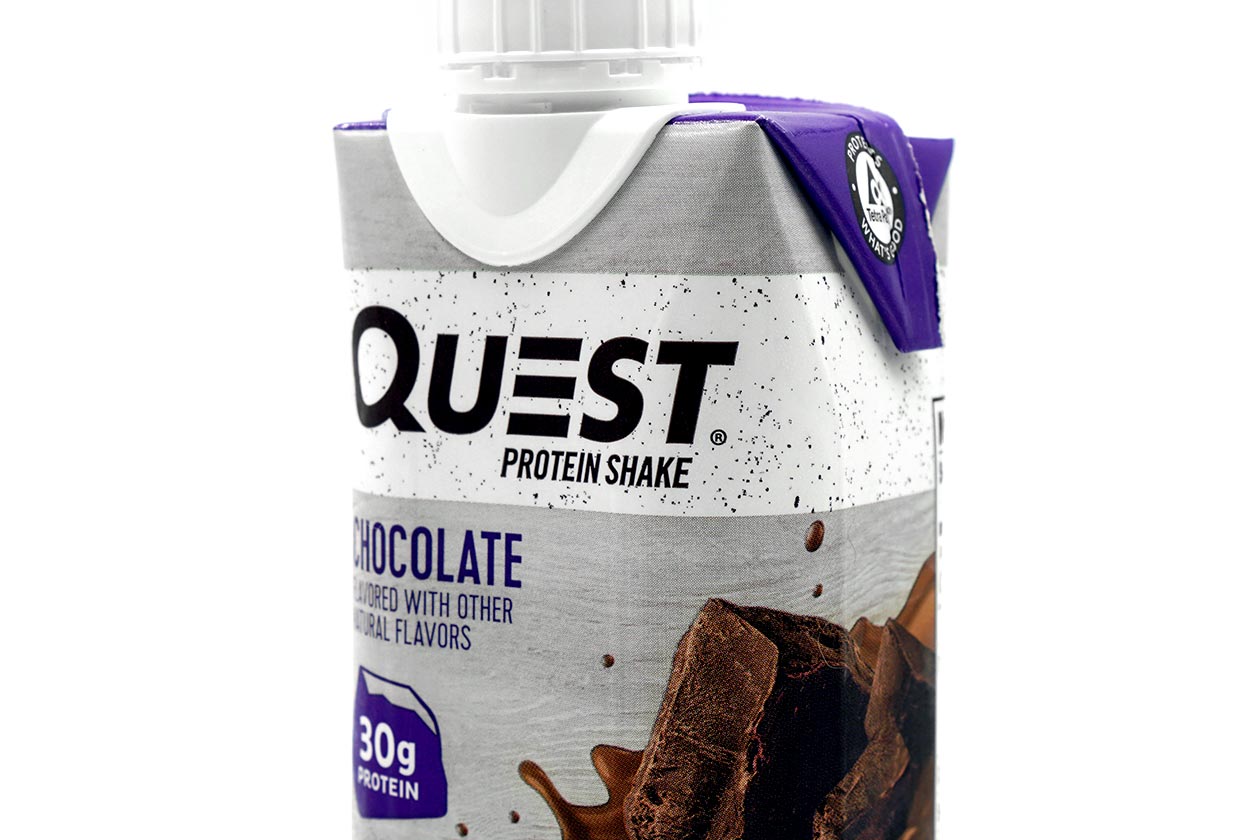 Review
The consistency of all of the Quest Protein Shake flavors is a milky thickness similar to a lot of other protein RTDs. It's not thick enough to be called milkshake-like, but it does pack a fairly dense liquid that allows each of the three flavors to communicate their tastes very effectively.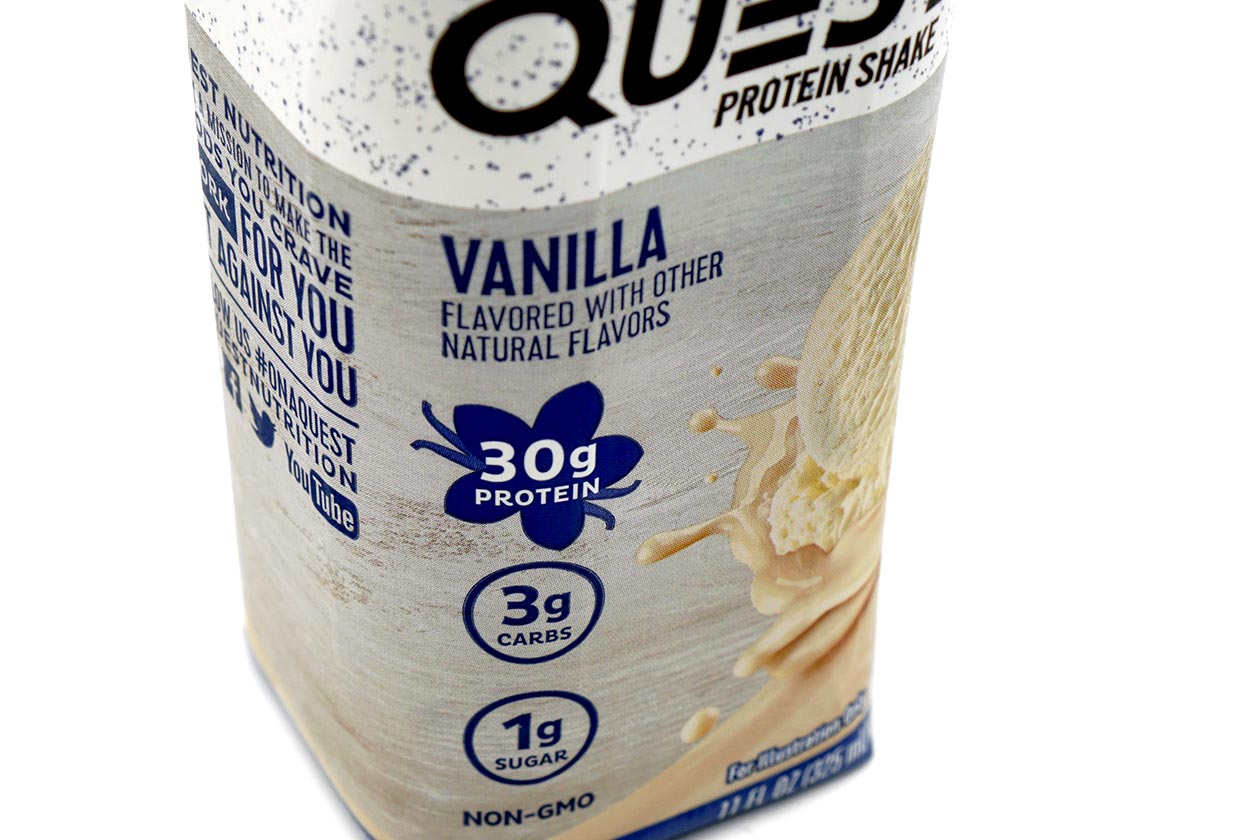 Regardless of which Quest Protein Shake you grab, they're all quite enjoyable. The Chocolate has a sweet taste to it, not being overly rich or consistent, but a sweet chocolate right from the first sip. The Vanilla is much the same with a sweet vanilla taste, although it does fade a bit quicker, making it taste more watery than the Chocolate.
As for the Salted Caramel Quest Protein Shake, it has more of a thick caramel flavor rather than salted. It doesn't quite deliver that rich saltiness you expect from Salted Caramel, but it works just fine as a delicious caramel shake.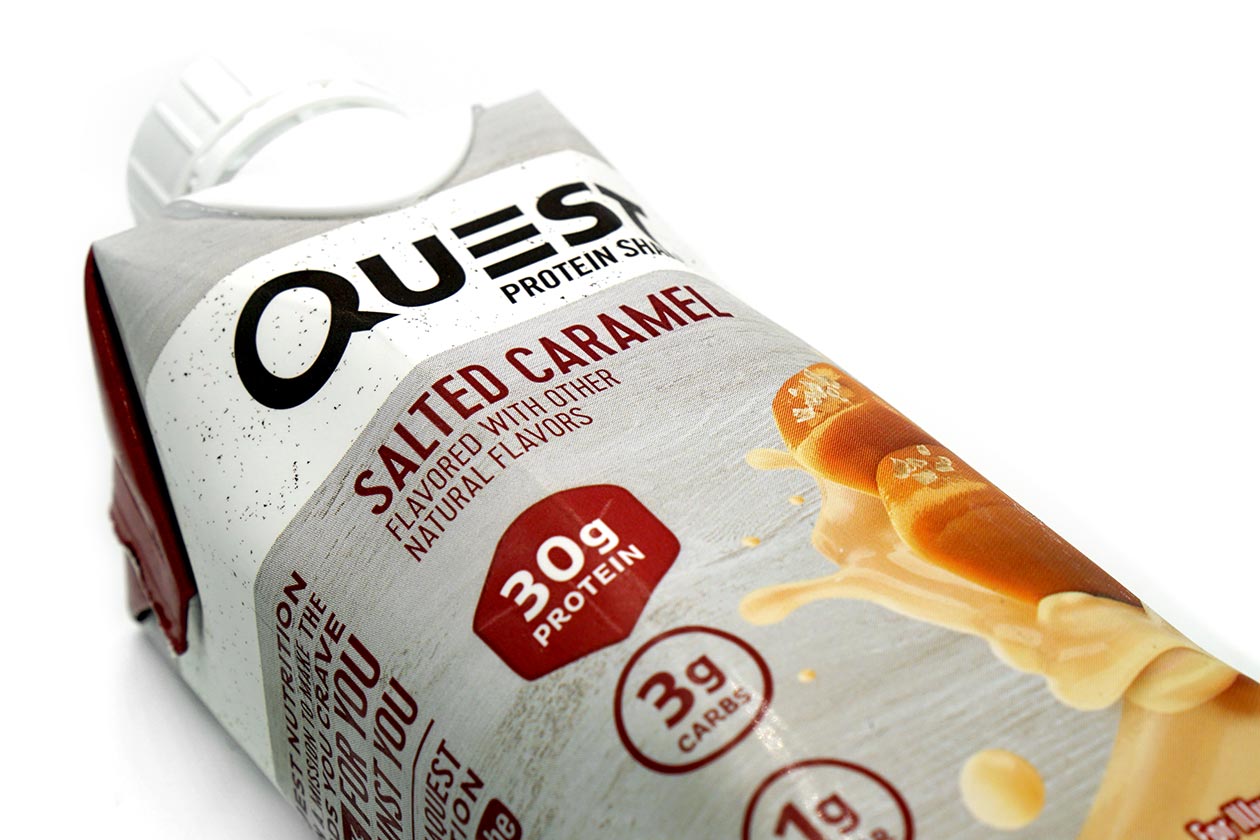 Summary
The Quest Protein Shake is definitely tasty and does a great job of coming through on all three of its flavors. Being chocolate fans, the Chocolate is probably our favorite with Salted Caramel close behind. We have had a better-tasting protein RTDs, although Quest Nutrition's effort is impressive considering its low-carb nutrition profile.