Oct 28th, 2019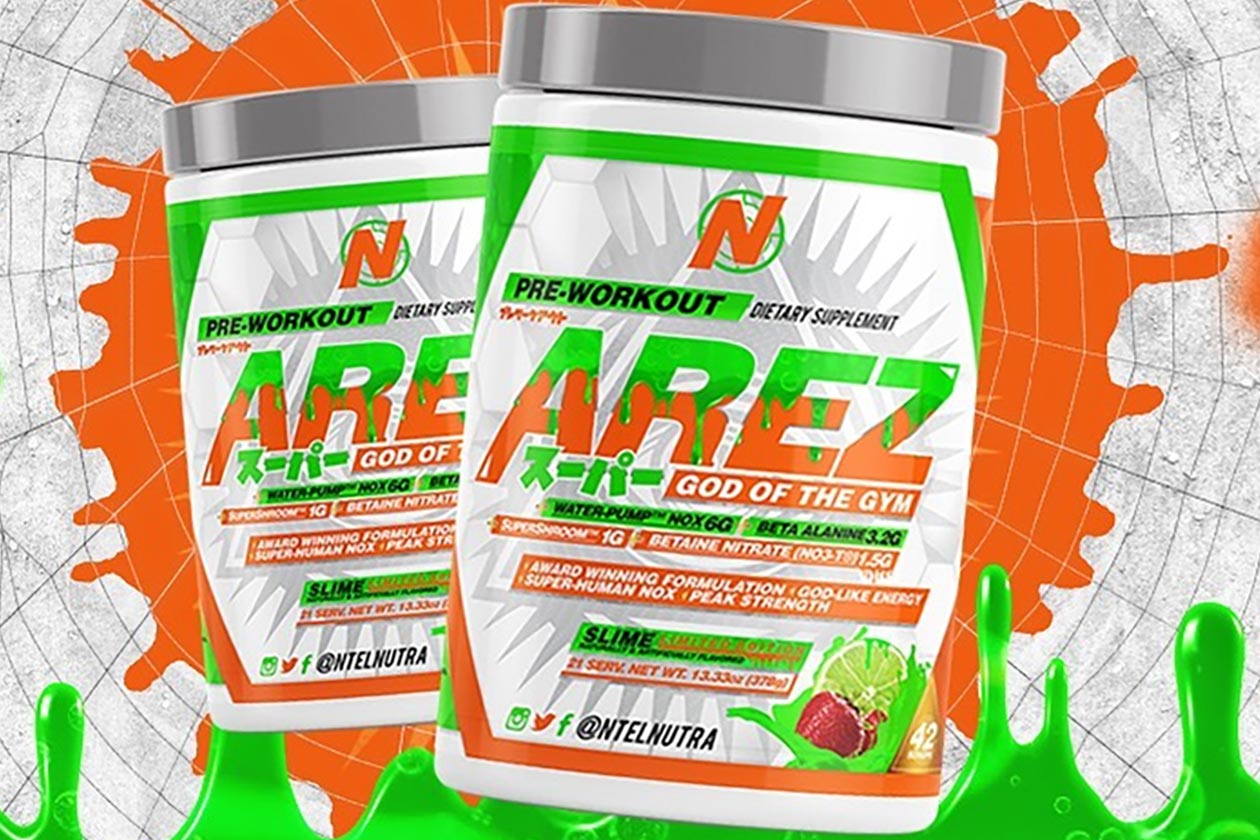 NTel Nutra's highly-anticipated, limited-edition, and more intense Slime Arez Super, is available for purchase starting today. The supplement is a Strawberry Lime flavored pre-workout that features a slightly different formula compared to the regular Arez Super hence the promise of being more intense.
One of the first places stocking the all-new Slime Arez Super is NTel Nutra's own online store at ntelnutra.com. The regular price on the product is the same as the original at $49.99, however, to go with the launch of the limited time pre-workout, the brand is running a fairly substantial 20% off sale.
NTel Nutra has temporarily discounted the promising Slime Arez Super down to $39.99, which Stack3d Insiders can drop even further. If you are a part of our Insider deal program, you can use your exclusive coupon to lower the powerful pre-workout by an additional 15% to $34 for a full-size 21 serving tub.