ANS goes with five different sources for its vegan-friendly Fresh1 protein
Nov 22nd, 2019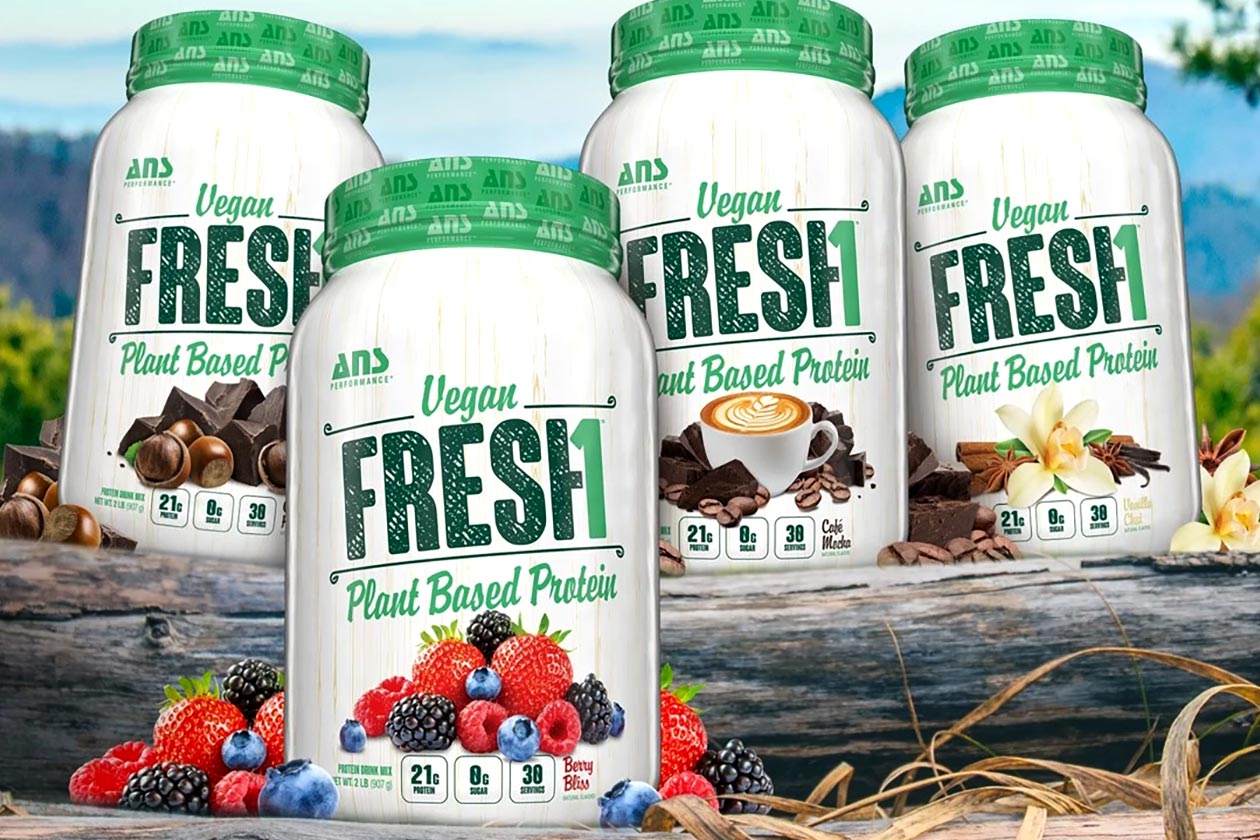 ANS Performance has unveiled its first entry into the increasingly popular plant-based protein market with Fresh1 Vegan Protein. The supplement is made with five high-quality sources of protein to ensure fans get a complete combination of amino acids, which is not always the case with vegan proteins.
Fresh1 Vegan Protein from ANS Performance provides 21g of protein per serving from a blend of pea, brown rice, and pumpkin seed protein, and the superfoods quinoa and Lentein lentil. The upcoming product's other macros include a low 2g of fat, just 3g of carbohydrates, zero sugar, and a total of 120 calories.
ANS Performance plans on launching Fresh1 Vegan Protein soon in four naturally flavored and sweetened options made with stevia and monk fruit. The flavors Fresh1 is due to arrive in are Vanilla Chai, Berry Bliss, Chocolate Hazelnut, and Cafe Mocha, which also has instant coffee in its formula.
There is no exact release date set just yet for ANS Performance's Fresh1 Vegan Protein, only that it is due to arrive soon. It'll be available from the brand's online store at $44.99 with the usual 30 servings per tub.