Sparta announces an authentic Dippin' Dots Banana Split Spartan Whey
Nov 19th, 2019
Sparta Nutrition has announced another flavor collaboration following on from yesterday's massive news that the brand's new pre-workout is coming in two authentic ICEE flavors. The latest partnership from Sparta is just as big, if not bigger than the ICEE news, with the brand teaming up with another frozen treat company.
The second collaboration from Sparta Nutrition is a special flavor for its already great-tasting protein powder, Spartan Whey. The mainstream brand the supplement company has teamed up with is the iconic beaded ice cream creator Dippin' Dots, with the two coming together for a delicious Banana Split Spartan Whey.
"Our authentic collaboration with Dippin' Dots® shows exactly what can happen when two brands dedicated to exceptional flavor and experience come together," founder of Sparta Nutrition, Murtaza Khawaja.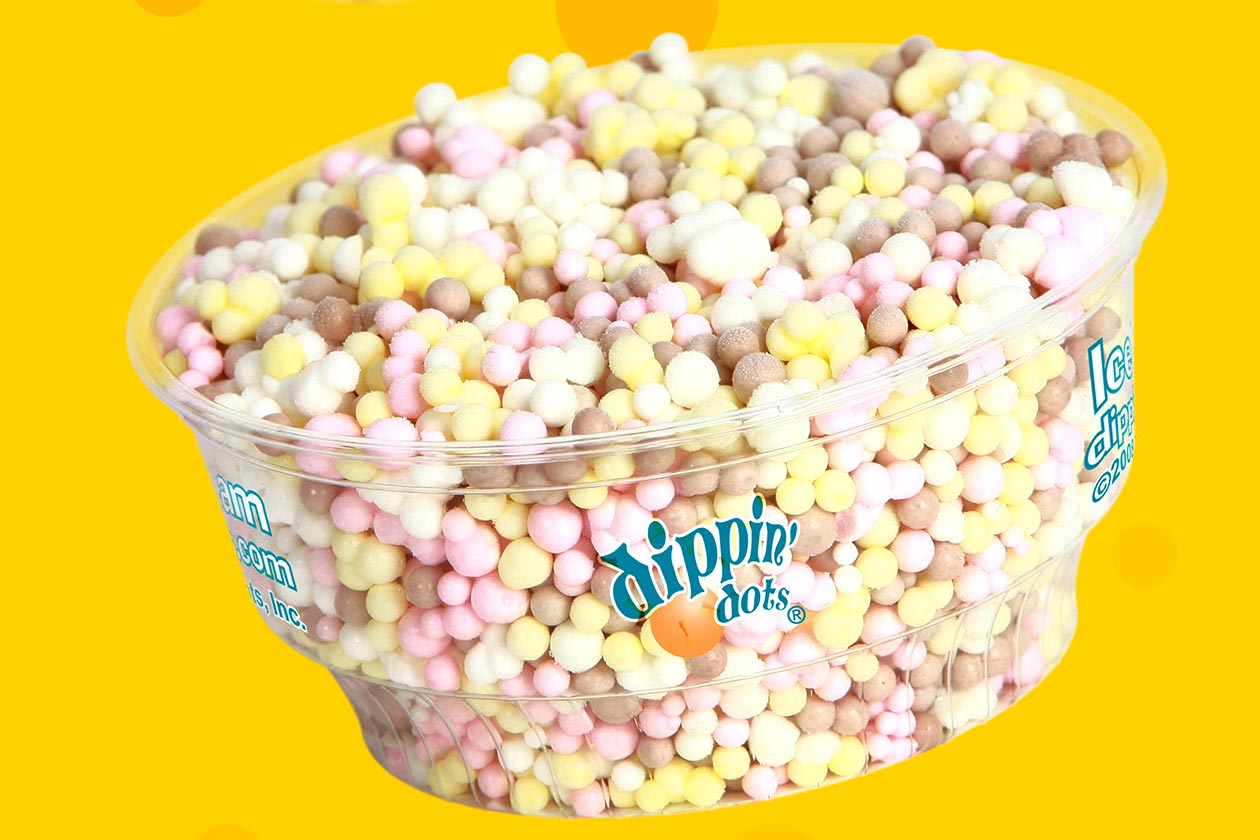 The Banana Split Spartan Whey features the same formula as the product's other flavors with 25g of protein per serving, a gram of carbohydrates, 2g of fat, and 120 calories. The protein comes from a blend of three sources with 11.9g of protein from whey isolate, 10.5g of from whey concentrate, and 2.5g from micellar casein.
While Sparta Nutrition will be launching only the one authentic Dippin' Dots collaboration to start, more are in the works. The ice cream company has a huge selection of flavors for Sparta to turn into protein powder, including Cool Mint Crunch made with Oreos, Bubble Gum, and Chocolate Chip Cookie Dough.
Sparta Nutrition plans on making its Dippin' Dots Banana Split Spartan Whey available for purchase this coming Friday through its website alongside its Blue Raspberry ICEE and Cherry ICEE pre-workout flavors.