Evogen's all-new pump enhancing pre-workout EVP-3D, has arrived, and it is actually quite similar to another one of the brand's supplements. Evogen's latest release is essentially the same product as its recently released EVP Extreme NO, but without its handful of stimulating ingredients.
EVP-3D is a stimulant-free pre-workout packing all of the same ingredients to enhance pumps and mental focus as EVP Extreme NO. That includes a solid 6g of pure citrulline and 2g of NO3-T arginine nitrate for pumps, and a gram of tyrosine, DMAE, and lion's mane to help out on the focus side.
The only ingredients that Evogen's EVP-3D doesn't have that are in EVP Extreme NO are caffeine from green coffee bean, dicaffeine malate, and yohimbe. EVP-3D is basically for fans of Evogen that enjoy EVP Extreme NO and want to try it without stimulants, or are just looking for a well-rounded stim-free pre-workout.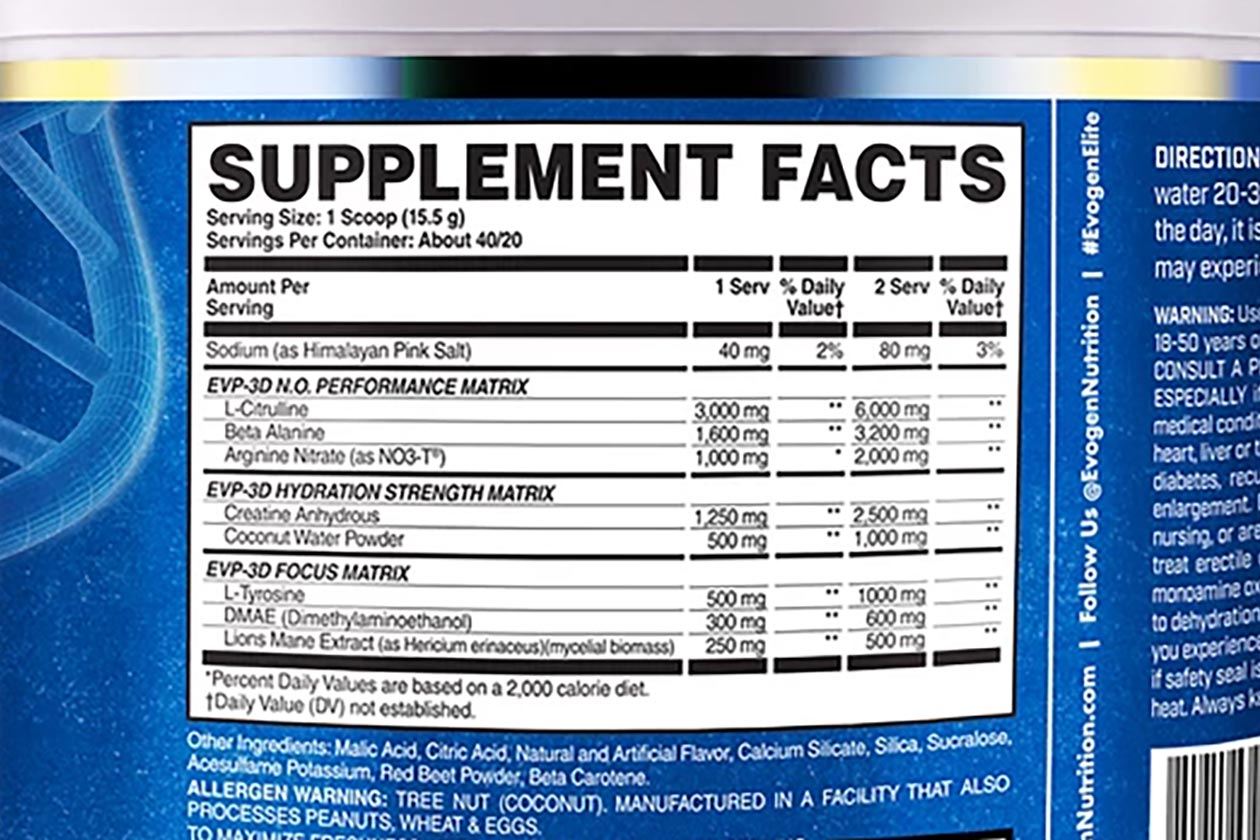 EVP-3D is in stock and available for purchase starting today from Evogen's online store, and for the same price as EVP Extreme NO at $49.95 for a 20 full serving tub. The new supplement comes in two flavors, both of which are different from Extreme NO's options in Peach Rings and Tropic Thunder.
Being that this week is Black Friday week, Evogen is also running a sale where you can get a pretty solid deal on EVP-3D. Through until Cyber Monday, the brand is offering 25% off everything with the coupon "BFCM25", which discounts the new stimulant-free pre-workout down to $37.50, and you get free shipping.