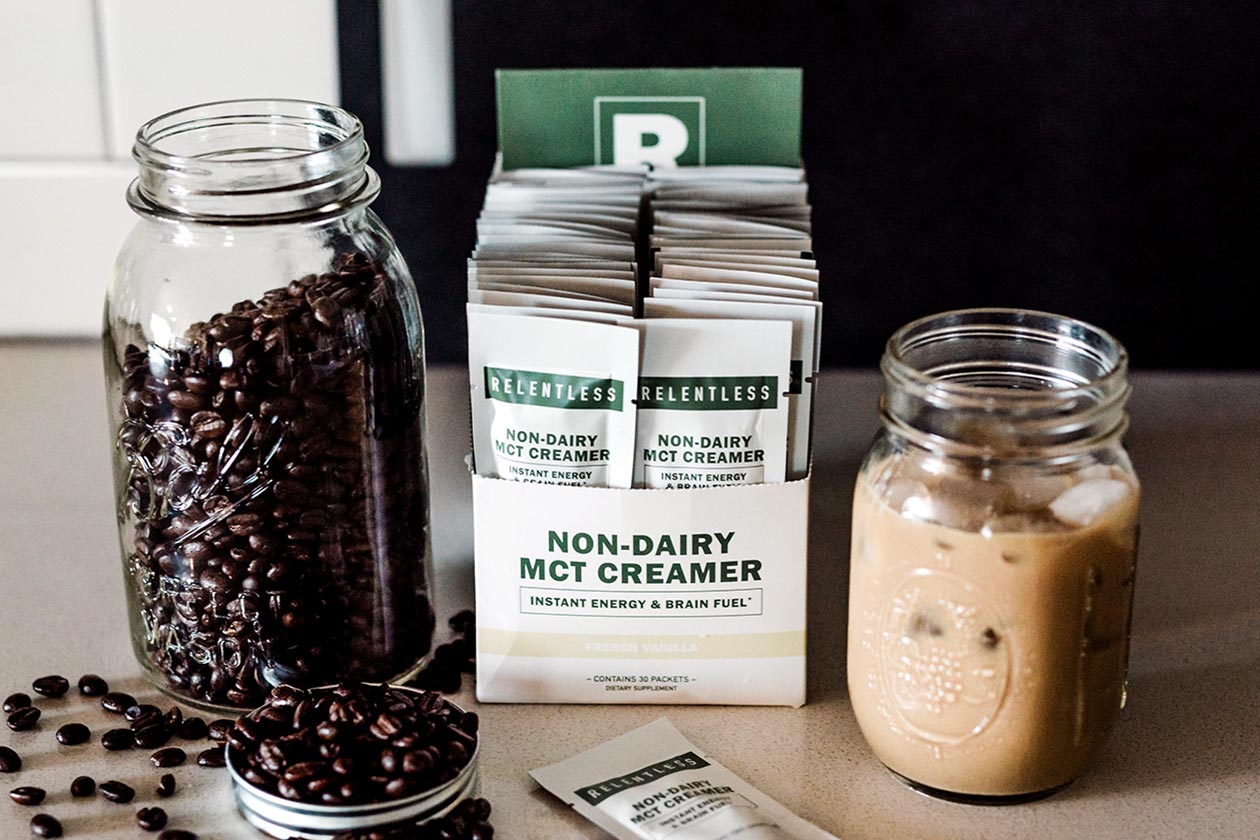 Non-Dairy MCT Creamer is the newest product from the on-the-go, single-serving packaged brand Live Relentless Nutrition. The supplement is exactly what it says in its name with a high-fat formula powered by MCT oil and designed to be added to your coffee like a traditional creamer.
Each serving of the Live Relentless product comes with 7g of MCTs from coconut oil to help with physical as well as mental energy. That 7g is transparently broken down on Non-Dairy MCT Creamer's label with 4.2g of that 7g being caprylic acid (C8), while the remaining 2.8g is capric acid (C10).
Live Relentless Non-Dairy MCT Creamer does come with a low amount of carbohydrates at 4g, making for a total of 80 calories per serving. A few other highlights for the supplement include zero artificial colors, flavors, or sweeteners, convenient packaging, and the one delicious flavor with French Vanilla.
As mentioned, the latest Live Relentless product is designed to be thrown into your coffee like you would a regular coffee creamer, but this one is dairy-free. It can also actually be used in any sort of beverage hot or cold, as well as drizzled on food, or you can just take it by itself.
Non-Dairy MCT Creamer is available starting today from the Live Relentless website at $26.99 for a box of 30 single-serving sachets.