The creative functional brand Real Good Foods has added another delicious looking food to its lineup this week. Just like all of its other unique items, the brand's latest effort is high in protein and low in carbohydrates. It is also made with real chicken breast, bacon, and a variety of cheeses.
Real Good Foods newest healthy food creation is Bacon Wrapped Chicken, which as per its title, is chicken breast wrapped in bacon. There are three varities to choose from, each with a different cheese stuffed into the center. There is pepperjack cheese, creamy jack with poblano chile, and cheedar with broccoli.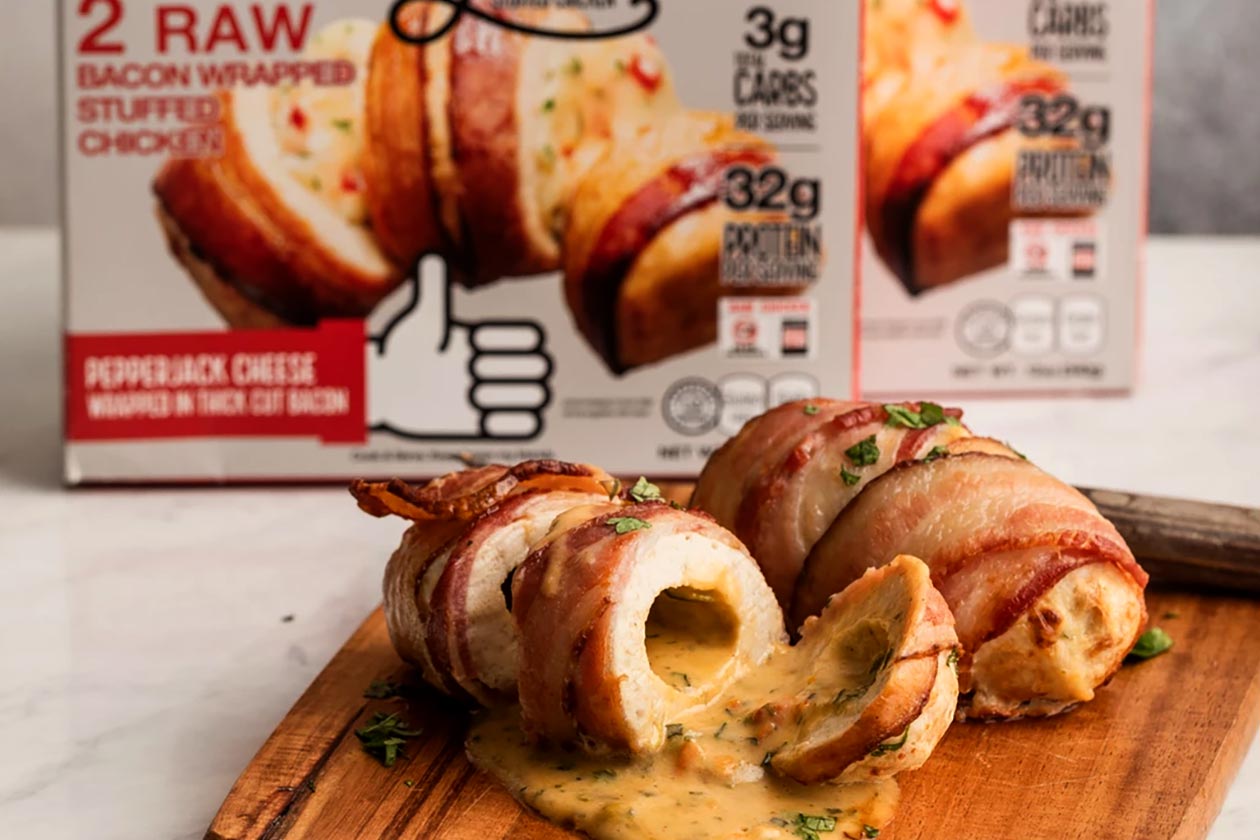 One box of Bacon Wrapped Chicken from Real Good Foods comes with with two chicken breasts, each packing between 26 to 28g of protein making for a total of 52 to 56g per box. The product's other macros per chicken breast are 3 to 5g of carbohydrates, 28 to 31g of fat, for a total of 380 to 400 calories.
You can now order Real Good Foods newest food from its website where there is also a limited time sale on. The regular price on the Bacon Wrapped Chicken is $10.99 per box, with the sale dropping the product to $8.99. The brand's usual bulk discount is still available with 10% off $100, 15% off $150, and 20% off $200.