The Kiddo Series is an all-new line of supplements from the team at 1st Phorm that is made up of two products, each specifically designed for children. Much like regular supplements, the brand's Kiddo Series items aim to fill the gaps in a typical kid's diet with the protein powder Opti-Kids and multi-vitamin M-Factor Kiddos.
While 1st Phorm's Opti-Kids is a high protein product, it actually comes with a lot more than that. Alongside the supplement's high-quality whey isolate providing 6g of protein per serving, the brand has thrown in extra fruits and greens, probiotics for gut health, organic grasses, and enzymes to support digestion.
The Kiddo Series Opti-Kids from 1st Phorm is more of a well-balanced nutrient formula than a protein powder, and its one Chocolate Milkshake flavor is said to taste amazing.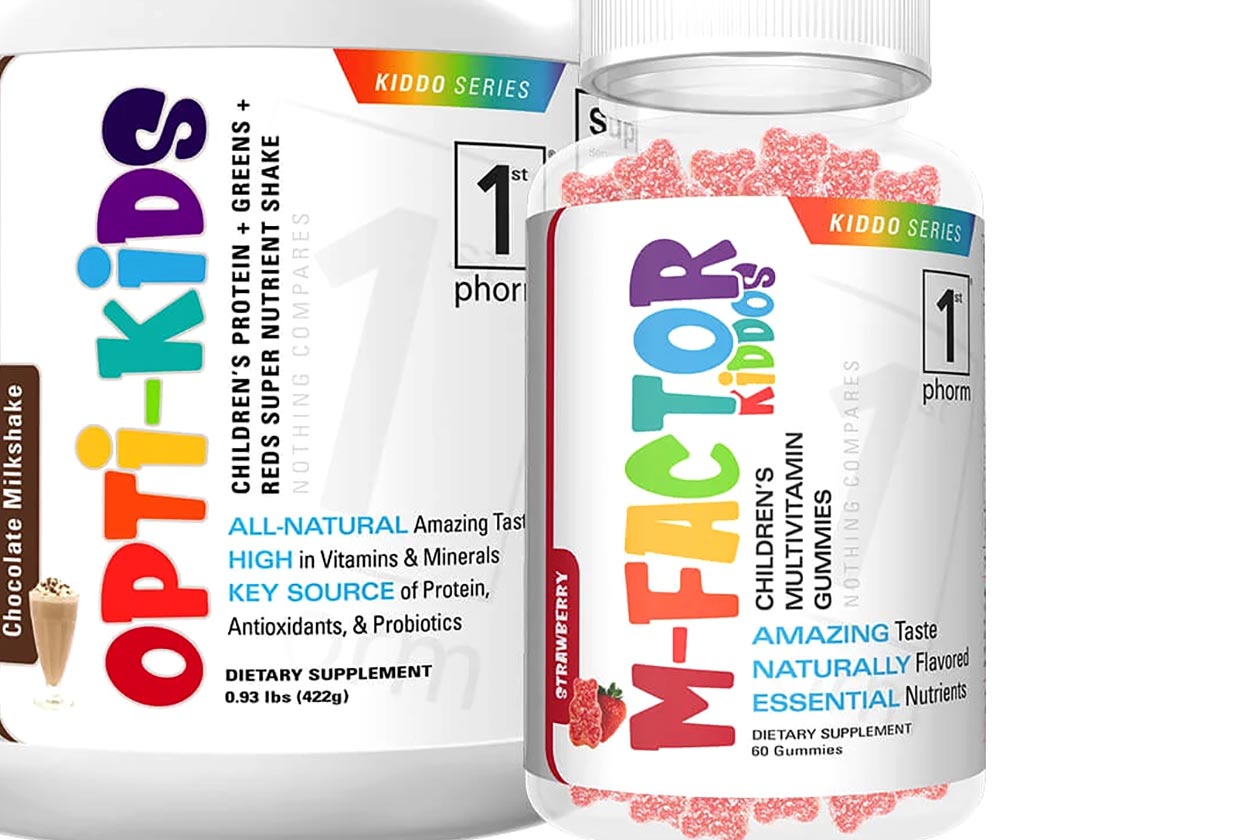 As for the other item in the line, M-Factor Kiddos, that one is a little simpler compared to Opti-Kids. It is a vitamin and mineral product with 13 essential nutrients to help with your child's development. The supplement includes the likes of vitamin C for immune system function as well as vitamin B6 and 12 for bain health.
It is also worth mentioning that 1st Phorm's M-Factor Kiddos doesn't come in the usual supplement formats of pill or powder. M-Factor Kiddos is, in fact, a gummy candy product. It wraps up all of its main ingredients into a serving of two sweet and tasty gummy bears in Strawberry or Mixed Berry flavors.
Both of 1st Phorm's Kiddo Series supplements are now in stock and available for purchase from its online store. The nutrient formula Opti-Kids is the more expensive of the two at $49.99, while M-Factor Kiddos half sits at half of that amount at $24.99, with both packing 30 servings per bottle.