Dec 7th, 2019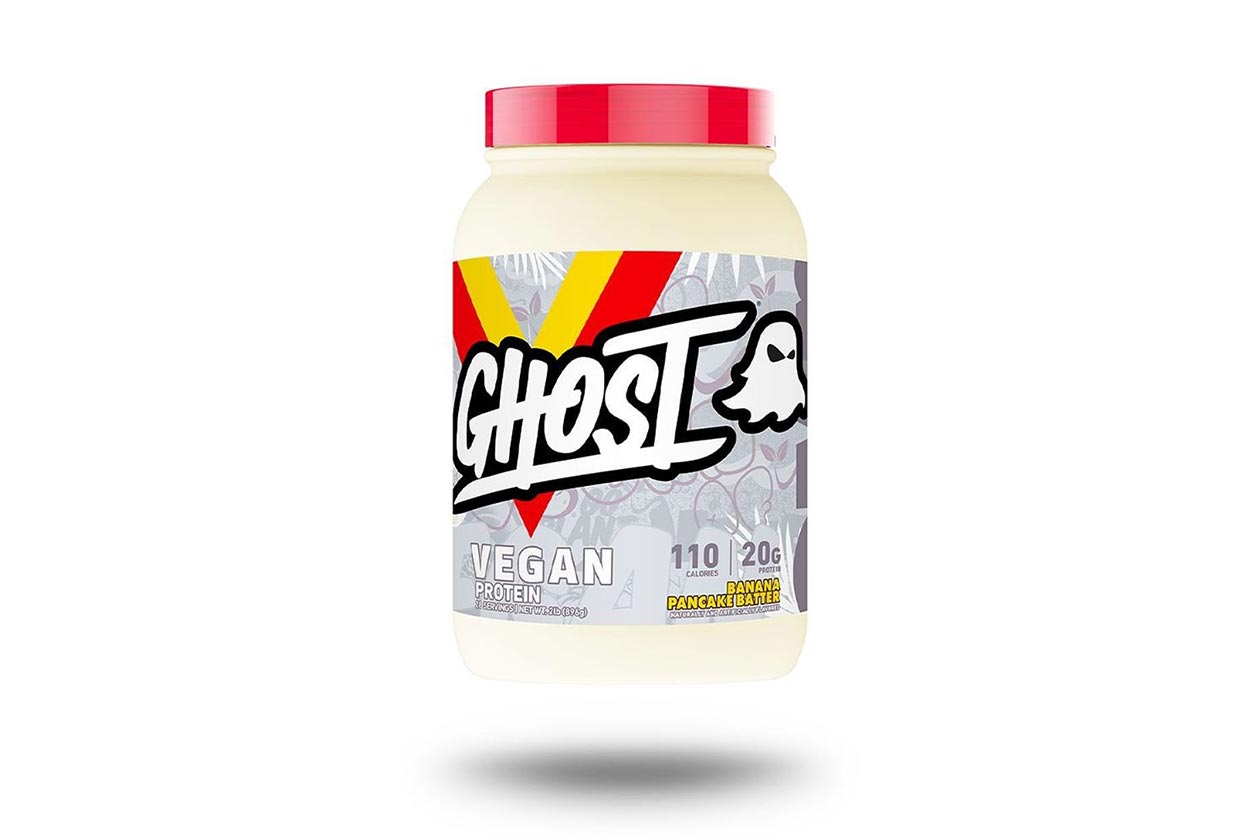 The protein powder Ghost Vegan, from the lifestyle brand Ghost, is currently our favorite plant-based protein supplement on the market. At the moment, the product comes in two flavors with Pancake Batter, and its first-ever option as well as our preferred flavor of the two, Peanut Butter Cereal Milk.
Ghost has now announced that the great tasting Ghost Vegan is about to get a third option added to its menu and it sounds like another enjoyable experience. Coming soon from the original lifestyle brand is actually a spin-off flavor of sorts of the product's Pancake Batter with Banana Pancake Batter.
The upcoming flavor packs the plant-based supplement's usual 20g of protein per serving from a blend of pea, pumpkin, and watermelon seed protein, with 110 calories. Ghost has yet to reveal exactly when its Banana Pancake Batter Ghost Vegan is launching, only saying that it's coming soon.