Outright Plant-Based Review: Sweet and smooth just like the original
Dec 27th, 2019
Leading up to the launch of the vegan version of his Outright Protein Bar, Marc Lobliner promised the product would provide practically the same experience as the original. Typically, vegan-powered protein snacks have an earthy or chalky taste to them, so Lobliner definitely caught our attention with his confident claims.
Unlike the regular Outright Protein Bar, which is made with honey and whey to give it a high amount of protein, the vegan spin-off is, of course, made with only plant-based ingredients. In place of the honey, it has maple syrup, and instead of whey, there is pea and brown rice protein, with roughly the same protein, but slightly more calories.
Review
We recently managed to get our hands on the Outright Plant-Based Protein Bar and can confirm Marc Lobliner was not exaggerating, as it does indeed have the same taste and texture as the original. You get that melt-in-your-mouth consistency that your teeth sink right in to, making for a wholesome snack that feels like you'd expect a bar made with real food to.
The two tastes currently available for Marc Lobliner's vegan-friendly protein bar are Banana Walnut Peanut Butter and Chocolate Chip Peanut Butter. They both have that signature soft and smooth Outright Protein Bar texture with the maple syrup adding just as much sweetness to the experience as the original and its honey-infused formula.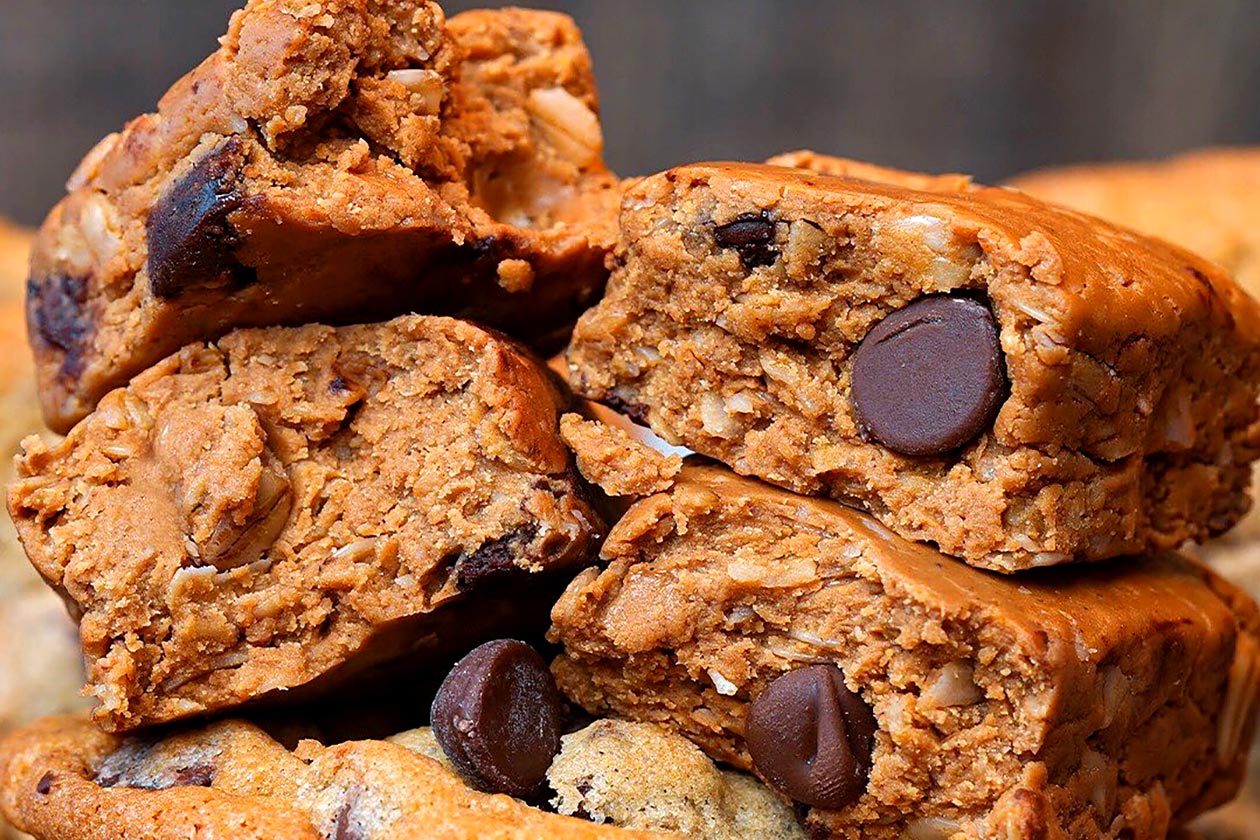 The Banana Walnut feels a lot like the regular Outright Protein Bar's flavor of the same name, with a dominating peanut butter taste, a hint of banana, and crunchy walnuts. As for the Chocolate Chip Peanut Butter, it is also like the original and packs an addictive mix of melt-in-your-mouth texture, a rich peanut butter flavor, and tasty chocolate chips that keep bringing you back for another bite.
Summary
Just as Marc Lobliner has done time and time again with his functional food brand Outright, the Outright Plant-Based Protein Bar does not disappoint. It is exactly as he described, being much the same as the honey and whey version. The taste and texture make it difficult to believe it is a vegan-friendly snack, especially compared to others we've tried.