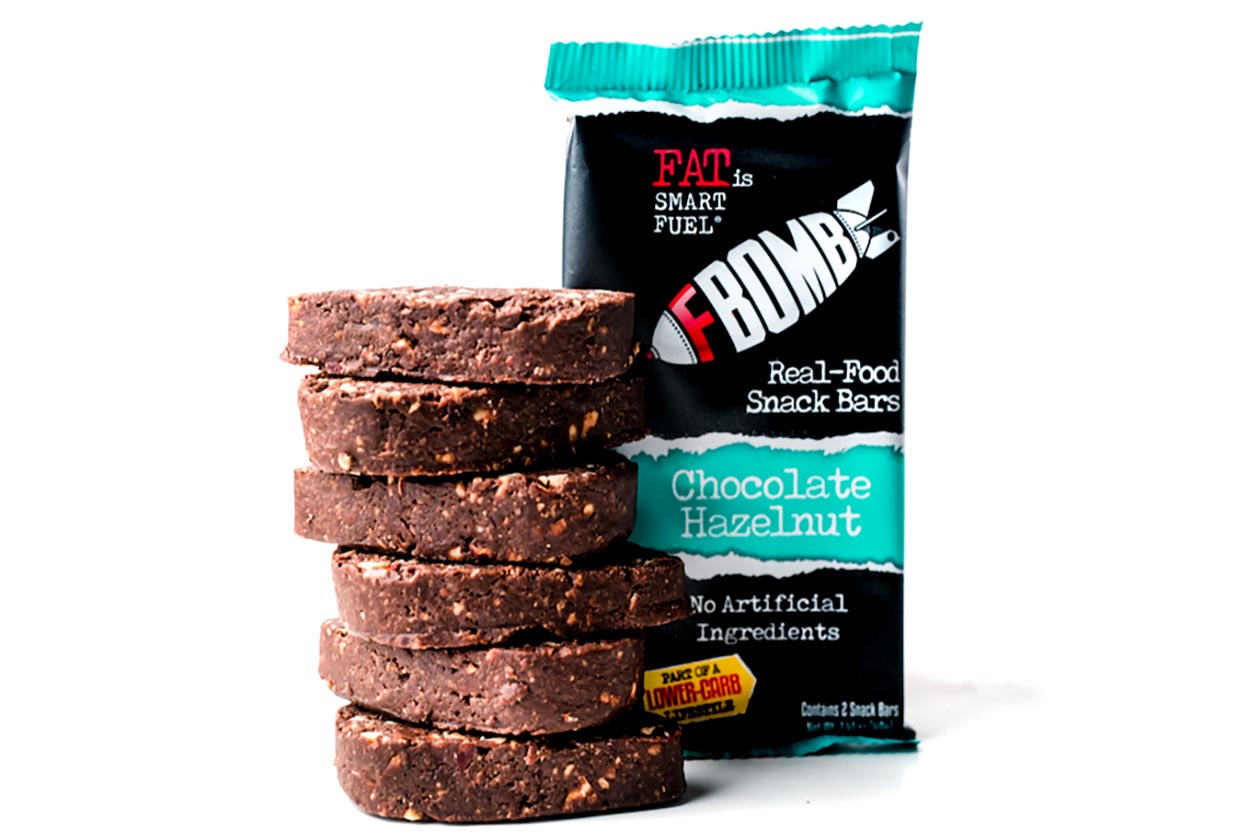 The fat is fuel company FBOMB, who was a nominee for our Functional Brand Of The Year for 2019, has introduced an all-new product to start the year, and it is one that fans have been asking for. Available starting today is the first-ever FBOMB snack bar made with real food ingredients and featuring a keto-friendly nutrition profile.
Each pack of the product, which is simply named the FBOMB Real-Food Snack Bar, comes with two teardrop pieces providing a combined 20g of fat. Alongside that is a moderate 6g of protein, 8g of net carbohydrates with 6g of that sugar, and 240 calories. As mentioned, there are two pieces per pack, so you can half all of those numbers if you only eat one.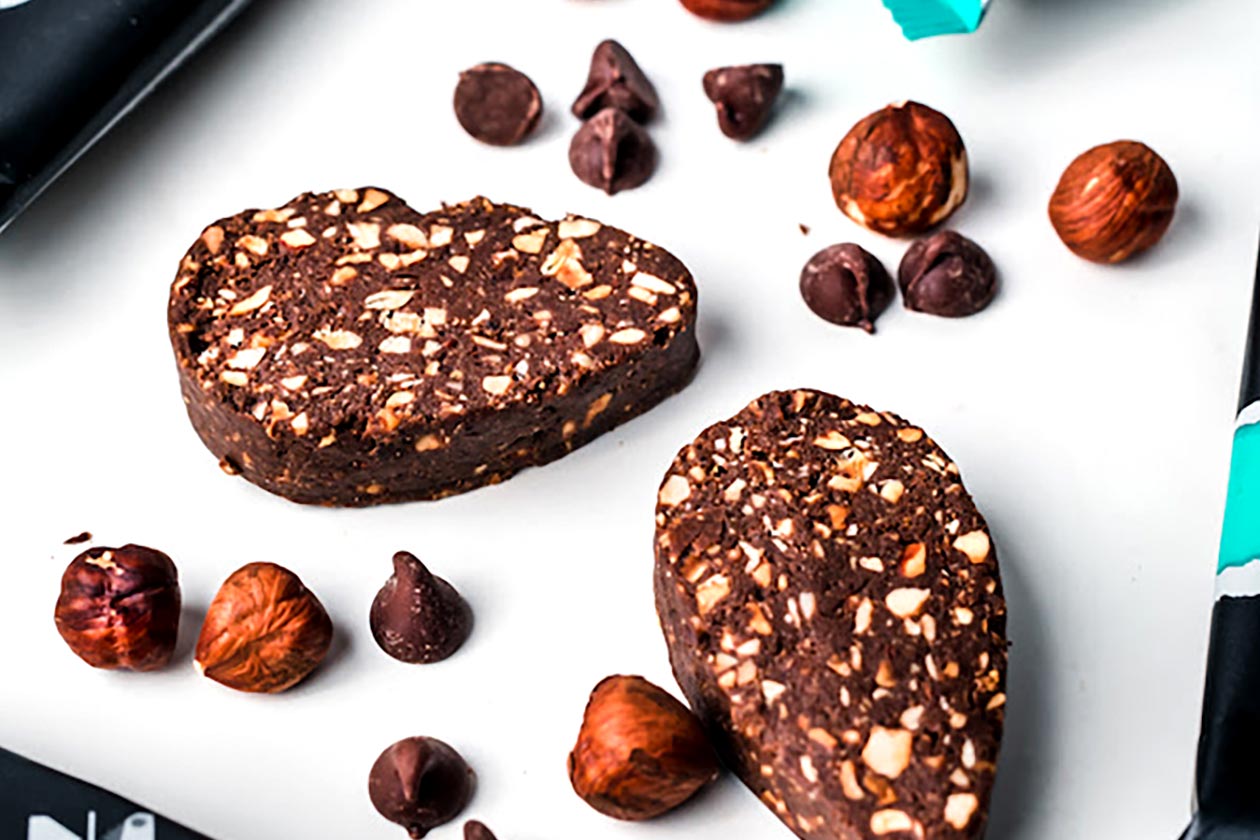 Some of the main ingredients the FBOMB Real-Food Snack Bar is made with include almonds, hazelnuts, whole egg, honey, and cocoa. The on-the-go product also contains no added sugar and is gluten, dairy, and peanut-free. It comes in just the one flavor at the moment with a sweet and nutty Chocolate Hazelnut.
The FBOMB Real-Food Snack Bar is now in stock and available for purchase from the brand's website at a regular price of $39.99 for a box of 12 packs, which works out to a total of 24 pieces. If you act soon however, you can save 25% using the coupon code "BAR25" and get the product for $29.99 per box or $2.49 per pack.