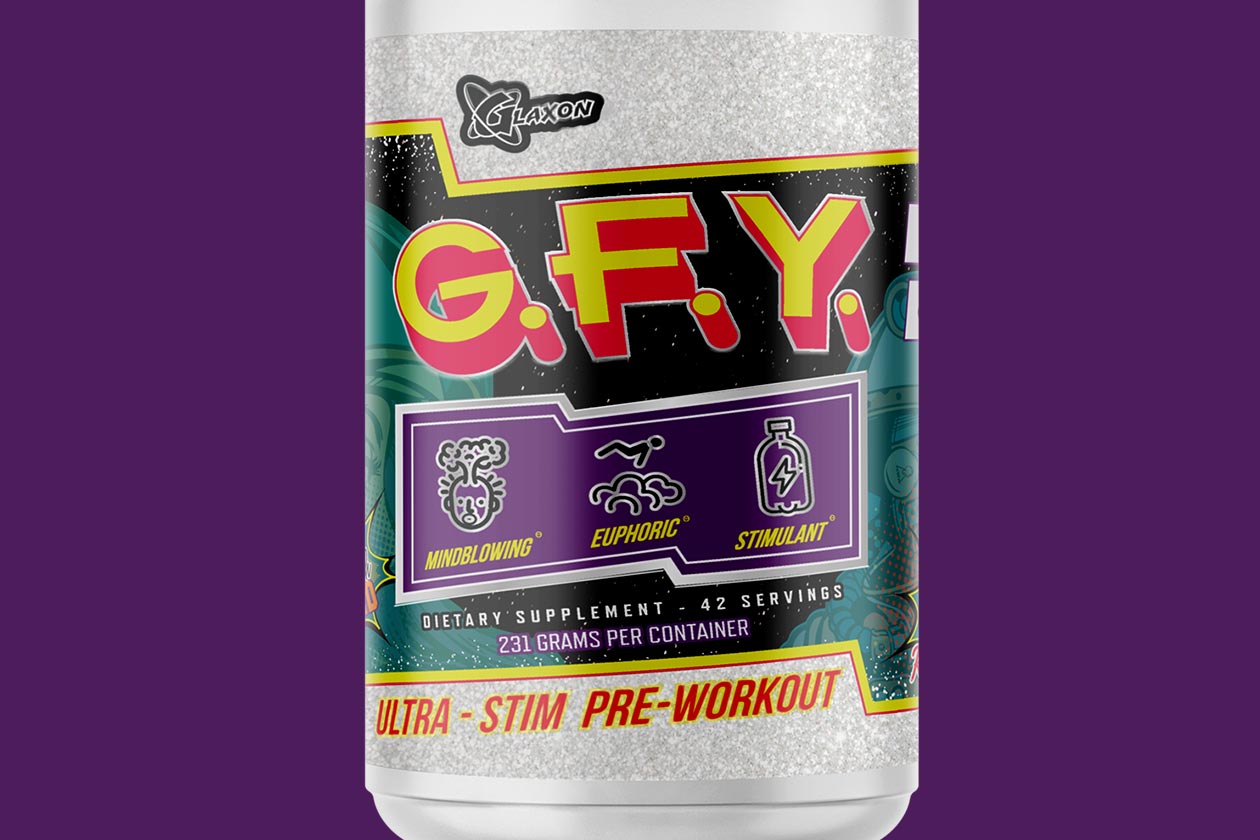 While the exciting newcomer Glaxon does have the pre-workout Specimen available, it also has G.F.Y. which is another stimulant pre-workout. That other Glaxon supplement actually has a lot of the same ingredients as Specimen. Still, there are some differences as G.F.Y. was formulated to be the brand's most intense stimulant pre-workout.
To help with strength and performance, Glaxon's G.F.Y. comes with 1.6g of beta-alanine and a rather light 2g of creatine monohydrate. As mentioned, the product is said to be the brand's more intense pre-workout, so not too surprisingly, the rest of its formula is made up of a wide variety of stimulating ingredients.
Alongside the beta-alanine and creatine, Glaxon has packed G.F.Y. with 300mg of its CholinAce choline blend, hordenine, higenamine, synephrine, halostachine, and tyrosine. Caffeine is, of course, also in the mix at a strong 420mg per full serving, plus the strong pair of yohimbine and alpha yohimbine at 3mg and 2mg, respectively.
Glaxon says its stimulant heavy G.F.Y. pre-workout is perfect for people with a high tolerance, or really anyone looking for something stronger than any of its other competitors in the category. The brand directs users to start with just half a scoop and only ever go as high as its maximum amount of a single 11g scoop.
Fans of Glaxon interested in getting their hands on the intense G.F.Y. pre-workout, can't actually buy it through the brand's online store where all of its other supplements are available. G.F.Y. is an exclusive that you can only find and purchase through Glaxon's growing number of retail partners in the one Knockout Punch flavor.