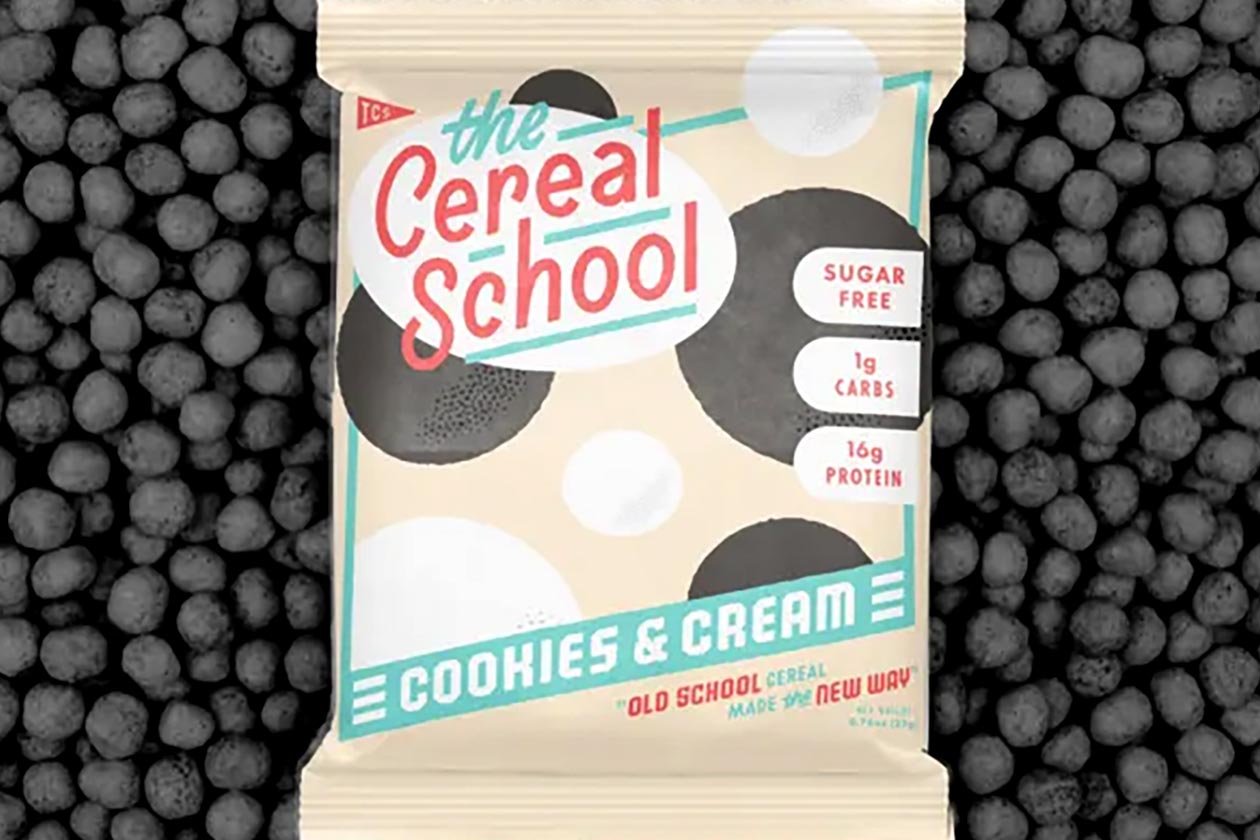 The healthy, high protein cereal company, The Cereal School, is back again this month with another new flavor for its flagship product. It was only two weeks ago the brand launched its crunchy and tasty protein cereal in flavor number five with Berries, and now it's menu has been taken to a total of six with Cookies and Cream.
The Cereal School's latest effort features the same lean nutrition profile as its handful of other flavors, starting with a solid 16g of protein per single-serving bag. The rest of the Cookies and Cream protein cereal's macros are a light 1g of carbohydrates with absolutely no sugar, and 3g of fat, for a well-rounded calorie count of 100.
You can grab The Cereal School's new Cookies and Cream flavor starting today through its website at $29.99 for a dozen bags, or the more cost-effective price of $49.99 for two dozen.