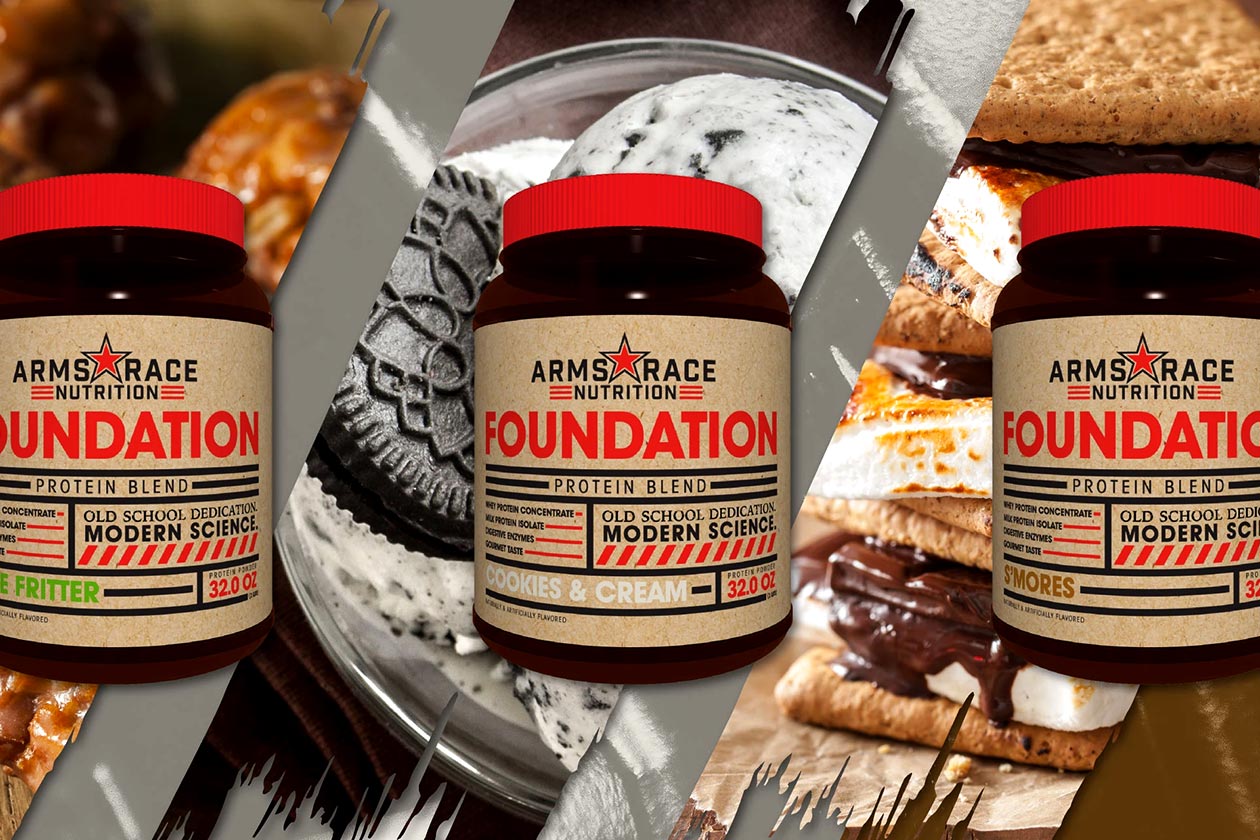 Up until today, you could only purchase Arms Race Nutrition's protein powder Foundation, through its exclusive retail partner GNC. The growing supplement company has now added the protein to its own website, alongside its five other products, including its recently released multivitamin and joint support formula, Elemental.
The price on a 27 serving tub of Foundation through Arms Race Nutrition's online store is the same as it is from GNC at $39.99 each in Apple Fritter, Cookies and Cream, and S'mores flavors. To celebrate the direct launch of the supplement, the brand is running a sale where you can get Foundation at the discounted price of $26.66 each.
The deal Arms Race Nutrition is running is a buy two get one free offer, so you grab two for $39.99 each, and the brand will throw in the third completely free. The promotion is only available for a limited time through armsracenutrition.com, and you get to pick each of the three flavors, whether it be one of each or all the same.