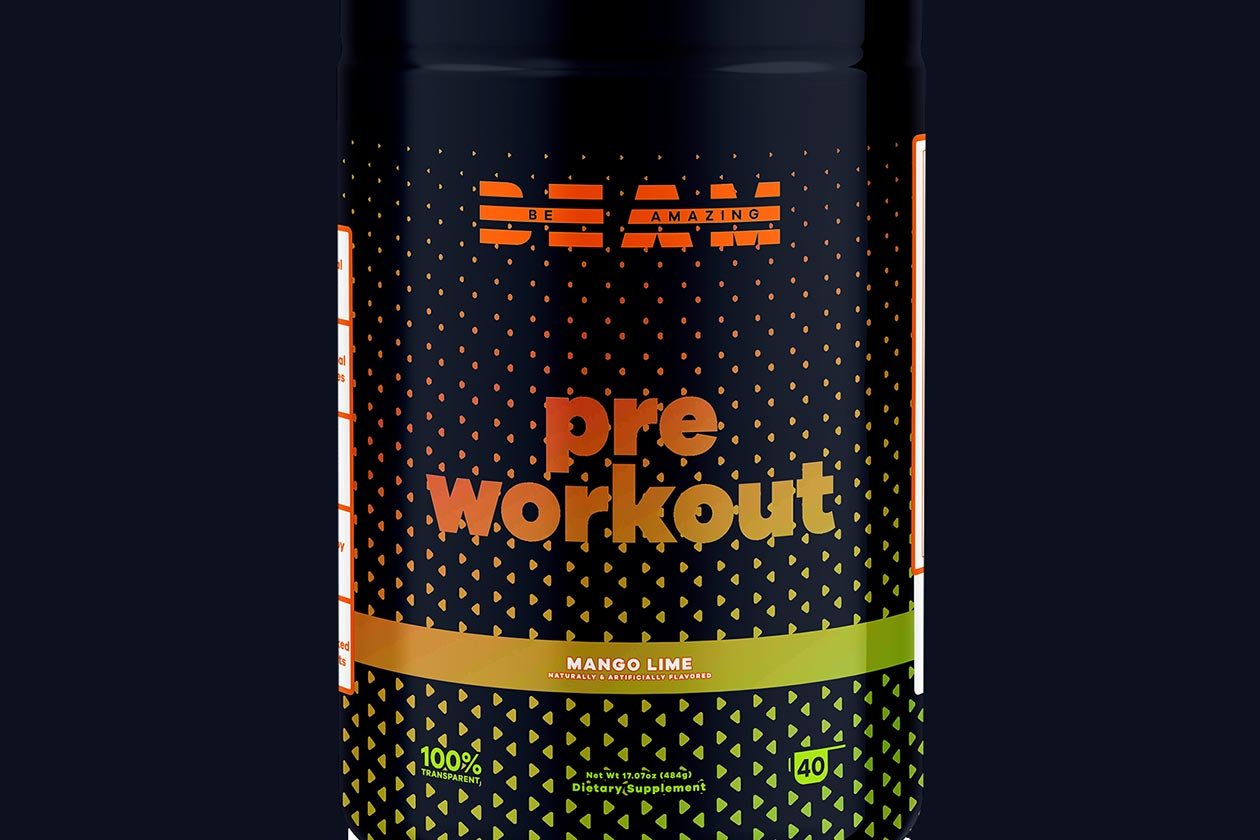 In the last couple of weeks, we've been unveiling the soon to be released supplements from the exciting new brand BEAM, meaning 'Be Amazing'. The first product announced was Whey Protein, then Collagen Peptides, and Vegan Protein, which we actually got to do a pre-release review of, and it turned out to be our new number one vegan-friendly protein powder.
Today we're unveiling the last of BEAM's four supplements that are due to launch next Wednesday in the height of Arnold week. The final product from the new and intriguing brand is a pre-workout aptly named 'Pre-Workout'. The supplement falls more on the premium end of the competitive category, with the formula featuring a comprehensive and fairly well-dosed formula.
You can see the full combination of ingredients behind the upcoming BEAM Pre-Workout directly below, in its official facts panel. Like most new brands, BEAM has kept things fully transparent, so you know the exact dosages of everything. It does come with a moderate amount of caffeine at 250mg per full serving, all from Coffeeberry's blend of coffee fruit and green coffee bean.
On top of the caffeine, BEAM's Pre-Workout packs 250mg of theobromine, 2g of tyrosine for enhanced focus, and 300mg of the branded KSM-66 ashwagandha. It also has you covered in the areas of muscle pumps, performance, and endurance with a solid 5g of pure citrulline, 2g of taurine, 3.2g of CarnoSyn beta-alanine, and 3g of betaine.
BEAM's Pre-Workout will be launching in two flavors; Mango Lime and Watermelon Candy, with an entire tub containing 20 full servings, or 40 half serves. As previously mentioned, the full launch of BEAM's lineup is taking place next week on Wednesday the 4th, with all of the products due to be available exclusively through the brand's own online store.