Chocolate focused flavor coming to the Animal Pro Bar next week
Feb 20th, 2020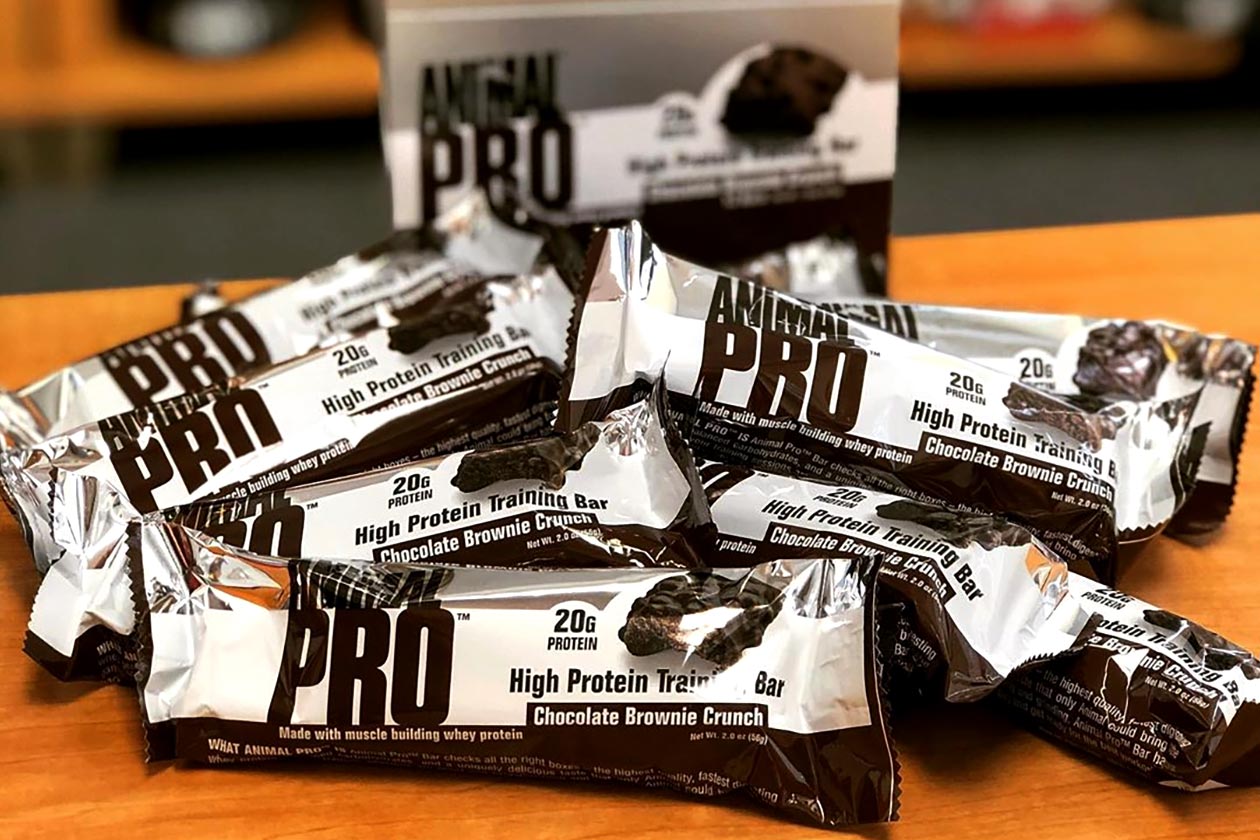 At last year's Olympia Expo in Las Vegas, the hardcore legacy brand Animal debuted the Animal Pro Bar that went on to win our Best New Product Award for the event. The product's Chocolate Peanut Butter Crunch flavor is genuinely the best peanut butter bar out there with actual soft and smooth peanut butter filling out the middle.
Since the Animal Pro Bar's debut just over five months ago, the brand has not added any more flavors to the product, sticking with Chocolate Peanut Butter Crunch and Chocolate Berry Crunch. Next week, that menu is finally going to be added to with the first new flavor for the protein bar in the chocolate fueled Chocolate Brownie Crunch.
The chocolate flavor of both of the original Animal Pro Bars is already quite tasty, so a dedicated chocolate version is likely to be quite intense. The product will still provide the same 20g of protein per bar as both of the protein snack's other options with the rest of its macros being similarly balanced for a total of 250 calories.
As mentioned, the Chocolate Brownie Crunch Animal Pro Bar is going to be available starting next week through the brand's website, where the protein bar costs $27 for a box of 12. The brand's retail partners will be getting the flavor shortly after and based on the timing; there is a good chance you'll be able to try it if you're at the Arnold this year.